AlUla is a Medina Region city in northwestern Saudi Arabia. The city is historically positioned on the incense route and is part of the Governorate of Ula, one of seven in the Medina Region.
AlUla's beauty was well known, but the tourism board was ready to open the city to visitors, place it on the map of world tourism, and drive traffic to the city's Tantora Festival. However, the introduction of a new metropolis requires the utmost care and respect, and a brand capable of doing so was required.
A Timeless Celebration
Travel + Leisure India & South Asia was the first Indian media brand to showcase this breathtaking place to an Indian audience. The company requested a cover integration to give Al Ula, along with Pooja Hegde, one of the country's most known actors, pride of place. This involved making a film and an interactive 'Guess the Destination' video in which viewers interacted with the city's scenery, so generating familiarity. The partnership also included native articles and special tabs for both Travel+Leisure India & South Asia and Lifestyle Asia's websites.
Pooja Hedge on Travel+Leisure India & South Asia's Cover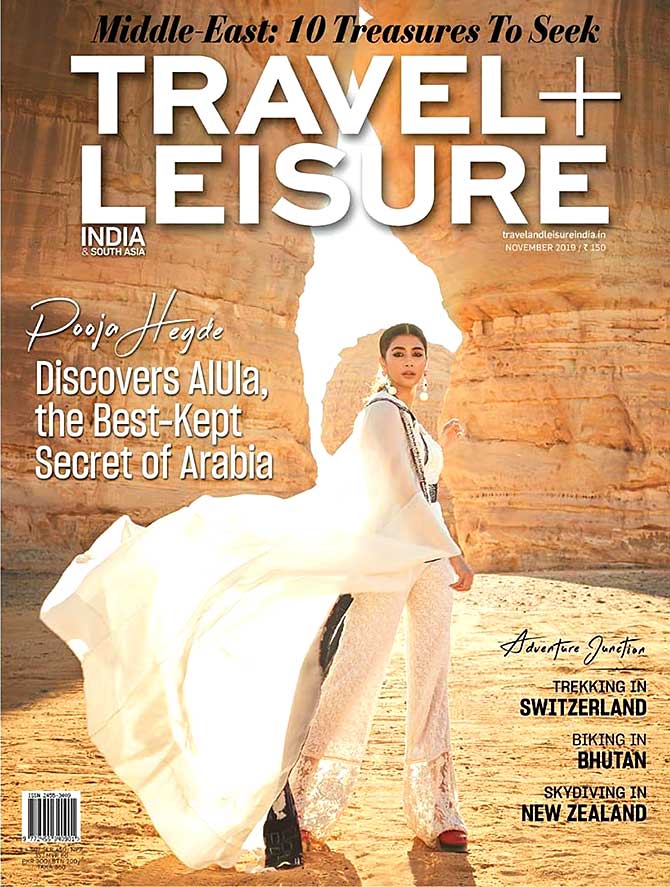 This cover has 30 million total views and 500,000 page visits. The banner earned 3.4 million impressions and 474,000 interactions.