This International Women's Day, Lifestyle Asia Bangkok is teaming up with award-winning whisky distillery Highland Park to host an exclusive flower arrangement workshop just for the occasion.
Lifestyle Asia Bangkok, in collaboration with Highland Park, held a flower arrangement workshop in celebration of International Women's Day. The Whisky & Wildflowers workshop was held at Blooming Gallery in Bangkok and brought together friends of Lifestyle Asia Bangkok, with Jessica "Paope" Wang, Ploypayap "Ploy" Srikarnchana and Patapohn "Pleng" Sibunruang in attendance. At the end of the session we asked each woman the three words that best represent and empower them.
LSA Good Life Guide Ep 11- Whisky & Wildflowers with Highland Park
Flower Arrangement in a whisky glass
Arrangements will be done in whisky bottles, including the signature ceramic decanter that holds the Highland Park 15 Year Old Viking Heart. Coming in the form of beautifully embossed ceramic bottles, these have been carefully created by the experts at Wade Ceramics, and draw inspiration from ancient vessels that were used to store whisky centuries ago.
The workshop accompanied by a whisky tasting
Throughout the event, guests get to sip and savour the much-anticipated release, which has been hand-selected by Highland Park's masker whisky maker himself.
A Master Chef curates the finger food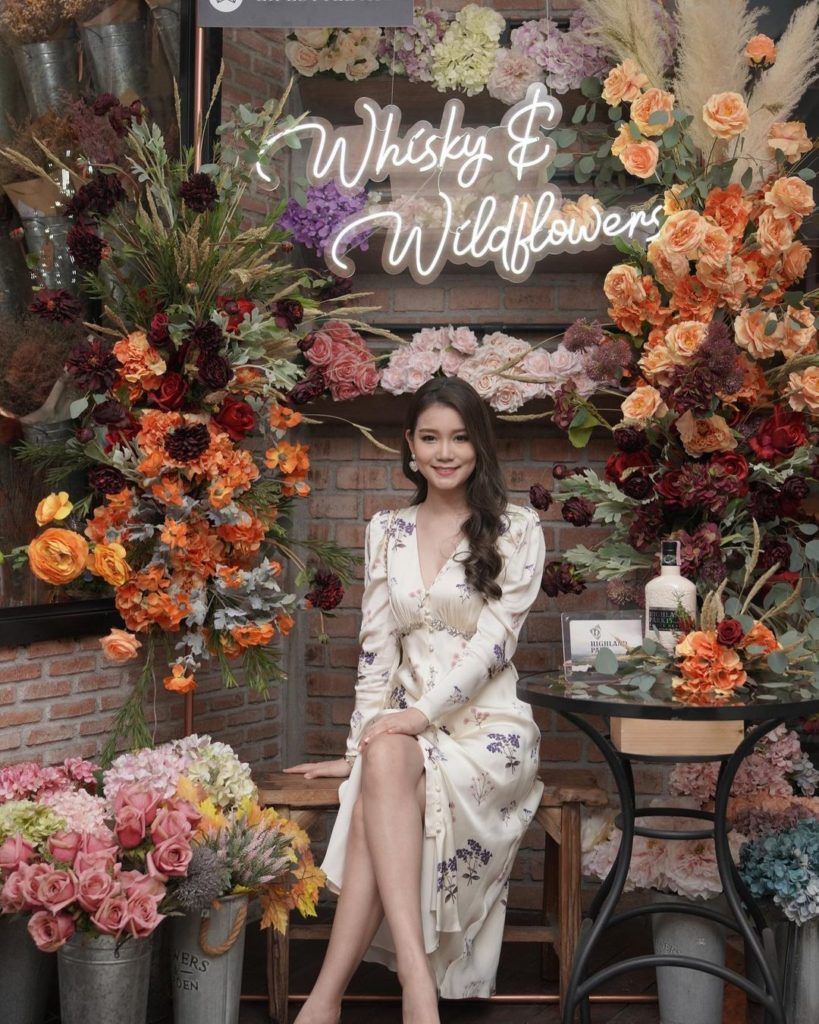 After the workshop and whisky tasting, guests will be invited to enjoy a floral-inspired afternoon tea. Consisting of innovative and flavourful light bites, the menu will be specially curated by the charismatic and talented Jessica "Paope" Wang Yuheng, well-recognised as the winner of Masterchef All Stars Thailand 2020.
Friends of Lifestyle Asia
Joining the workshop are members of the close-knit community of good life gurus and friends of Lifestyle Asia. And, of course, Lifestyle Asia has posted the snapshots from the event on official social media accounts and website.