Lifestyle Asia Bangkok, in collaboration with Highland Park, held a flower arrangement workshop in celebration of International Women's Day. The Whisky & Wildflowers workshop was held at Blooming Gallery in Bangkok and brought together friends of Lifestyle Asia Bangkok, with Jessica "Paope" Wang, Ploypayap "Ploy" Srikarnchana and Patapohn "Pleng" Sibunruang in attendance.
Flower Arrangement in a whisky glass, accompanied by a whisky tasting
Floral Arrangements will be made in whisky bottles, including the signature ceramic decanter, which will hold the Highland Park 15 Year Old Viking Heart. Wade Ceramics' experts carefully created these beautifully embossed ceramic bottles, which draw inspiration from ancient vessels that were used to store whisky centuries ago. Guests can sip and savor the much-anticipated release, which has been hand-selected by Highland Park's masker whisky maker himself, throughout the event.
A Master Chef curates the finger food
Following the workshop and whisky tasting, guests will be invited to a floral-themed afternoon tea. The menu will be specially curated by Jessica "Paope" Wang Yuheng, well-known as the winner of Masterchef All Stars Thailand 2020, and will consist of innovative and flavorful light bites.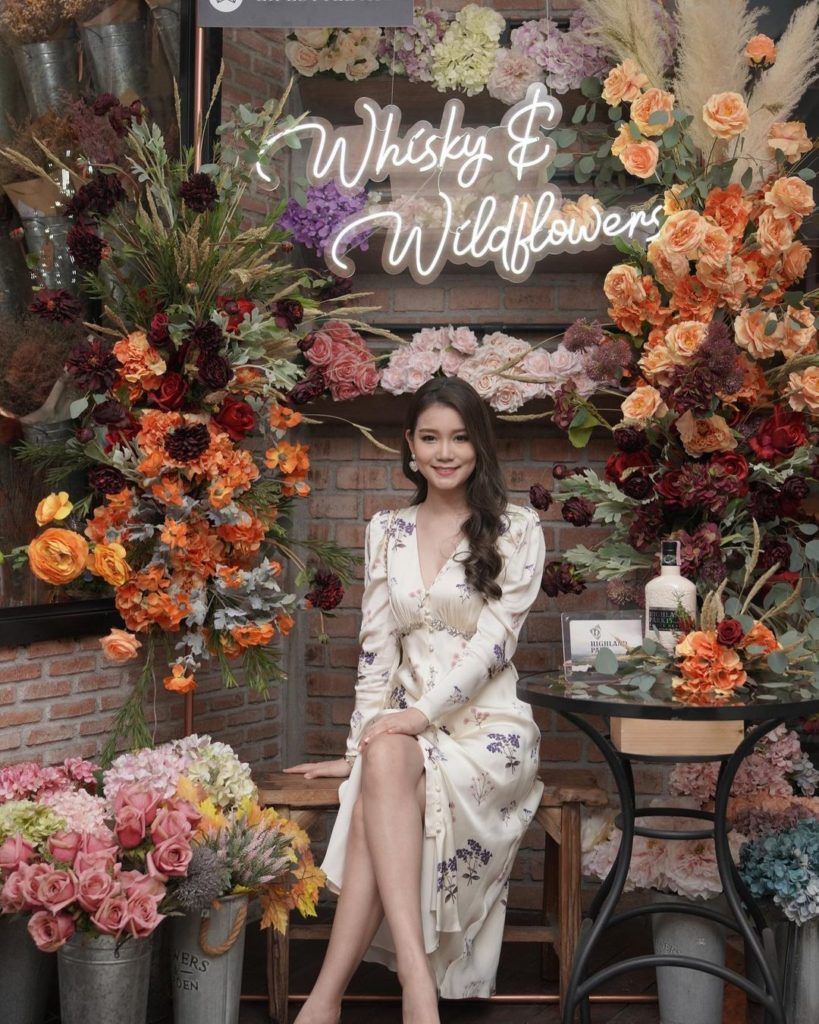 Friends of Lifestyle Asia
Members of Lifestyle Asia's close-knit community of good life gurus and friends are attending the workshop. Of course, Lifestyle Asia has shared photos from the event on their official social media accounts and website.