The anticipated HELLO! Connoisseur Club is back! Entering its third year, HELLO! Magazine Thailand's luxury lifestyle masterclass has launched its first session in 2022, titled 'Uncovering Your Strength'. The course will introduce participants to the basics of a luxury lifestyle and experiences and provide networking opportunities to build stronger relationships in today's evolving business landscape. Stay tuned for the upcoming sessions for the 3rd season of HELLO! Connoisseur Club.
HELLO! Connoisseur Season 3
Expect a series of masterclasses designed by HELLO! Magazine Thailand to help you delve deep into the world of luxury lifestyle and establish your own personal image.
Week 1: Uncovering Your Strength
Uncovering Your Strength is the first class in the Connoisseur Club course, which provides an overview of the course taught by industry experts. Oranuch 'Deedee' Yosukdee, Executive Coach and Consultant of LHH Thailand Consulting Company, was introduced by Waraporn 'Tah' Siriboonma. Oranuch led the participants in a variety of MBTI Test activities to assist the HCC3 participants in better understanding themselves. She has worked in four different industries for over 25 years: retail, hospitality, beauty, and fashion.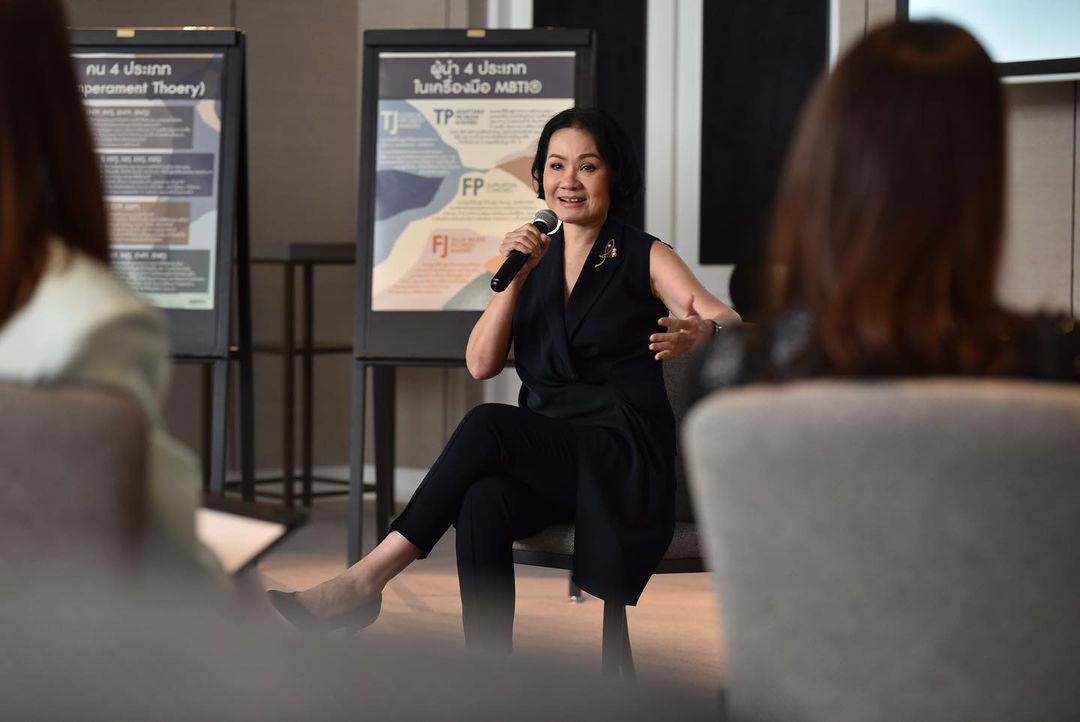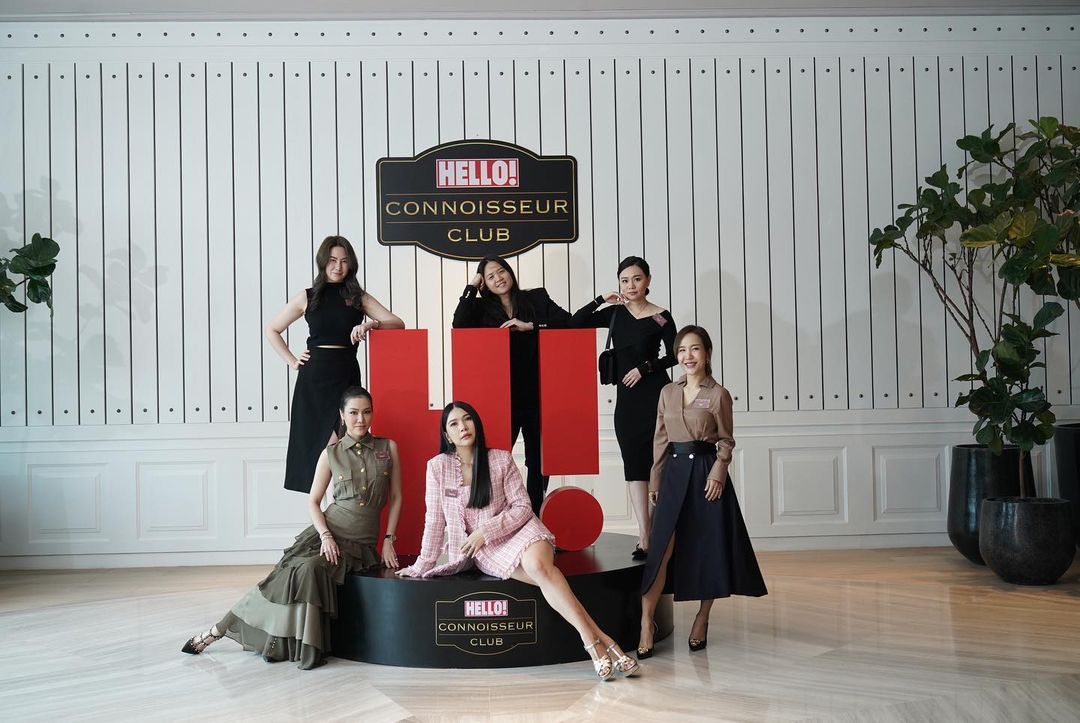 ---
Week 2: Find the Authenticity in You
As they prepared for the 'Find the Authenticity in You' class with Waraporn 'Tah' Siriboonma, Managing Director of Burda (Thailand) Co., Ltd. and creator of the HELLO! Magazine brand, the participants gathered to mix and match personal items in the Sporty Glam theme.
The 'Find Your Authenticity class,' led by Assistant Professor Dr. Wankwan 'Kwan' Polchan, included icebreaker activities and workshops where participants share their stories in order to inspire their classmates in the Leader's Speech workshop.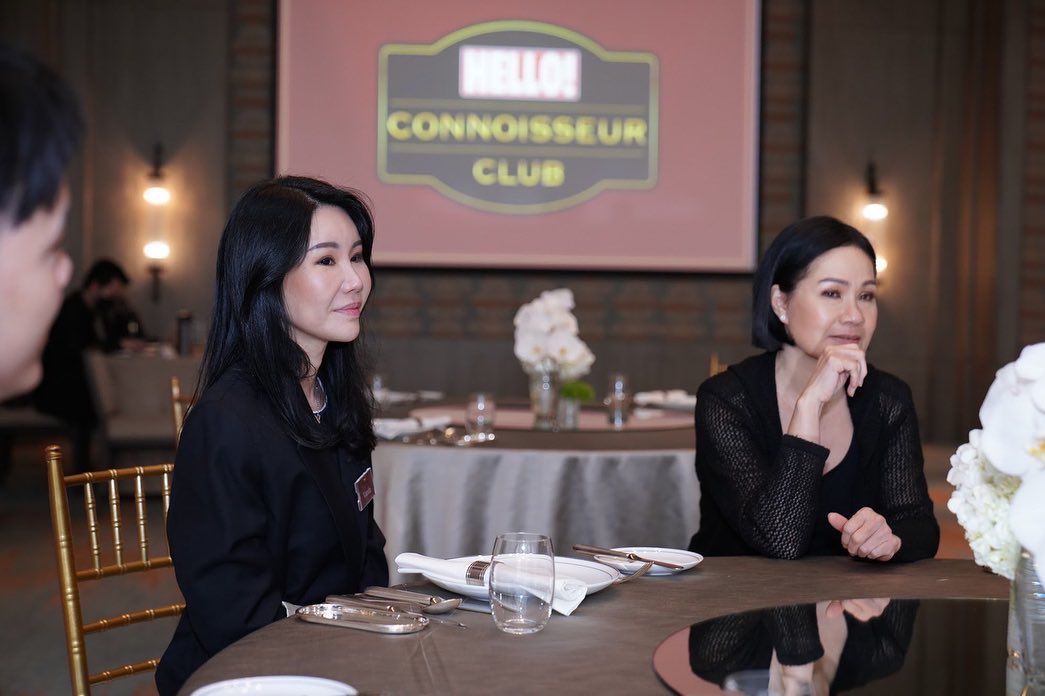 ---
Week 3: Style for Success
The 'Style For Success' class, where all members arrive dressed in 'Fabulous First Impression' themed attire that mesmerizes everyone in their own style, adds charm to the outfit. Participants are looking forward to spending the weekend at the Siam Kempinski Hotel Bangkok.
In the first 'Tips & Tricks' lesson, Sathon 'Pun' Tantraporn, a leading fashion guru, image consultant, and owner of the Byston brand, explains how to choose the right outfit for any body shape and style. Because HELLO! invited the best in the business, the guest speaker provides all relevant advice, such as how to manage oneself to appear confident and ready in any situation. The afternoon sessions begin with a workshop titled "Let's Dress for Success!" in which participants wear Pryya Fine Jewelry clothing and accessories while a guest speaker shares tips and advice.
The night concludes with everyone dressed in 'Meaningful Night' inspired evening attire and indulging in a special dining ambience curated by Breguet. Waraporn 'Tah' Siriboonma, Managing Director of Burda. (Thailand) Co., Ltd. and the driving force behind HELLO! Magazine, welcomes guests as they arrive at ALATi, Siam Kempinski Bangkok.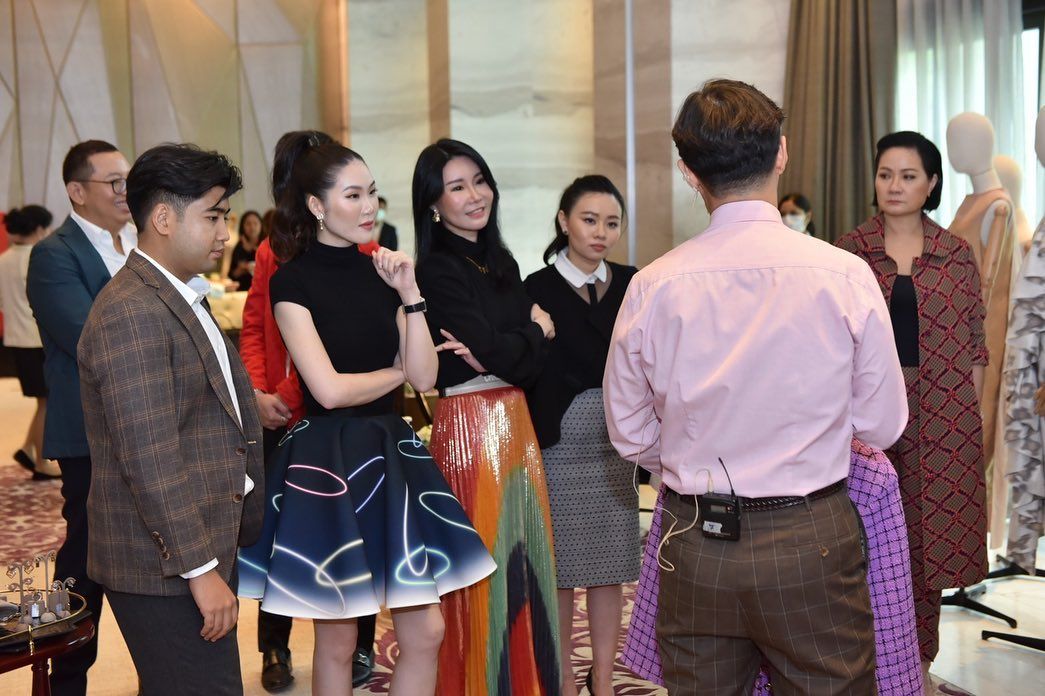 ---
Week 4: The Power of Nature
The participants return to the masterclass on the fourth day of HELLO! Connoisseur Club Season III, wearing floral dresses that reflect the day's theme, 'The Power of Nature.' Feng Shui Master and Abstract Master Nitisit 'Oat' Sridee introduced the members to the concept of Feng Shui and shared interesting insights on how to balance the earth's elements: wood, fire, earth, metal, and water. Each element activates a different natural force, resulting in a favorable environment for your goals.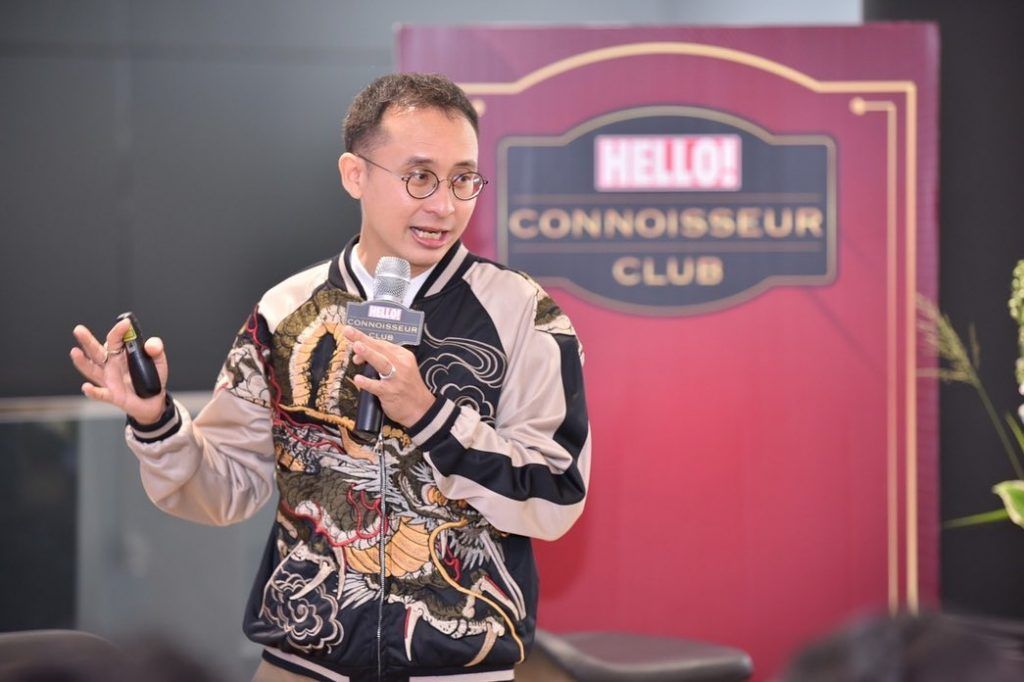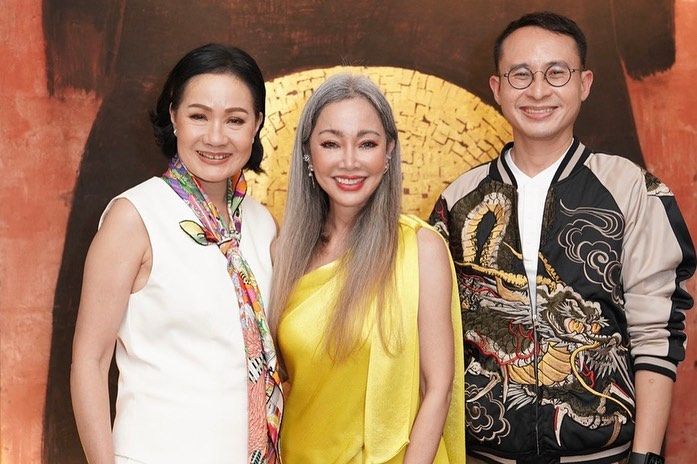 The HELLO! Masterclass team has organized a flower arrangement workshop in which members can design and decorate their own flower pots to help participants better understand the 'Power of Nature' concept. The fourth day of HELLO! Connoisseur Club Season 3 concludes with a cozy dinner hosted by Rithika 'Rika' Dila at her home.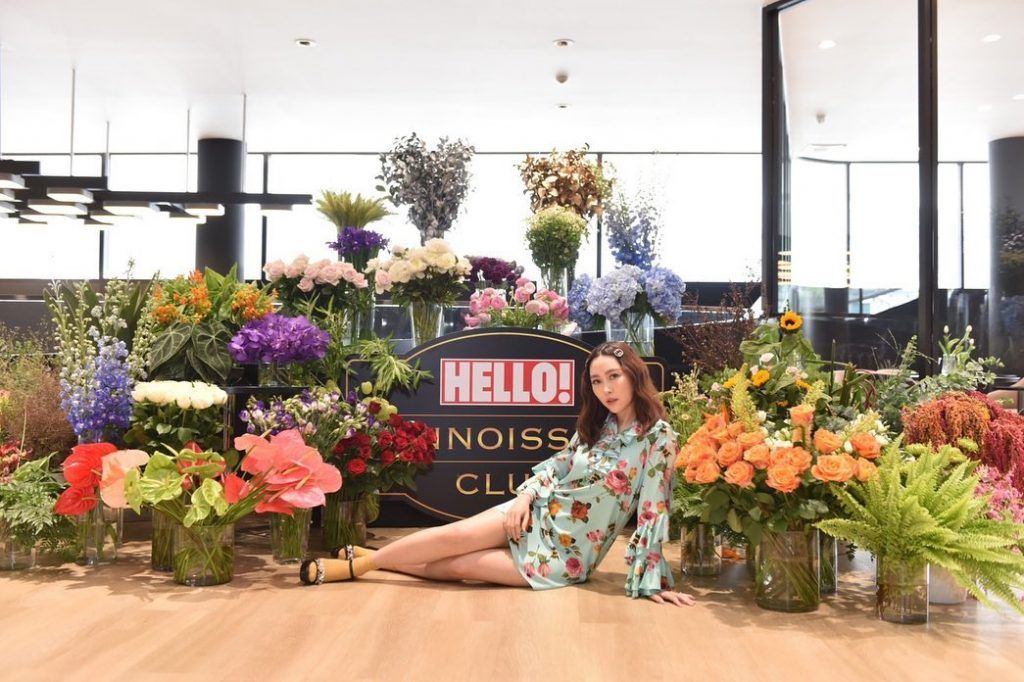 ---
Week 5: Passion Investment
The participants gathered at MB Sukhumvit to prepare for the Khaoyai Exclusive Trip with a Mercedes-Benz Sprinter prepared for certification by Suanluang Auto House Co., Ltd.
Yaowanee Nirandorn, owner of 129 Art Museum and an avid art collector, introduces Thailand's best contemporary art museum. Welcome to the tour of art masterpieces. National artists, senior artists, and new generation artists have created over 600 pieces.
The moment all have been waiting for arrives. The winner of the Esan Best Dressed award that night, Khun Chontong - Thammarat Thurathong, received a special award from Dr. Lily - Dr. Mathurada Kongkabphan, the executive and founder of The Rejuve Clinic, as well as champagne from HELLO!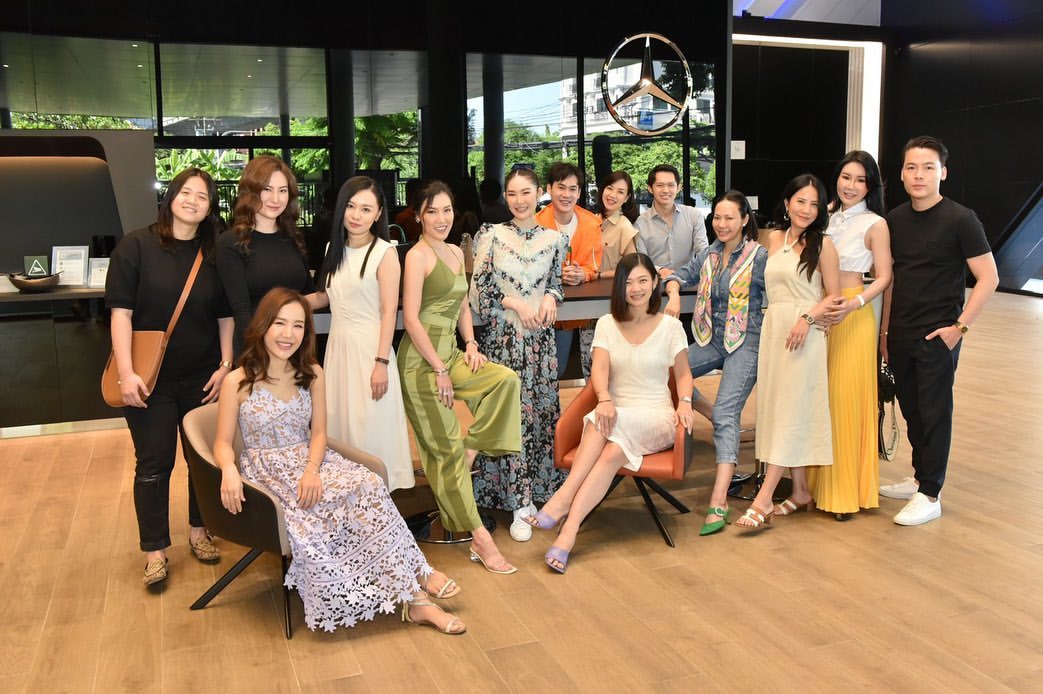 ---
Week 6: Etiquette Masterclass
With Afternoon Tea, members can immerse themselves in the atmosphere of a chic European afternoon tea party in The Glass House, Nai Lert Park Heritage Home.
Table Manner Theory and International Etiquette with Etiquette Toh - M.L. Jirathon Jiraprawat, Artist and Fashion & Food Stylist, and Khun Tippy - Suporntip Chuangrangsee, Celebrity & Trend Setter, presented a MasterClass on international social etiquette, including table setting, table manners, and various anecdotes. Both shared personal experiences and demonstrated each step of Table Setting in great detail, with information not found in the classroom or any textbook.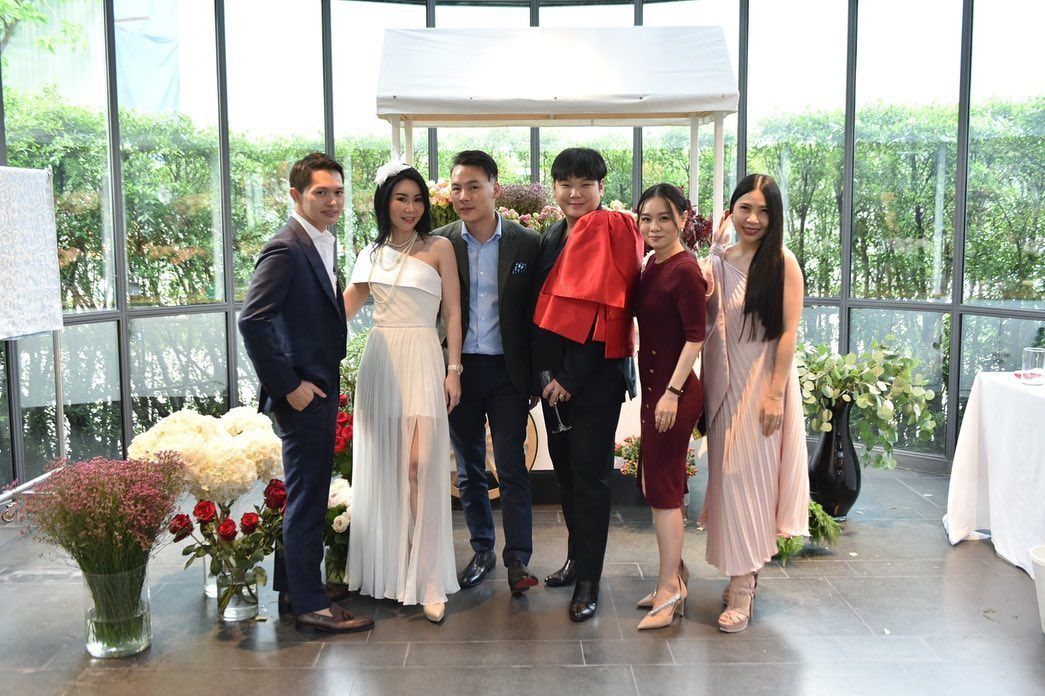 ---
Week 7: Family Legacy
The Connoisseur Club 3 participants join the Family Legacy class, where members are fully featured under the theme of Glam Attire, each with their own unique style at Agalico, Pum - M.L. Pride Chumphon's - classic private residence.
'A High Society Survival Guide' Khun Pum - M.L. Pride Chumphon Ratchanikul, who was familiar with the delicate beauty of high-class artworks, honored the first lesson of the third class of HCC. In all four sessions, convey knowledge through in-depth experiences with guided tours around the house and allow members to ask questions.
---
Week 8: Certificate Award Ceremony
Waraporn 'Tah' Siriboonma, Managing Director of Burda (Thailand) Co., Ltd., presenting certificates to all members and making the occasion memorable with special awards. Participants who won three awards, including Best on Social Media, Best Dresscode Performer, and Best Congeniality, received a beautiful bouquet from IAMFLOWER @iamflower.co and exclusive wines from HELLO! Members participated in a special dog show.
Enter the lovely atmosphere with beautiful flowers from IAMFLOWER @iamflower.co, which helps to create a lovely Gala Night with a special dinner prepared by skilled chefs in the theme of Fine & Feast Dinner, as well as soothing music. Make HCC 3's final night one to remember, and leave a lasting impression on the class.
---
Participant's Benefits
Knowledge:
Exclusive luxurious lifestyle lessons from Thailand's leading experts in diverse areas.
Media Exposure:
An opportunity to be featured in HELLO! Magazine Thailand's offline and online channels.
Networking:
Build stronger relationships in today's evolving business landscape.
Portfolio:
A captivating personal profile curated by HELLO! Magazine Thailand.
Qualifications
To be eligible for HELLO! Connoisseur Club, participants must meet the following requirements:
Women or Men between 25 to 45+ years old.
Top executives of large corporations, business owners, executives in family businesses, and investors.
HELLO! Magazine Thailand reserves the right to select the participants.