In 2021 art issue, Prestige Hong Kong partnered with Loro Piana to produce a cross-platform campaign, paying tribute to the rising stars in the art scene.
Mission
LORO PIANA is an Italian company specialized in clothing and textile products. And the brand seeks to promote their products with Prestige Hong Kong.
Solution
The art issue, which features Queenie Rosita Law (Founder of Q Art Group and driving force in the local art scene) on the front cover, includes product placement and LORO PIANA video content for the cover story in print, online, and social media.
Queenie Rosita Law, a fixture in Hong Kong's art scene, has recently focused on discovering new artists in unexpected places and expanding her company, Q Art Group, to encompass all aspects of the art business. In a candid interview with Prestige, she discusses her activities and goals.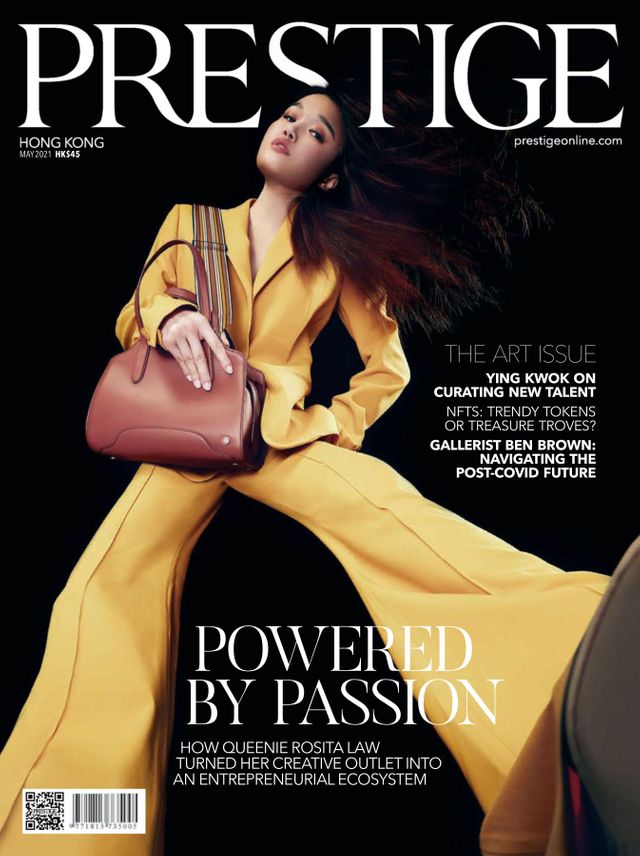 Queenie Rosita Law's Loro Piana handbag inspired the Prestige Hong Kong team, which included a book she was currently reading, a floorplan of her upcoming exhibition, postcards and polaroids from her travels, and more. That's how the "What's in My Bag" video came to be, with behind-the-scenes footage from our cover shoot with Queenie now available on our IGTV.