Qatar is already a well-known destination, but there is an increasing need to publicize the destination's other highlights, which make it popular among all types of travellers, as well as its preparations for hosting the FIFA World Cup 2022.
Mission
Qatar Tourism aimed to target Indian travellers in a unique way and reached out to Travel + Leisure India & South Asia for a collaboration. The magazine proposed a cover integration shoot in Doha, with Bollywood actress Sonakshi Sinha as the ambassador for the campaign.
Solution
The native articles for this campaign were divided into two categories: People and Insights. The first article in the People category went behind the scenes of Sonakshi's cover shoot, while the Letter from the Editor by Travel + Leisure India & South Asia Editor-in-Chief Aindrila Mitra discussed what to expect in the September special Wildlife Issue and Sonakshi Sinha's experience in Doha.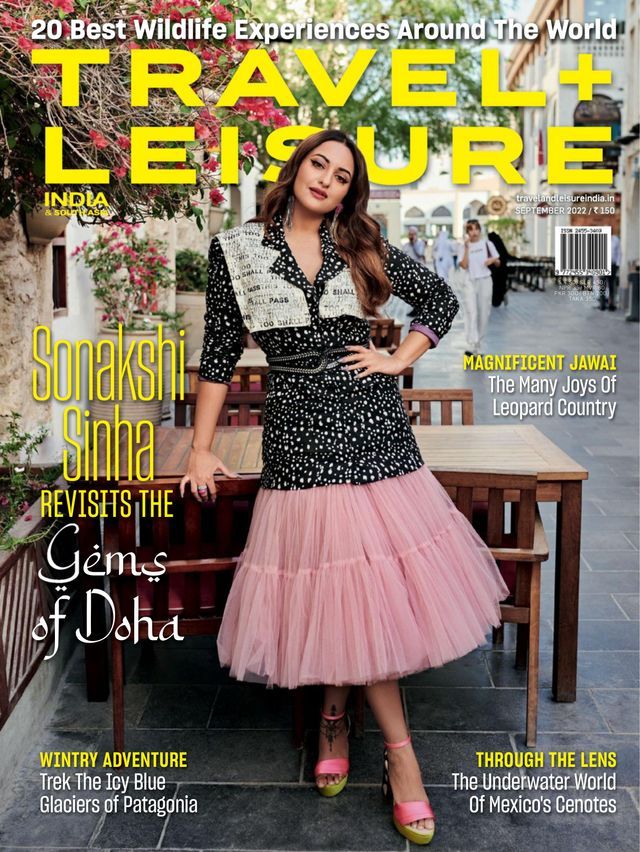 The team conceptualised, produced, directed, and edited a cover integration with Travel + Leisure India & South Asia, capturing Sonakshi's lively energy that matched the brand's. The result was a comprehensive print feature and cover, videos, and digital-exclusive articles that showcased the beauty of Qatar as a travel destination.
Achievement
Through this collaboration, Travel + Leisure India & South Asia was able to achieve a reach of 32,91,515 and engagement of 99,739. This successful campaign helped Qatar Tourism reach its target audience of Indian travellers in an engaging and effective way, while also helping Travel + Leisure India & South Asia increase its readership and engagement.
The partnership between Qatar Tourism and Travel + Leisure India & South Asia demonstrated the power of partnership and creative collaboration in achieving marketing goals. By appointing a well-known face as the ambassador and producing high-quality content across various platforms, the campaign successfully reached and engaged with the target audience.