Joined by Sasibai Kimis, founder of Earth Heir, Raja Jesrina Arshad, founder of PurelyB, and Jenny Gu, the APAC director of Product and Revenue for Volvo, Prestige Malaysia collaborated with Volvo on a virtual event to discuss their career journeys and the importance of empowerment and sustainability.
Mission
In the light of gender equality context, Prestige Malaysia and Volvo Malaysia believe every woman has unlimited potential to learn, grow, and lead.
Solution
In collaboration with Volvo Malaysia, Prestige Malaysia organized a virtual event to explore the topic of sustainable practices and how they can empower women highlight Volvo's initiatives in promoting sustainability and equal opportunities in the workplace​. The webinar covers how sustainable practices can impact the position of women positively.
Throughout the session, the speakers shared the necessary steps taken by their respective organisations in developing sustainable practices, while also talking about the importance of sustainable and ethical business practices, focusing in particular on how these practices can impact women positively.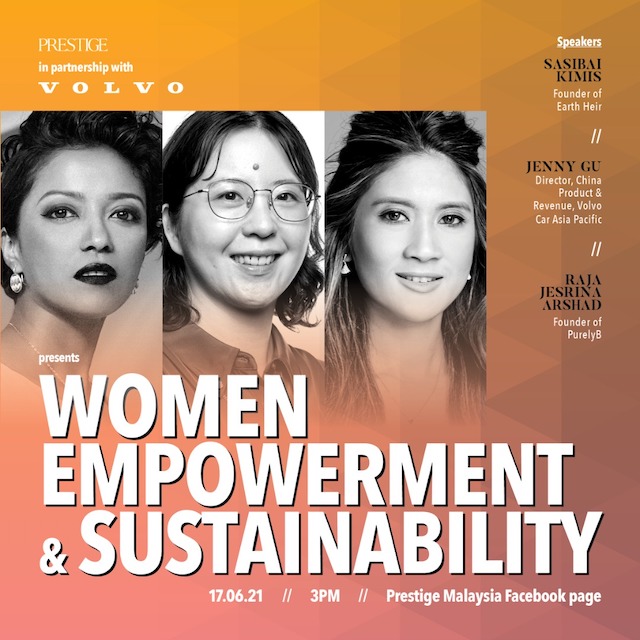 Watch the full virtual event: here.