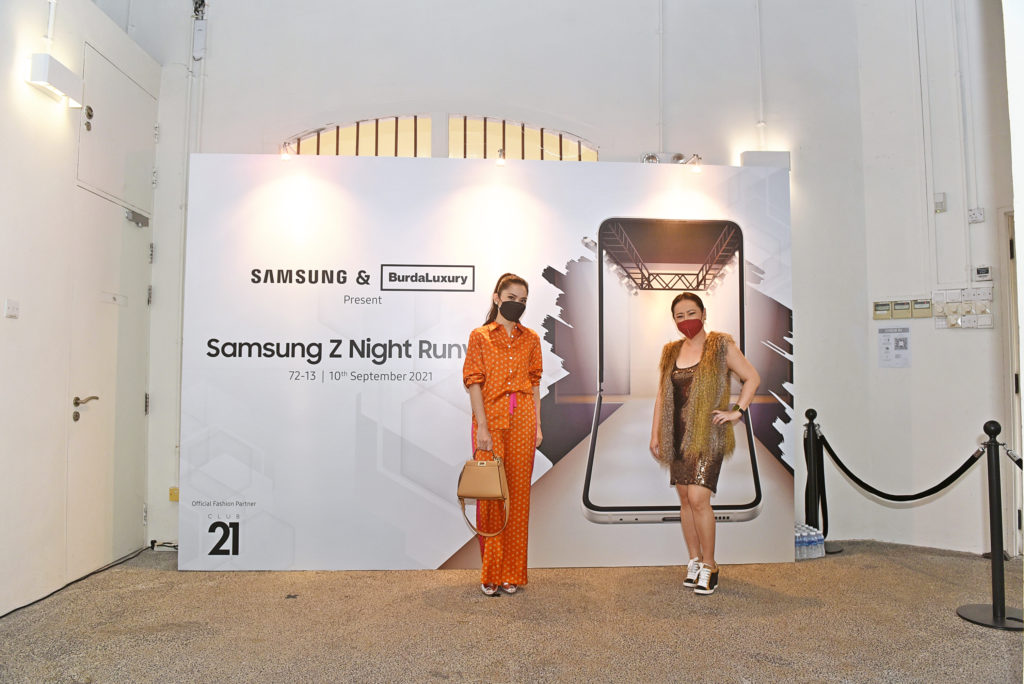 BurdaLuxury, one of Asia's leading media companies, and Samsung Electronics Singapore collaborated for the first time on the Samsung Z Runway show. Held on 10th September, the event showcased Samsung's latest phones, the Samsung Galaxy Z Fold3 5G and Z Flip3 5G.
For this exclusive collaboration, Daniel Boey, renowned creative director, styled new looks from Club21's latest collection to bring Samsung's latest technology to life, giving the audience a glimpse of how the gadgets accent a fashionable lifestyle. The hybrid event explored a new approach for both brands, combining fashion and technology to create a unique experience for the audience.
"What started out as a creative idea to put our customers' interest first quickly morphed into a virtual walkway that became a great opportunity to showcase the unique cross-section of Samsung's innovative brand value with our users' passion points. We are aware that our users are looking for smartphones that enable them with the flexibility and versatility to switch between productivity and entertainment at any moment of the day. The Galaxy Z Runway was created to inspire audiences in the same vein with a fashion showcase that highlighted the transition between work and play; and for many of us, it was also a much-needed reprieve from the pandemic restrictions on social gatherings. We hope to continue pushing the boundaries of how we bring our latest Galaxy offerings to life through innovative executions that excite and inspire," said Sarah Chua, Vice President IM, Samsung Electronics Singapore.
"We're thrilled to have collaborated with Samsung in this unique showcase of their latest phones," said Lena Kwek, Managing Director and Publisher of BurdaLuxury Singapore. "As the first such runway event for us during these times, this project was an excellent opportunity to think outside the box and to present Samsung's latest mobile phone technology creatively. Foldable phones are truly a major industry-leading innovation by Samsung, and their style quotient and luxe appeal have found strong resonance with our fashion-forward readers. Premiering the phones through the format of a fashion show was as exciting for our teams as it was for our guests and the wider audience. We are honoured and heartened to have broken new ground together with Samsung."
Mark Kim, President of Samsung Singapore, gave an opening speech to the attendees, including honourable guests of BurdaLuxury Singapore. Celebrities including Pierre Png, Desmond Tan, and Carrie Wong were also in attendance. Held at 72-13, the show was also streamed live through Lifestyle Asia Singapore's Facebook page.
Watch the Galaxy Z Fold3 | Flip3 5G come to life in exceptional fashion with the Samsung Z Runway, the first digital fashion show presented by Samsung and BurdaLuxury with Daniel Boey and Club 21 here.