Featured image: Unsplash / Christian Wiediger
Despite facing some of the industry's biggest economic challenges of modern times, with Covid-19, hyperinflation and subsequently, depressed customer sentiments, the luxury market has remained resilient seemingly against all odds over the past 18 months.
This has translated globally as the world opened up lifting strict health and safety measures in 2021, but in Asia, there has been a hesitant response to follow suit. Nevertheless, this hasn't deterred the Asia-Pacific luxury market. In fact, according to GlobalData estimations, the Asia-Pacific luxury market is expected to be the second fastest-growing luxury market in the world after Europe, growing at a CAGR of 5.6 per cent between 2022 to 2026.
The State of Fashion 2023 joint report from the Business of Fashion and McKinsey stated that many industry players are in a stronger position than they were a year ago, with a 21 per cent increase in revenues in 2020-2021. Based on its findings, McKinsey expects China and the United States to be at the forefront of this drive. GlobalData cited that some of the biggest trends to emerge in the Southeast Asian market in 2022 include resale and rental spending, NFTs and the metaverse and video game collaborations.
We speak with industry experts on 2022's overall outlook and what 2023 holds for the luxury industry in Southeast Asia.
Driven by digital
According to the State of Fashion 2023 report, consumers in Southeast Asia spend about eight hours a day online on average. What's more, social media mentions around luxury brands spiked more during the spring and summer seasons of 2022, according to a Digimind report analysing the Southeast Asian luxury market. There were more than eight million mentions discussing luxury brands in 2022, accounting for 580,000 posts per month, per the data. In 2020, after the Covid-19 pandemic began and many Southeast Asian regions implemented lockdown measures, consumers shifted even more of their time online. Many brands were able to capitalise on this, switching from in-person shops, fashion shows, auctions and conventions to digital alternatives.
"While many luxury brands missed out on the social media leadership in the mid to late 2000s, they took significant steps to engage in new technologies such as metaverse and blockchain in 2022 to engage particularly with Southeast Asian consumers," says Paurav Shukla, professor of marketing at the Southampton Business School, University of Southampton.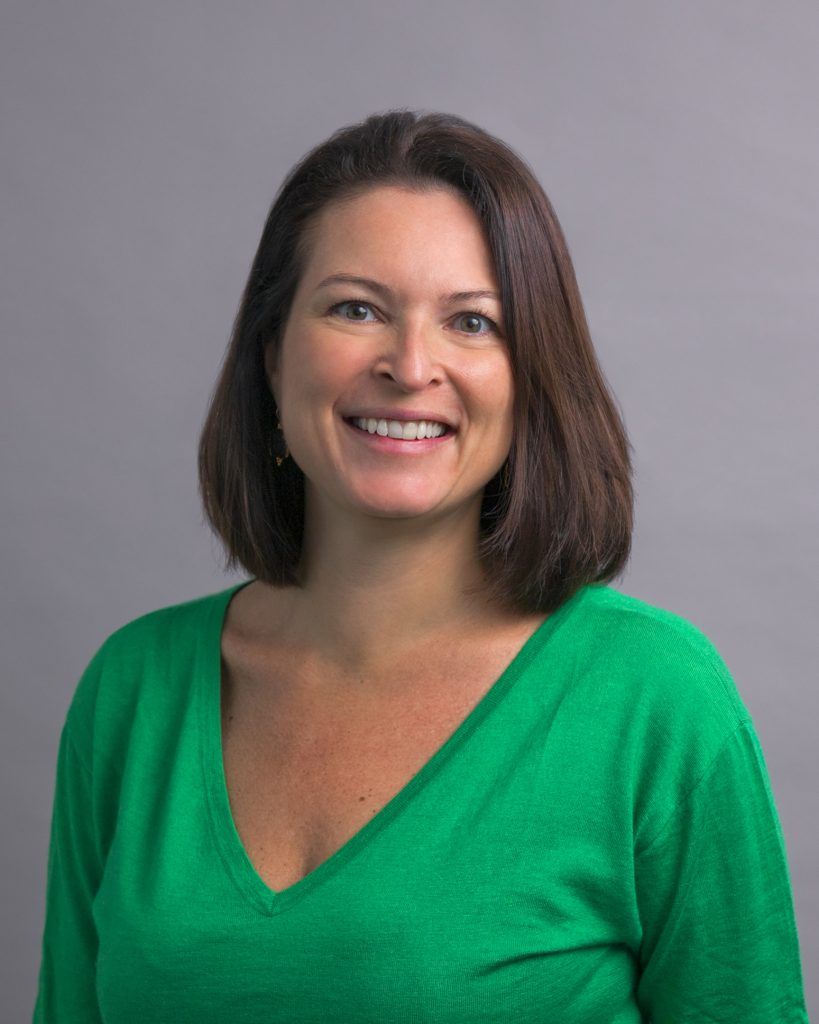 Many luxury brands were quick to jump into the digital space, with Covid creating new opportunities for consumers to gain access to luxury brands in innovative ways. Gucci launched its Roblox Store. Ralph Lauren made a 50-piece wearable collection on the metaverse. Balenciaga created accessories for the game Fortnite. "Brands have also accelerated their DTC e-commerce channels in order to fully control this growing consumer touchpoint," notes Fabienne Pellegrin, a partner at brand management and consulting firm LBB Asia.
NFTs and the metaverse took off in 2022, which was inevitable to some extent as scarcity and exclusivity have always been key drivers in luxury. Anusha Couttigane, Vogue Business's head of advisory, says that "in many ways, the limitations on accessing some of these new tech-based assets creates more mystique and demand around them". Chinese luxury brands like Li-Ning cooperated with Bored Ape, while Hong Kong fashion designer Vivienne Tam took NFTs to the physical runway by emblazoning blue-chip CryptoPunks and CyberKongz on garments.
Sustainability
Sustainable and socially conscious luxury will redefine brands in 2023 and beyond, a trend powered by younger generations including millennials, Gen Ys and Gen Zs. It was once considered paradoxical for luxury goods, but today, it's becoming increasingly adopted in brands' corporate business practices. "With the increasing importance of these young luxury consumers and their expressed desire to shop from sustainable companies luxury brands will face increasing pressure to make their products more sustainable," explains Professor Srinivas Reddy, academic director of LVMH-SMU Asian Luxury Brand Research Initiative at SMU (Singapore Management University). Stella McCartney and Vivienne Westwood are at the forefront of this trend, while larger luxury houses like LVMH and Kering have announced sustainability plans, said Reddy. "It is important for such efforts to be transparent, verifiable, traceable and authentic," he added.
Resale markets are also proving to be popular. "Many top brands and luxury groups are adopting a strong stance on sustainability that includes initiatives such as supply chain transparency, resale market focus and recycling solutions," said Shukla.
Asia, however, is still considered a challenging market for luxury resale platforms to thrive. Couttigane said that in some markets like Singapore, organisations like Reflaunt and event resale platforms like Style Theory provide customers with convenient ways to shop and access luxury in a sustainable manner. "Yet in Indonesia, there's a long way to go, given the fact pre-loved luxury still cannot be imported", adding that "there is still a need for greater cooperation between governments and businesses to meet the demand for resale options that consumers are already exhibiting in the APAC region."
Meanwhile Zalora, Asia's leading online fashion destination, has seen substantial growth in the Earth Edit segment, with total sales increasing by 150 per cent since 2020 and 79 per cent a year later. The Earth Edit ranges feature over 5,000 products that are pre-loved, sustainable and animal-friendly. "What's good to note here is that brands have reacted positively to this push and have started to expand their product offerings, as illustrated in the growth of SKUs at Zalora," says Mariella Merlino, head of luxury at Zalora Group.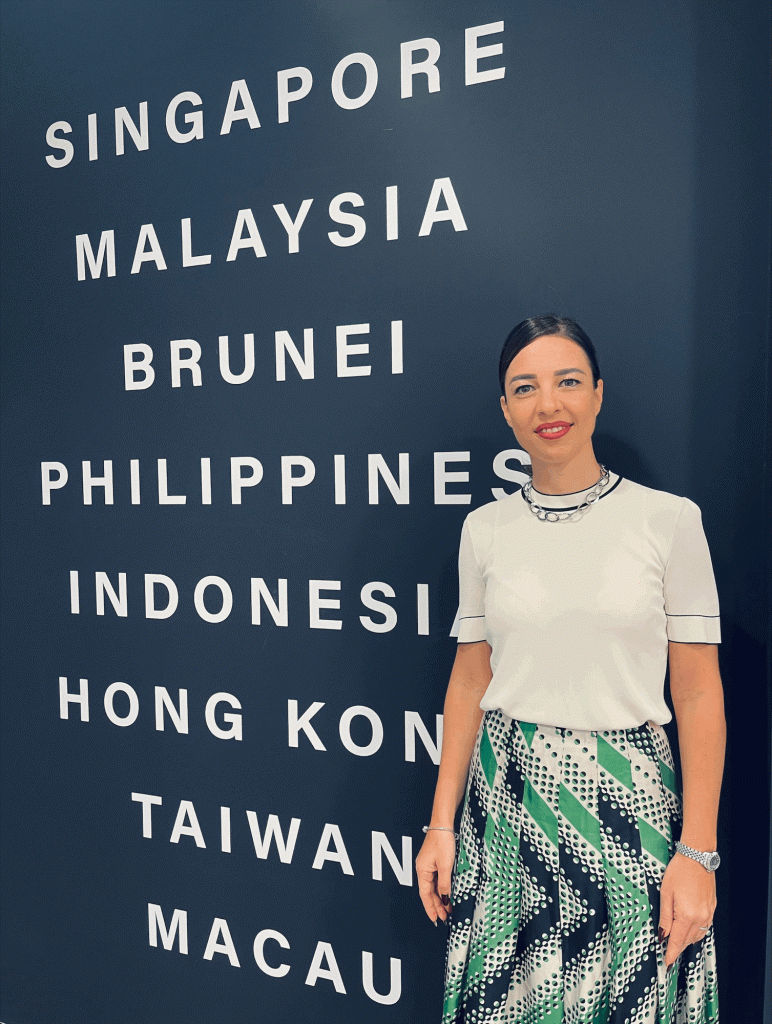 "Opting for more sustainable choices in response to the environmental and social impact of their consumption, Gen Zs are paving the way for new consumerism powered by communication, inclusivity, and thoughtfulness," she adds. Besides the environmental benefits, younger consumers are also able to consume high-quality luxury products at more affordable prices, although some brands may find that this hinders their brand value when lowering the cost.
The new generation
Millennials and Gen Zs dominated the luxury market this year, with GlobalData's 2022 Q4 consumer survey counting 10 per cent of consumers in the Asia-Pacific region belonging to Gen Z, and an additional 52 per cent of consumers coming from the millennial generation. As the younger generations continue to encroach on the luxury market, powerhouses are learning to adapt to the needs and desires of these tech-savvy groups. "As digital natives, it's only natural for their [Gen Zs] values to be influenced by social challenges, and this affects their shopping habits – where Gen Zs are more purposeful in how they seek out products," says Merlino. Known for having nonconformist attitudes towards fashion, Gen Zs have a particular eye for streetwear, athleisure and sporty looks. Gucci launched a collaboration with Adidas in June, using sustainable materials in its collection, which appealed to both the environmental aspect and the style of the generation.
What were consumers buying in 2022?
When markets reopened after Covid-19, there was a significant rise in sales for luxury brands amid the trend of revenge spending, a term used to describe the appetite for excessive spending noticed especially after lockdowns. But what were consumers buying?
According to the latest Vogue Business Index, a report which surveys 5,500 luxury consumers globally, China and Japan showed strong resilience in shopping for handbags as the most popular items in those market's categories. The results compared to western Europe, which saw footwear as the gateway product. "Lifestyle pursuits are also having an influence," says Couttigane. Since the Beijing Winter Olympics for example, findings show that there was an increased demand for skiwear, attracting luxury brands like Prada to respond with its collections. "Luxury shoppers in the far east (China, South Korea and Japan) are particularly driven by novelty and new capsules or collections, while pre-loved/slow fashion is making quicker gains in other markets," says Couttigane.
At Zalora, 2022 saw accessories – including handbags – sling bags and backpacks making up for over 80 per cent of the overall luxury category. There was also a noted consistency in streetwear sales, with designer sneakers as one of the top bestsellers, led by brands like Gucci, Burberry and Moschino. "[This is] likely attributed to customers' desire to own luxury at an entry-level to the brand in comparison to handbags," says Merlino. "As gifting season approaches and international travel continues to boom after resuming, there has also been an appetite for small leather goods as well as winter attire – which led us to terrific results in the recent 11.11 Sale event." Fine jewellery including local brands also proved popular; as with high-quality dresses.
Auctions are booming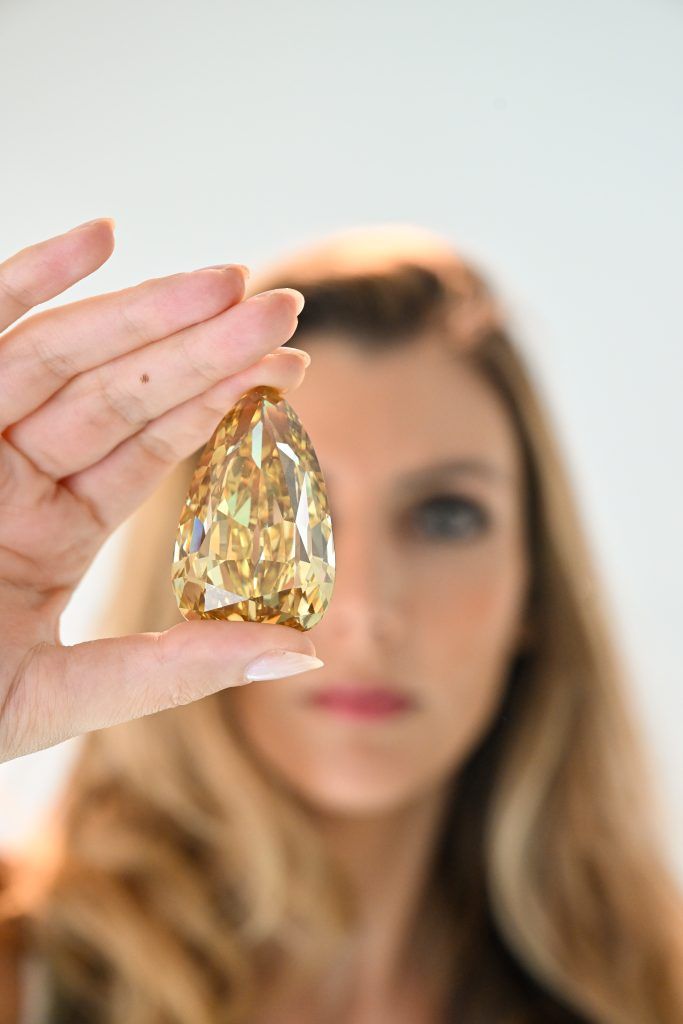 Auction houses saw a string of successful events in southeast Asia this year, with a particular emphasis on jewellery. Sotheby's Williamson Pink Star sold for US$58 million, a world auction record price per carat for any diamond or gemstone, while De Beers Blue sold for US$57.5 million – one of the highest prices ever achieved for diamonds of any colour. Christie's saw a US$256 million record total for wine and spirits and handbags. "We have transformed our luxury division in recent years by both expanding the categories it offers collectors and by continuing to develop its online capabilities such as online jewellery pieces with 'no reserve' and introducing new concepts of NFT to attract a new generation of bidders," says Wenhao Yu, chairman of jewellery and watches at Sotheby's Asia,
"This strategy has successfully attracted a new generation of collectors, and as a result, 49 per cent of bidders were new to Sotheby's." Yu adds that, interestingly, there's also a growing interest in fine quality jadeite jewellery. The auction house noted that there was an increasing number of bidders aged under 40 and that the next generation is fueling sales in streetwear and modern collectibles, where they represent 65 per cent of total buyers. In watches, they represent 39 per cent – but although in-person auctions are back in place, staying online is still important. "Online sales have untapped a new world of collecting for this digitally native generation, with luxury collectors under 40 years old more than twice as likely to bid in our online sales, than to participate in live auctions," says Yu. Vintage cars, watches and whisky have all contributed to Sotheby's global luxury sales this year.
Promising growth and opportunities for expansion
With China's strict lockdown policy, brands were forced to recalibrate their growth strategies to focus on other Southeast Asian markets. Countries like Indonesia, Vietnam, the Philippines and Cambodia were able to capitalise off the "captive consumer" spendings, which involves customers shopping locally rather than abroad. "Thailand and Vietnam are two markets which are showing promise and which brands have started and will continue to develop and invest in," says Pellegrin, "In addition to a growing high-net-worth-individual (HNWI) population locally many tourists are returning to Thailand from places like Korea, Japan and the Middle East with a taste for luxury splurges on their holiday trips."
But understanding the growth potential is very challenging as Southeast Asian nations and their respective consumer habits vary depending on the region. "Brands need to look at each market separately to understand the size of the opportunity and assess the level of complexity and resources needed to be successful."
"Demand is driven by fast GDP growth development, which is supporting a cohort of 'nouveaux riches' – a most fertile ground for luxury brands," says Luca Solca, senior research analyst of global luxury goods at Bernstein. He adds that consumers with limited experience in the sector are likely to be attracted by the mega brands – the ones that they (and their peers) know and recognise. Entering such markets requires having a strong digital presence and connections to local influencers and celebrities which is best achieved by having strong talent on the ground to run successful campaigns. Solca says that having a localised e-distribution capability is key. Merlino concurs, "in South East Asia, local celebrities have been the favoured names, with many brands appointing country ambassadors that align with the consumers locally."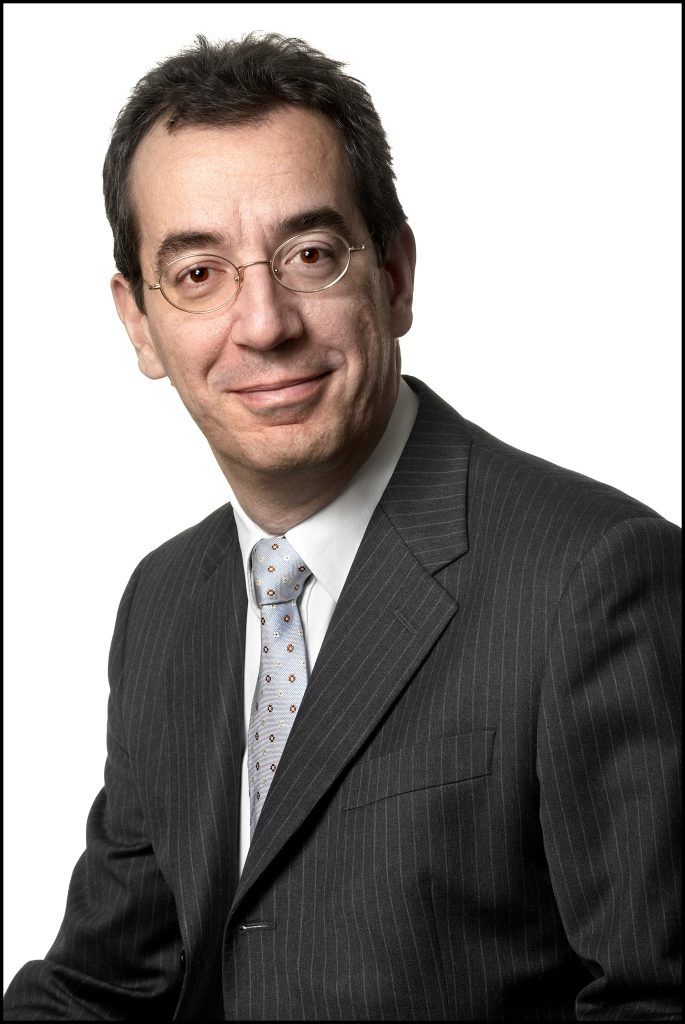 Luxury experiences and services will also be a big part of Southeast Asia. "For a long time, 'luxury' was almost always used to refer to branded luxury goods, yet we are now seeing a rapid increase in luxury service experiences, including luxury destinations, restaurants, spas, and clubs," says Jonas Holmqvist, professor of luxury marketing, Kedge Business School in Bordeaux and Paris. This can be propelled by bringing local hospitality brands abroad, following the likes of Raffles Hotels, Peninsula, Mandarin Oriental and Capella, all of which hold flagships in Asia. "Many countries in Southeast Asia could benefit from the increased interest in luxury experiences, in what could be a win-win for these markets as well as luxury tourism, if well managed, tends to generate more benefits for local markets than mass tourism," adds Holmqvist.
But there's one nation that all luxury brands have their eyes set on: China – a region that Bain & Co estimates will account for 40 per cent of all luxury consumers by 2030. "The most important change in the broader region is the reopening of China – at least in terms of people being able to go out and about within the country," states Solca, adding that it'll be a "sigh of relief" and likely to be a robust rebound for Chinese luxury spending.
What might 2023 hold?
It's been a tough year in 2022 but the luxury market has remained remarkably resilient, despite global recession fears. "One key reason is that luxury consumption is by now a truly global phenomenon, and hence less dependent on just a few key markets," states Holmqvist. He adds that, though it is difficult to predict the state of 2023 given the volatility of Covid policies, especially in China, it's important to note that regions like India are seeing increasing growth as a main luxury market, as its middle class is increasing rapidly combined with an interest in luxury.
However, some businesses like Richemont have seen slower growth in the APAC region, mainly due to their dependence on the Chinese luxury market. "In contrast, markets like Singapore and Thailand are still indicating strong momentum, and represent strong growth opportunities, even for well-established brands like Hermès, which are growing significantly in Singapore, Thailand and South Korea," says Couttigane, "International travel to the region is still recovering, so as this comes to full term it will also provide a boost to the luxury market in Southeast Asia."