As mainland China prepares for its biggest and most important holiday of the year after three years of stringent lockdowns, the tourism industry braces itself for the peak travel rush as bookings come streaming in – so what does this mean for Southeast Asia in 2023?
The Lunar New Year is always the biggest holiday for China and many other Southeast Asian countries. Celebrations traditionally last up to 16 days, with hundreds of thousands of people flocking away to far-fetched destinations or travelling to see family to usher in the new year together with red packets, festive meals and lion dancers with firecrackers displays. According to the United Nations World Travel Organization, China was the world's largest market and the biggest spenders for outbound travellers before the pandemic struck, with over 300 million people who travelled abroad in 2019 alone.
But the past three years have looked a little different, as Covid-19 lockdowns prevented residents in their home countries from travelling abroad or hosting big events for the merry season. That changed on January 8, when China put an end to its zero-Covid policy and finally reopened its borders to the world, joining other Asian – and global – nations on the road to post-Covid-19 recovery.
The news of China lifting its Covid-19 restrictions came just in time for 2023's upcoming Year of the Rabbit Lunar New Year, which kicks off on January 22. In fact, Chinese people have already started travelling in large numbers with some 34.7 million trips being made within the country by road, rail, air or water on the Saturday of the travel rush, according to the Ministry of Transport, followed by an additional 35.4 million trips the day after.
So, where are Chinese and Asia-based travellers booking for the holidays – and in 2023?
An appetite for travel
For Lunar New Year, Expedia Group's accommodation search data showed that Asian travellers are looking for short-haul destinations of three to four days with winter destinations such as Tokyo, Osaka and Seoul being the most attractive. Hong Kong's top searched destinations also included Bangkok, Singapore and Pattaya, while Singapore's in comparison showed Bali and Kuala Lumpur in the top 10.
Skyscanner, meanwhile saw a 60 per cent week-on-week increase in searches to China since the news of its easing entry requirement for travel was announced, with the most searched month being July and the top origin markets being the UK, Japan and South Korea. Asia-based travellers are booking Tokyo, Osaka, Bangkok, Fukuoka and Seoul on the travel dates January 13-29 for the Lunar New Year on Skyscanner. "[Japan and Korea] are traditionally favourites among Asian travellers for their food, culture and shopping; for Japan, the timing is great as travellers look to plan seasonal ski holidays to Niseko, Hakuba or Nozawaonsen with peak ski season between now and April," says Laura Lindsay, Skyscanner travel expert, "South Korea has been consistently a top destination for travellers in Asia as the influence of K-drama and K-pop continue to drive travel inspiration." Some of the most popular routes based on passenger volumes include Japan to South Korea, Australia to India, South Korea to Vietnam and India to the UK. "Interest in travel to neighbouring countries is top of the agenda for Asian travellers," says Lindsay.
An increasing number of travellers from India in particular are also looking at alternative destinations outside of Asia, like Mexico City and Amman, Jordan.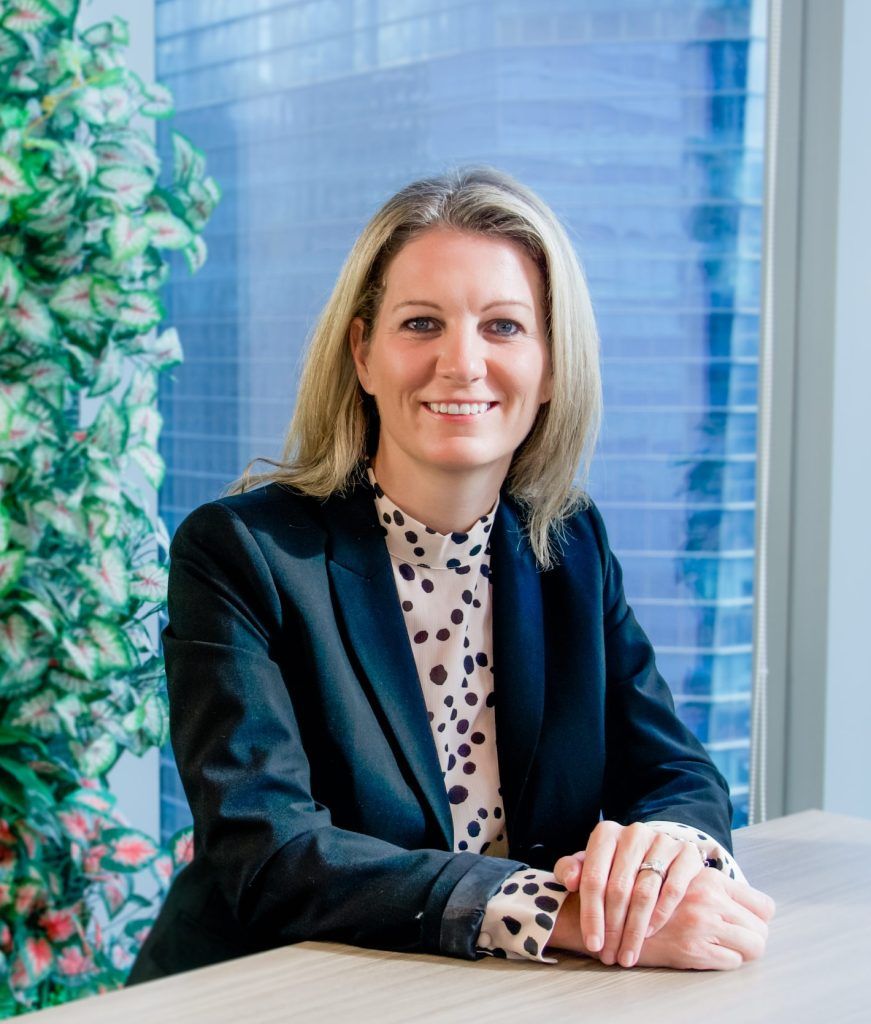 Booking.com has also seen an increase in bookings from Asia-based travellers, demonstrating the region's sustained strong desire to travel. The platform's recent financial results showed that Q3 2022 topped estimates thanks to a record-breaking summer that surpassed pre-pandemic levels for the first time, in large part thanks to Asia's recovery. "For the upcoming Lunar New Year weekend, Asia-based travelers appear to be on the lookout for short, wallet-friendly getaways just an hour or two away," says Laura Houldsworth, managing director of Asia Pacific at Booking.com.
Travel platform Traveloka also noted that bookings in 2022 almost doubled those of 2021, reflecting a rebound in tourism for countries that have reopened. Its top three destinations for travellers booking flights in 2023 so far include Jakarta, Bangkok and Ho Chi Minh City. "One reason why these three destinations feature high on people's lists is because they are major cities located in Southeast Asia, making them a good first port of call for those planning to explore the region," says Caesar Indra, president of Traveloka. Indra added that with the easing of border restrictions, Traveloka expects an uptick in bookings from China inbound tourists over time and is already seeing a steady increase of bookings from China to Singapore during the Lunar New Year period.
Besides booking platforms, travellers are also looking to luxury travel agencies like Charlotte Travel which specialises in tailor-made itineraries for clients. Founder Charlotte Harris notes that while short-haul clients are heading back to places like Tokyo, Osaka and Bali, popular long-haul destinations include London and Paris, whilst tying their trip with Italy, Spain, Morocco, Finland, Turkey and Bhutan. "Many [clients] are excited to be travelling again and are planning much further in advance," says Harris. As of now, some countries have imposed new regulations on travellers arriving from China and/or Hong Kong such as Covid-19 testing prior to arrival. Harris notes that as many residents are already familiar with these rules at home during Covid-19, it hasn't put them off booking trips in the slightest.
Hotels and resorts
Lunar New Year is one of the best peak seasons for hotels and resorts globally. For Hilton Group, which owns 32 luxury properties across Asia, its top destinations for the season include Japan, the Maldives, Thailand and China.
With IHG Hotels & Resorts, Asia-based travellers have booked its properties in mainly beach destinations like Bali, Maldives, Phuket and Phu Quoc, ski destinations across Korea and Japan and road trips in Australia and New Zealand. The most popular hotel choices include Regent Phu Quoc and oceanside retreat InterContinental Sorrento Mornington Peninsula. "Luxury travellers have been indulging in travel again, and we have seen a shift to experiences as the new currency rather than luxurious items," says Rajit Sukumaran, managing director in South East Asia and Korea at IHG Hotels & Resorts.
The Maldives is renowned for its ultra-luxurious, ultra-exclusive appeal, and since the Chinese border reopening, Soneva has seen an increase in bookings at its resorts. "Private charter flights are now supplying many flight options directly to the Maldives carrying high-end Chinese customers looking to rebook private water villas," says Soneva CEO and co-founder Sonu Shivdasani, adding, "Demand for personalised wellness packages, retreats and experiences are on the rise and Soneva Soul has been in very high demand lately among our Asian guests."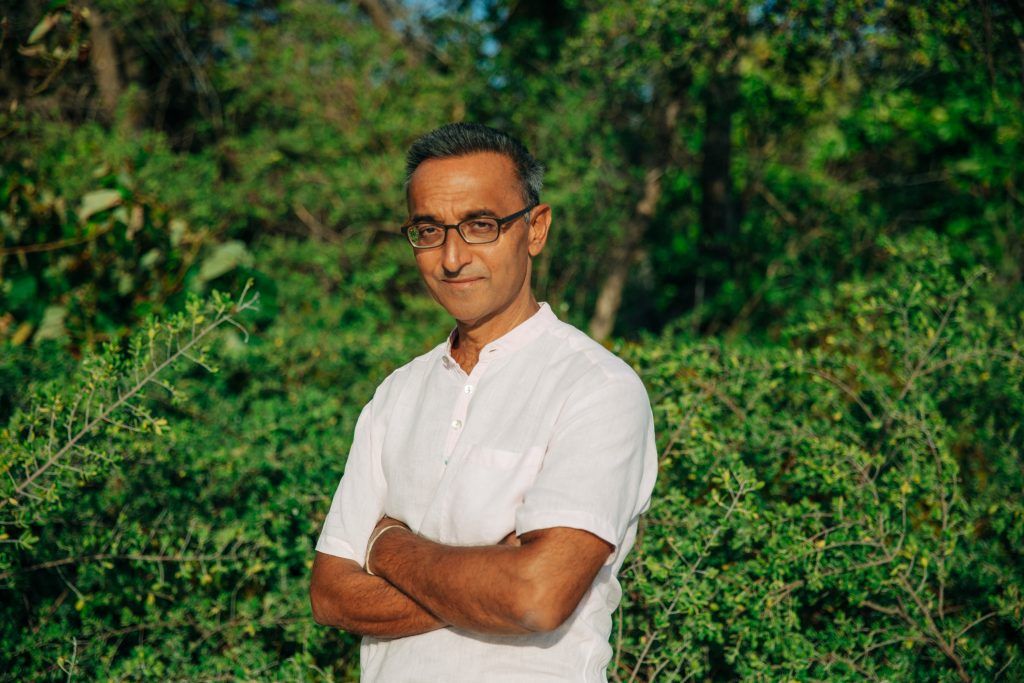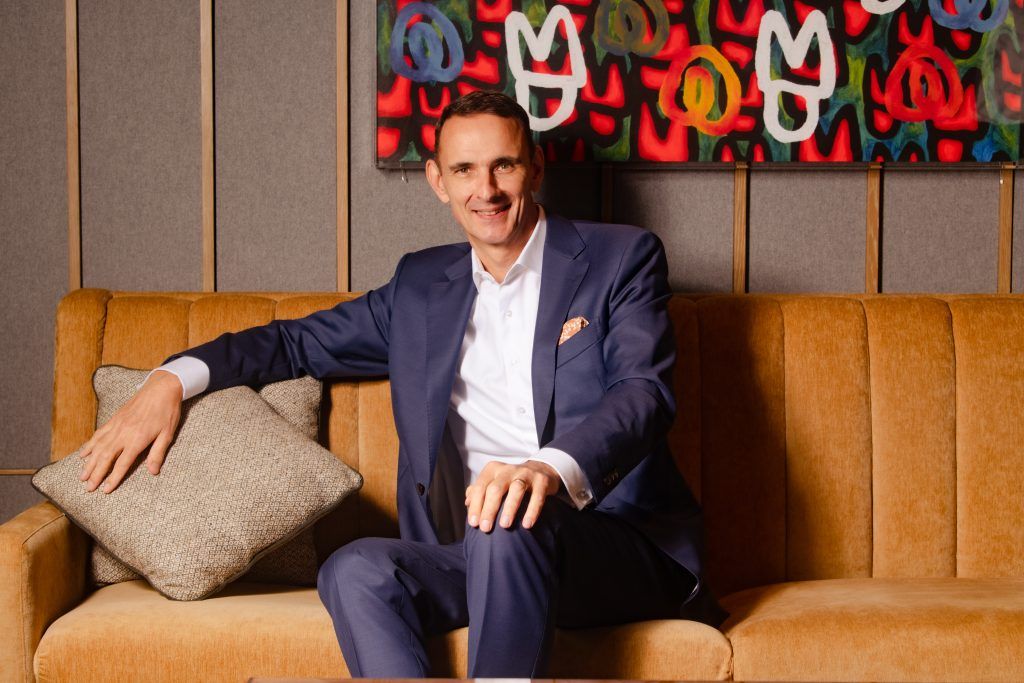 In Hong Kong, which saw its border reopening with China for the first time in three years, The Hari hotel has seen an influx of travellers from neighbouring countries, especially those looking to finally return and reunite with family during the Lunar New Year. "While a PCR test within 48 hours prior to the scheduled time of departure could be a hurdle or barrier for certain travellers, we do believe that many have felt travel-restricted for much too long and will happily jump such hurdle to visit Hong Kong," says The Hari's general manager Edward E. Snoeks.
Chiva-Som, a leading international health resort in Hua Hin, Thailand, has also seen a tremendous increase in the number of international travellers at the end of 2022 and into 2023. "Enquiries from Hong Kong are back and continuing to increase towards pre-Covid-19 levels," says general manager Vaipanya Kongkwanyuen, adding that it's looking forward to welcoming back more mainland China-based guests soon.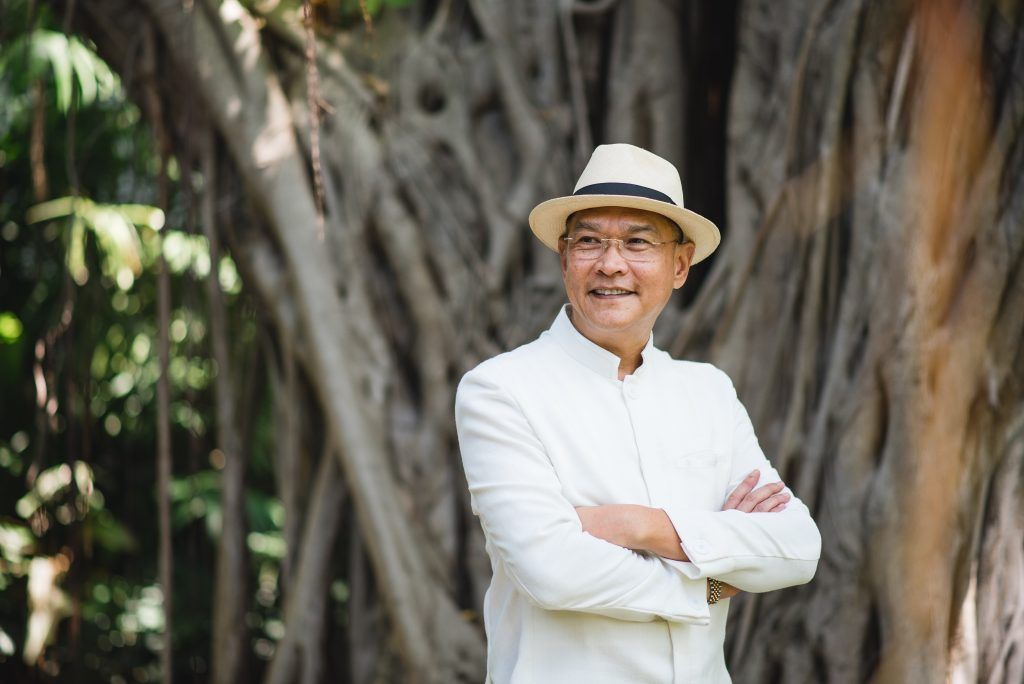 In Bangkok, RAKxa wellness retreat opened at the end of 2020, and was catering to mainly local clientele until recently. Since border reopenings, the city retreat has received an increase in enquiries for its immunity-boosting and de-stress programmes which both address post-pandemic effects. "In this modern and digital world, people are looking for integrative methods with the best innovation for better health in all aspects, especially physical and emotional recovery from stress, combining new biohacking methods with spiritual healing techniques, including wellness cuisine, that can blend into their lifestyle as the new approach evolves to keep up with them in the fast-changing world," says Dusadee Tancharoen, managing director of RAKxa. It's seen booking demand from Singapore, Hong Kong and Malaysia mainly so far.
However, in Europe, although cities like Paris and London are returning to their normal busyness levels like at Oetker Collection's luxurious Le Bristol and The Lanesborough properties, Asia-based travellers are still slightly reluctant to travel as far given the testing on entry restrictions, yet, according to the hospitality group's CEO Dr. Timo Gruenert. "I believe many from the region [China/Hong Kong] are making smaller journeys around other parts of Asia for the time being."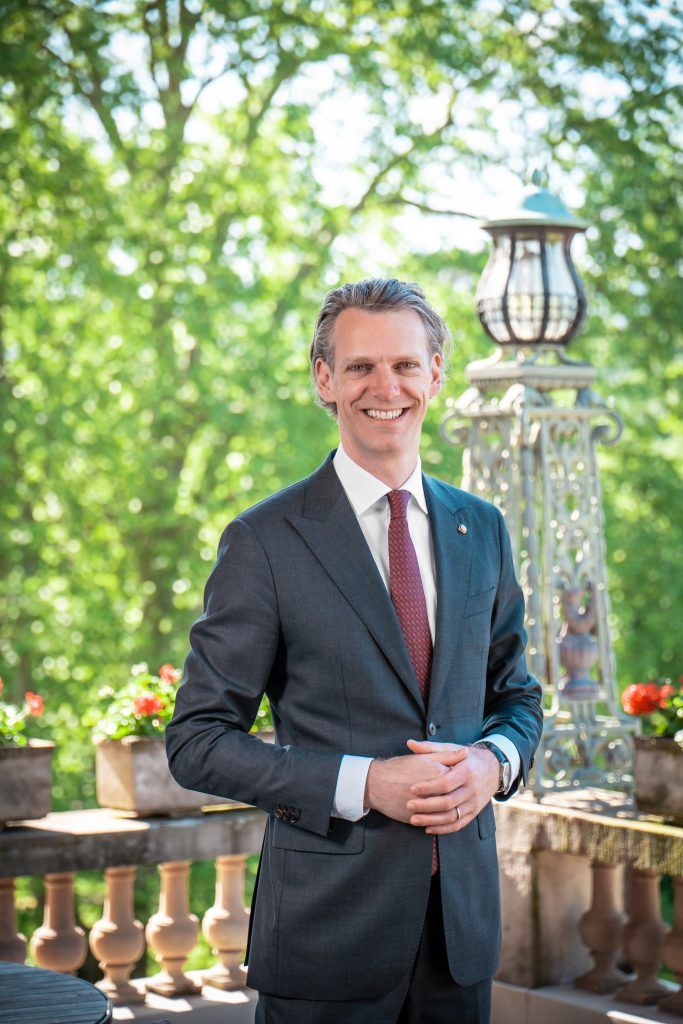 Post-pandemic travel trends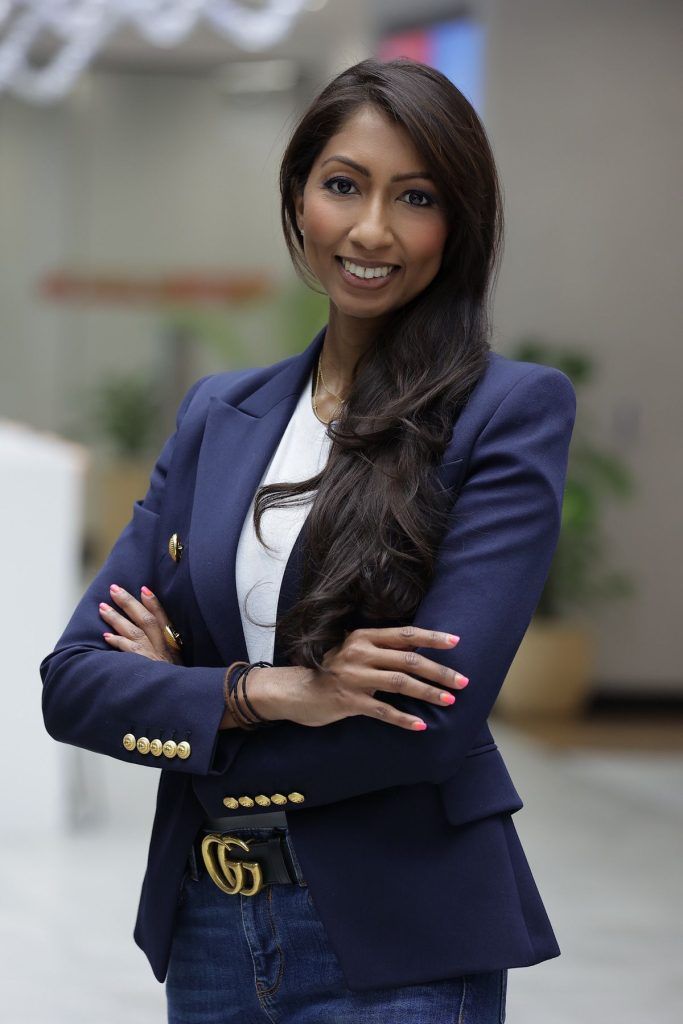 After years of restrictions and lockdowns, travel-starved residents globally are making up for lost time by doing so on more lavish trips, in a trend that's been dubbed "revenge travel". In ILTM's Buzz v Reality report, almost half of those surveyed (48 per cent) had plans to spend more on holidays than they did during pre-Covid times. "With the border reopening of many Asia destinations in Q4 2022, we've seen high travel interest among travellers to travel to destinations that they have missed to fulfil their wanderlust," adds Lavinia Rajaram, travel expert, Asia head of public relations and director of Expedia Brands Global Communications Strategy at Expedia Group.
An Expedia study also revealed that around two-thirds of respondents would rather reward themselves with travel, over buying things and over three-quarters of travellers also had wish lists for the places they wanted to do and see during their upcoming trips. "[This shows] a shift in spending priorities post-pandemic that reflects how travellers are looking to afford new experiences instead of accumulating tangible possessions," says Rajaram.
Expedia data also showed an interestingly increased demand for three-star hotel stays among Asian travellers. "For travellers, fewer stars don't equal lower standards," explains Rajaram, "The 'three-star superstars' still offer excellent amenities, stylish interiors, and unique vibes as standard – just at a better rate." This trend was particularly evident among Hong Kong, Singapore, Japan and South Korea travellers. In Expedia's 2023 Travel Trends Report, global statistics from the platform indicated that 40 per cent of travellers consider streamed movies and TV shows as sources of travel inspiration, outpacing social media which takes up 31 per cent of influence. For Asian travellers, perennial favourites include Japan and Korea for the J-pop and K-pop band craze and TV drama series from the regions.
The ILTM network noticed an increasing usage of travel agents in luxury traveller holiday bookings, with affluent APAC travellers using their services for 2023 trips. "Interestingly, knowledge of the best special offers is the leading reason as to why these luxury travellers use agents, closely followed by their specialist knowledge, with the increasing popularity of travel blogs and vlogs reinforcing travellers' growing desire for authenticity and expertise," says Alison Gilmore, Portfolio Director for ILTM events, "There is also a growing preference for planning holidays well in advance over spontaneity, which suits the skills of travel agents." Gilmore notes that rural countryside trips were taken by almost a third of wealthy APAC travellers, suggesting a probable trend in the desire for seclusion and privacy since the pandemic.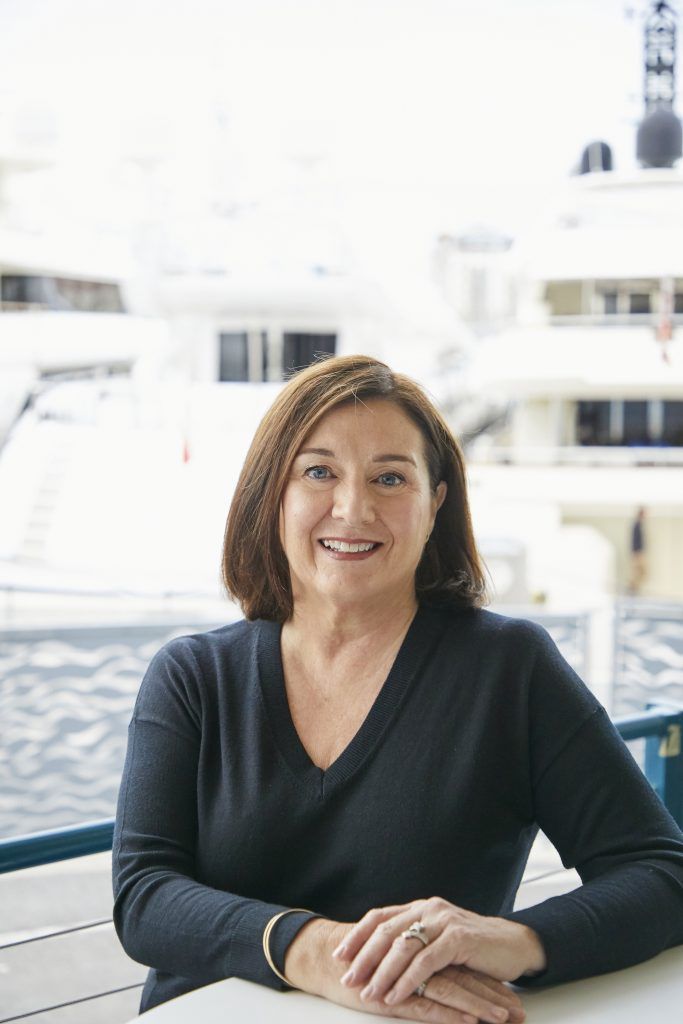 Whilst the popularity of domestic tourism also appears to be continuing into 2023, multigenerational holidays based on unique and memorable itineraries are also showing clout. "Many travellers are more likely to be planning celebratory trips such as milestone birthdays, more extravagant trips, and more travel in general, a trend which is particularly prevalent with affluent Chinese travellers this year," says Gilmore.
"A key takeaway from the period of restrictions I would say is that it has made people realise that spending time with the right people at the right place is an essential part of a fulfilled and happy life and we are fortunate to have the 'right places' for people to enjoy doing so," adds Oetker Collection's Dr. Gruenert.
Longer holidays are also going to be in vogue, according to experts. According to Gilmore, around half of wealthy APAC travellers have bucket list destinations that they want to visit, and although they may be flying less, they want to stay longer when they arrive, to explore more of the destination in depth. "When you travel, you want to really feel the place that you are visiting, you want to experience things that you can still remember years later – little and small moments alike, and you want interactions with other people that are meaningful and genuine," notes Dr. Gruenert.
Health and wellness is an ever-growing trend, and these were further accelerated in the travel industry by the Covid-19 pandemic. Research from ILTM indicated that travellers are looking to destress and unwind after the past two years and in China, health and wellness is a top priority for 79 per cent of respondents. This is reflected in the upsurge of bookings at Oetker Collection's Brenners Park-Hotel & Spa in Baden Baden, which is home to a world-famous spa, while L'Apogee Courchevel has also been a popular stop for Asian guests.
Holistic wellbeing extends beyond gyms and spas with nature immersion becoming increasingly important. "We've seen a greater desire for travellers to build deeper connections with their loved ones, and enable them to enjoy a sense of holistic wellness and meaningful immersion into the local culture of the destination," says Nils-Arne Schroeder, vice president at Hilton, Asia Pacific. The hospitality group has also leveraged off the "work from roam" concept as the world adapts to the flexibility of post-pandemic life in the workplace. "[Guests] expect exemplary service and an environment that facilitates a seamless experience of conducting a Zoom call in a quiet corner by the pool and then easing back into vacation mode, which our hotels are well set up to provide," adds Schroeder.
On the contrary, Booking.com's Houldsworth says the trend of going totally off the grid has exploded in 2023, giving rise to features like camouflaged cabins, campfire cuisine and compasses. According to the platform's research, 44 per cent of global travelers want their travelling experiences to have a more back-to-basics feel and are looking for holidays as an escape from reality (55 per cent), while switching off totally with only the bare necessities (44 per cent). Virtual voyagers are also trending with 43 per cent of global travellers stating that they would be keen to explore the 3D virtual space, and 35 per cent would even be willing to do a multi-day VR travel experience in the metaverse as a "try before you buy" phase. Cautious travellers may also consider buying travel insurance or flexible options when booking.
Sustainable travel will remain a top priority. In Kantar's Sustainability 2021 report, findings showed that 63 per cent of Asians factor in sustainability concerns before making a purchase. "This translates into choosing accommodations or activities that support the environment through conscious efforts to reduce their waste, contribute back to the local communities and aid social initiatives," says Traveloka's Caesar Indra.
Forecast
The pandemic has no doubt shifted the way we travel today, but the industry is well on the road to recovery. With China's border reopening, this only adds to the anticipation from countries worldwide waiting for spending pickup. That being said, ILTM's Gilmore says that Chinese travellers are also looking to domestic travel citing China as their top region to explore. "This combined with the trend of revenge travel and spending more on holidays represents an important time for the luxury travel industry, as China remains a desired destination to visit with Macau and Hainan recently revealed as popular places to explore," adds Gilmore.
Booking.com also revealed that while many travellers are eager to explore the world again, some are still happy to holiday at home, like Thailand where 69 per cent continue to embark on domestic travel, and Australia and New Zealand, which are also spending the holidays at home. "It will be a race for countries in the region [Asia] to capture the pent-up demand as the reopening of borders encourages more travelers to safely explore the world again," says Houldsworth, "With that, we believe it is vital that industry players address the evolving needs of travelers as they emerge from over two years of pandemic life by exploring new business models, embracing technology, and recapturing mindshare amongst global audiences through differentiated offerings."