Featured image: WeAre/Getty Images
Considering NFTs' unmissable presence across art, gaming, music and sports industries, it was only going to be a matter of time before the fashion industry jumped in on the hype too.
For those who are still getting to terms with the concept, an NFT (non-fungible token) refers to a digital token that can prove an asset's ownership. These tokens can be safely traded on a blockchain, a decentralised public ledger that facilitates the process of recording transactions. In fashion, NFTs are considered an exciting concept as creatives are no longer limited by physical constraints when entering the digital space.
But whilst luxury fashion NFTs seem to be a thing of the past two years, the first recorded digital outfit sale actually dates back to March 2019. Digital couture house The Fabricant, together with Dapper Labs and Johanna Jaskowska, auctioned its Iridescence outfit for US$9,500 on the blockchain.
Nearly four years later, NFTs have infiltrated the luxury fashion industry with many brands collaborating with Web3 and metaverse platforms today. Amid the return of in-person fashion runway shows after the Covid-19 hiatus, this year even marked the world's first-ever Metaverse Fashion Week debuting on March 24th using technology that converted 2D product images into 3D experiences to allow its "attendees" to buy virtual clothing in Decentraland.
NFTs are exploding in popularity for brands as fashion houses from Balmain and Burberry to Gucci transition towards blockchain-based campaigns and collaborations.
After Dolce & Gabbana sold nine NFTs for US$5.7 million in October 2021, investment banking firm Morgan Stanley shared the big potential for "virtual and hybrid luxury goods", predicting that the total NFT market could reach US$300 billion by 2030. A report by Coingecko supported this with statistics showing that apparel and luxury goods outpace all other sectors with 19 out of 51 (37 per cent) "traditional" brands launching NFTs since 2020.
So, how did we get here – and how are Asian designers embracing the trend?
A pandemic-accelerated trend
As the Covid-19 pandemic hit globally during the early months of 2020, there was an unprecedented shift in how we lived our daily lives. Many people found themselves stuck in lockdowns and using technology to work, learn and be entertained.
With more eyes on screens, the pandemic saw accelerated growth in virtual fashion. Brands seemed to move much of their time online, with Prada and Richemont partnering with LVMH to set up its Aura blockchain consortium by April 2021. In June 2021, Gucci became the first big luxury brand to sell an NFT. Fashion shows and physical stores during the pandemic were moved to the virtual world amid social distancing rules and were either streamed, shown in augmented reality or moved to online shopping.
How luxury fashion brands in Asia are getting into NFTs and the metaverse
Fashion NFTs have been gaining more traction in Asia lately, with Japanese fashion house Anrealage selling its entire "Dragon and Freckle Princess" NFT collection for 15 million yen. Meanwhile, in South Korea, fashion retail giant LF Mall launched a luxury NFT certification service for customers.
To get onto the metaverse, however, support is often outsourced from third-party experts that can help brands navigate their way into the digital realm effectively and efficiently.
Hong Kong-based Brand New Vision, which secured US$4 million in funding led by gamification and blockchain leader Amimoca Brands in February, has helped brands and designers enter the NFT space. The fashion company collaborated with Weinsanto and South Korean idol group Lightsum for its M3talove campaign to release 3D holograms of the band members and their outfits in September.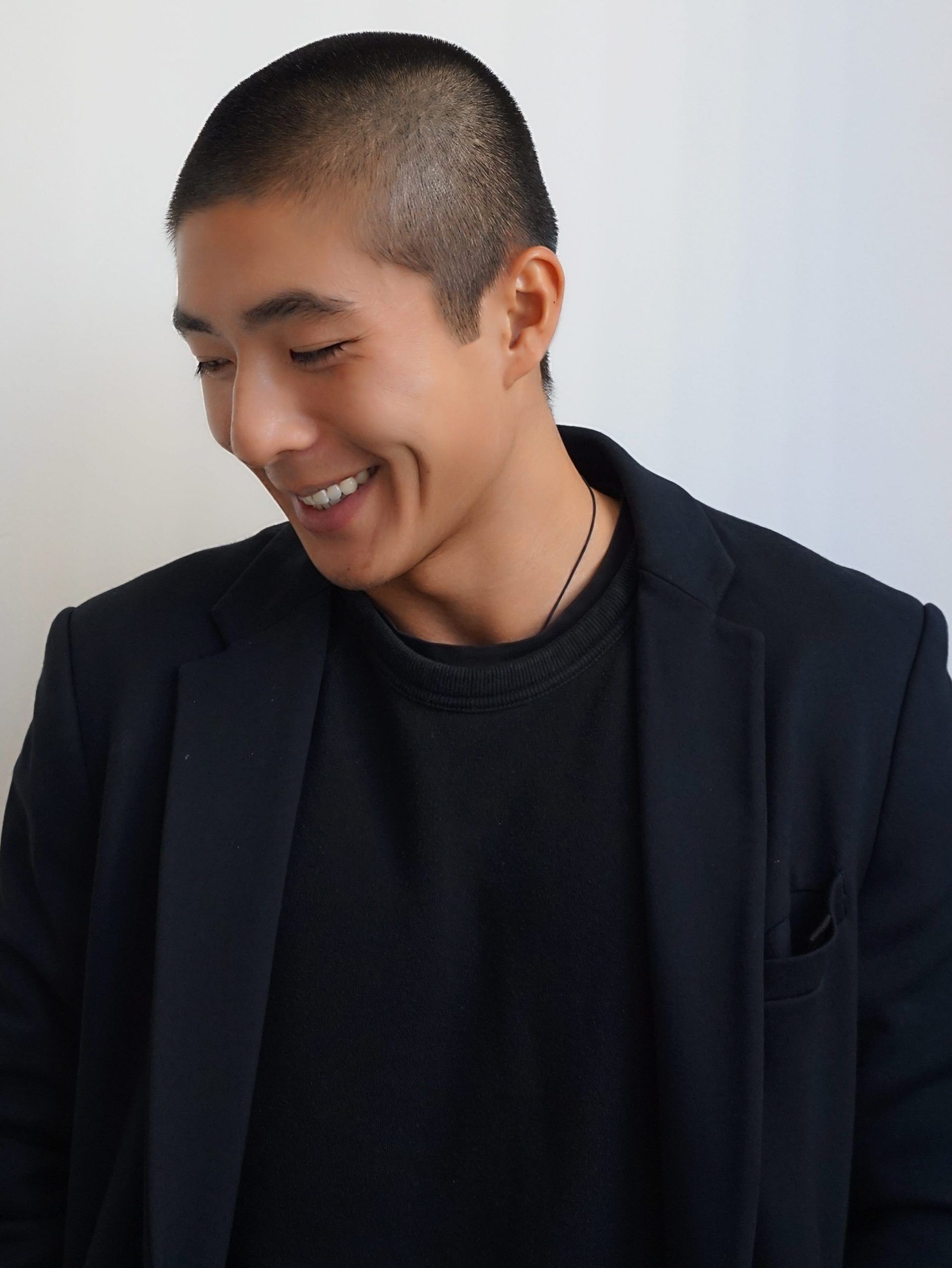 Wear, also based in Hong Kong, is a decentralised membership and experience platform backed by Farfetch and Outlier Ventures that operates two products empowering luxury brands and Web3 projects. "Our ecosystem allows our brand partners to easily create engagement campaigns, launch 'phygital' (blending digital and real-life) rewards, token-gate and receive real-time data on campaign results to easily tap into thousands of different NFT communities in a more fine-grained, ultra-personalised and risk-free way," says founder, Nick Lau. The company, which has worked with Vogue Hong Kong and Canadian-Korean artist Krista Kim, will launch its decentralised membership app W+ in early 2023 to provide a simple, frictionless interface for regular Web2 users or verified NFT project holders to access products, experiences and contest from its brand partners. Its WEARhouse is an immersive microverse to help brands, artists and collectors connect in a shared virtual world.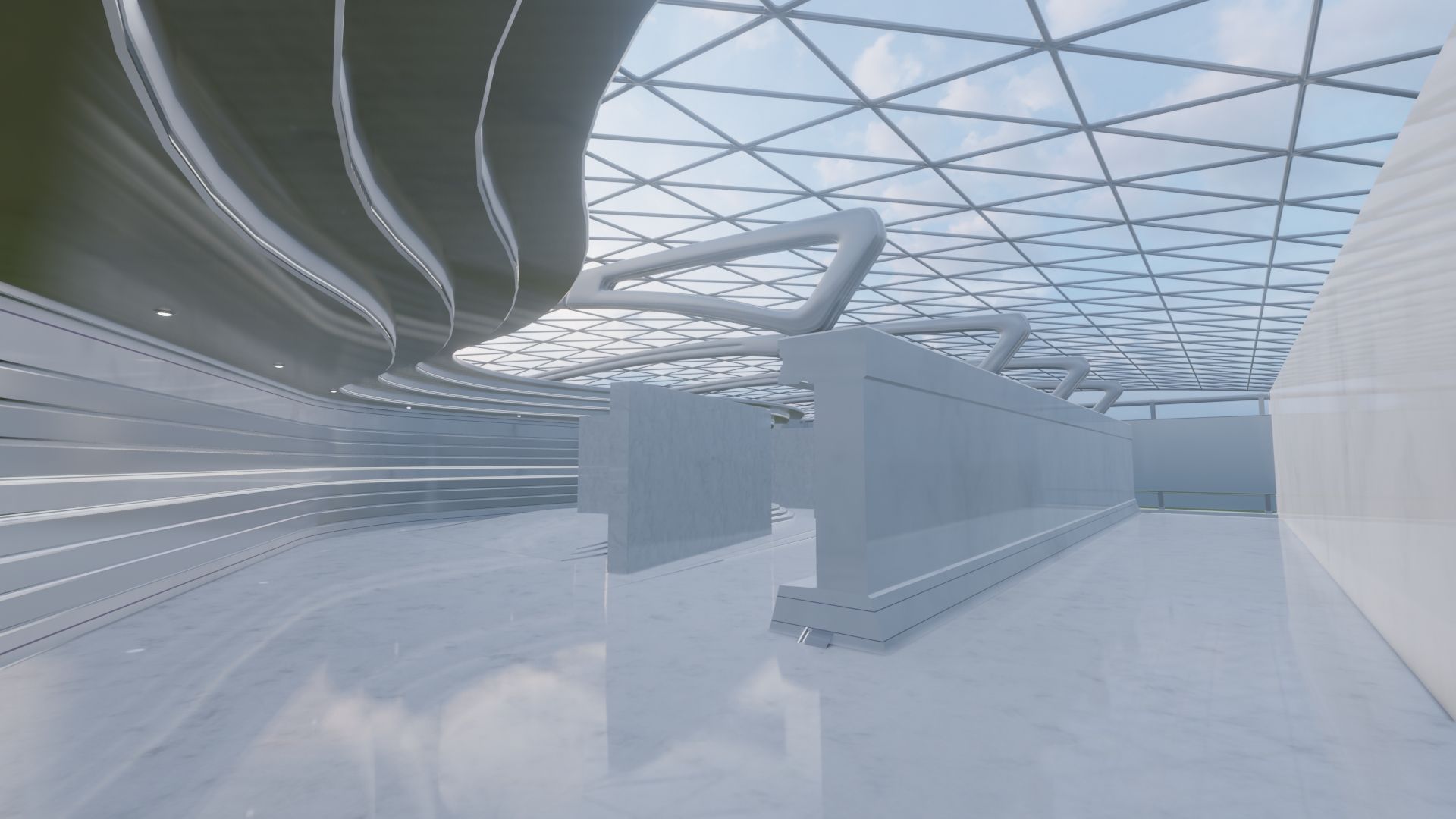 Asian fashion designers are showing an interest amid the success of international fashion houses like Prada and Gucci in the metaverse. At the recent Digital Art Fair Xperience in Hong Kong, which featured prominent artists including Damien Hirst and the NFT record-breaking Beeple, comes the event's "Digital Artist of the Year", Jacky Tsai. The Chinese contemporary pop artist and fashion designer, who has collaborated with Shanghai Tang, released notable works including its "China Floral Skull" NFT piece which sold for US$302,400 at a Sotheby's auction.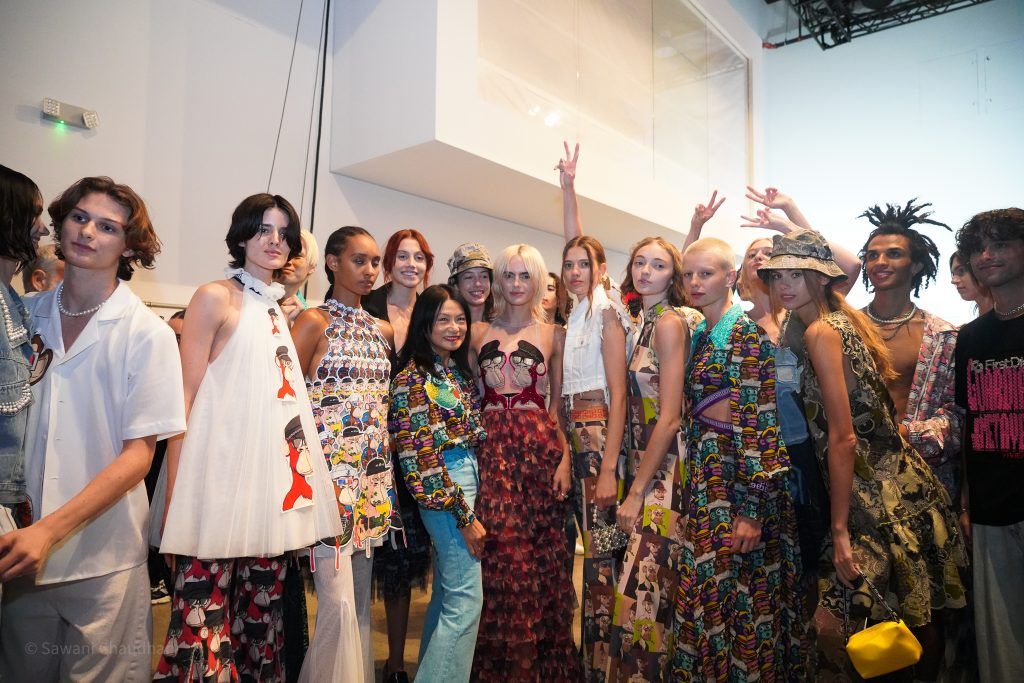 For Vivienne Tam's Metaverse, Past, Present, and Future SS23 show at New York Fashion Week, the designer aimed to blur the lines between the digital and real-life world by sewing some of the most iconic avatars of blue chip NFT collections like Bored Apes and Cyberkongz onto unisex garments draped over models.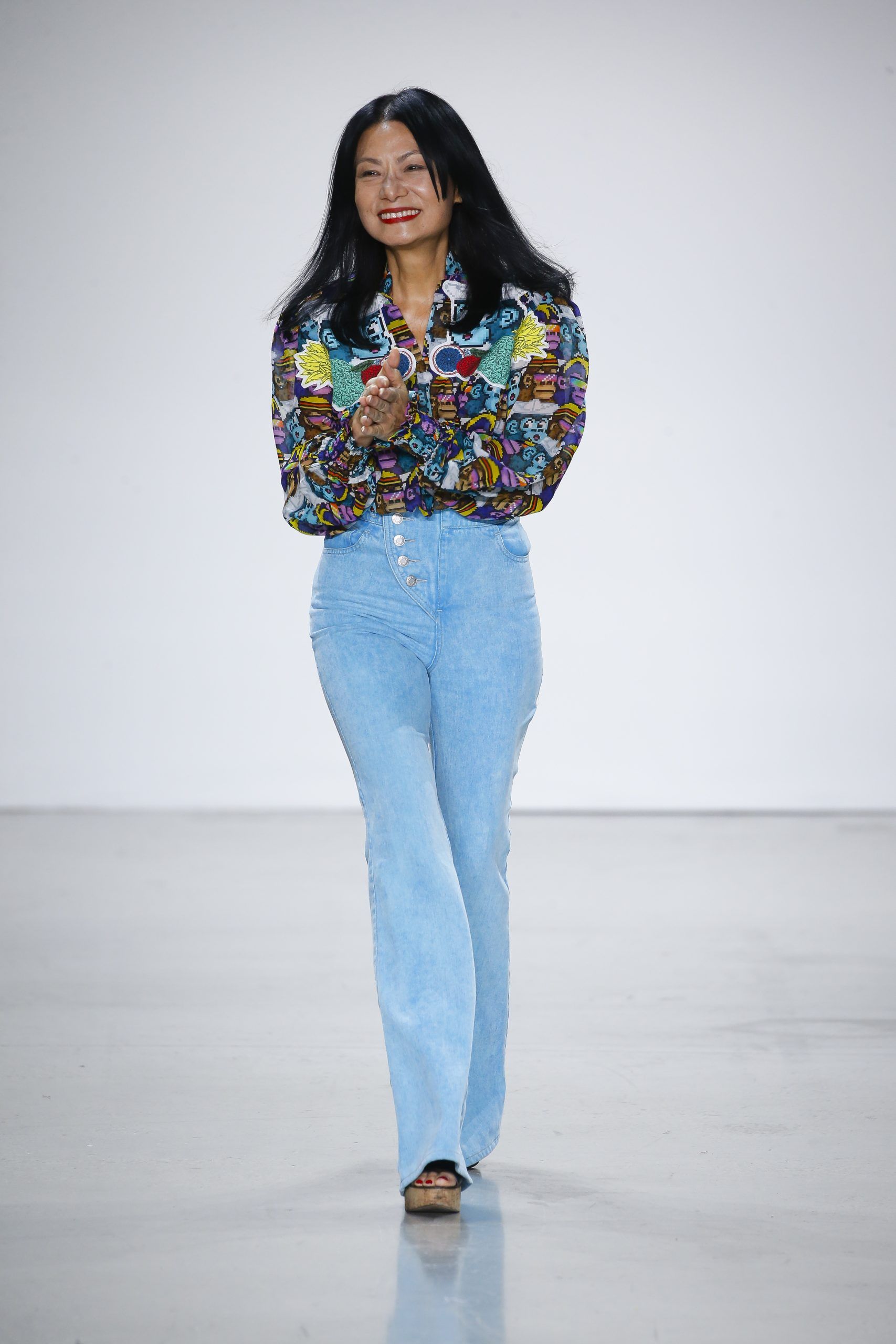 The collection was created in unison with a massive digital IRL landscape created by Scapes, presented on the runway. Tam worked with the Asian crypto exchange platform First Digital Trust which aims to power the digital asset industry and service fintech innovators. "I wanted the creators of these NFTs and even those unfamiliar with NFTs to be excited and to think, 'Wow, they're alive!' That brings me joy," Tam notes in her official press release.
Taiwanese-Canadian fashion designer Jason Wu also joins the NFT bandwagon. In July, the brand partnered with digital fashion maker DRESSX to launch its "The Dream" digital dress replica of former first lady Michelle Obama's piece at the 2009 Presidential Inaugural Ball.
In China, Shanghai Tang held a metaverse fashion show with digital human models on a virtual fashion runway in September.
But there's still room for improvement especially to capture a wider audience. "Once brands figure out a stronger business model, the concept will take off further," says Ashley Dudarenok, China-based founder of Alarice and ChoZan, "So far in Asia and the rest of the world, NFTs are used mostly for buzz and eyeballs, rather than for value add, and here's the main challenge for sustainable development."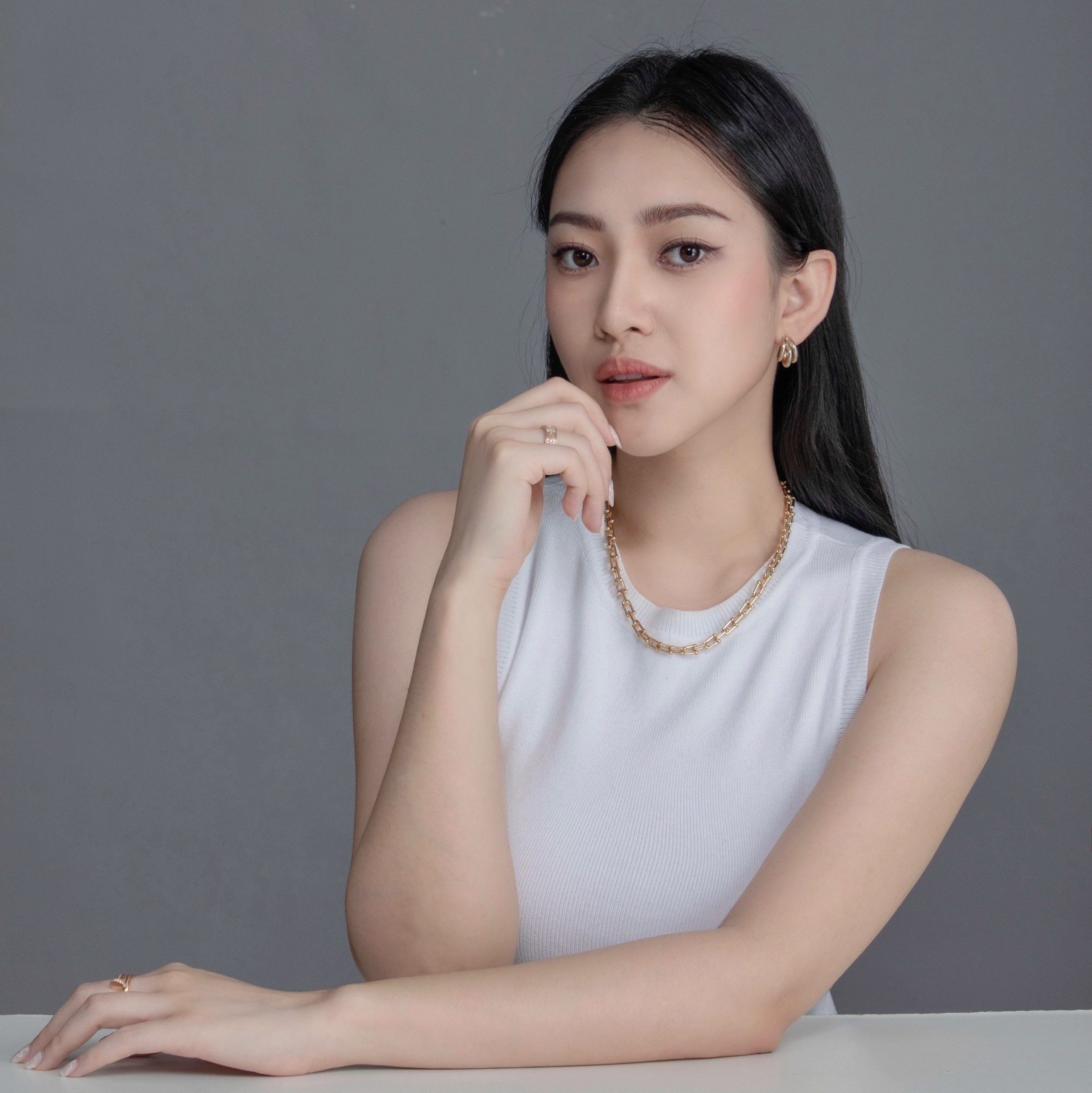 While some Asian brands are quick to join the metaverse, the market remains dominated by western fashion brands. 8SIAN, a brand that aims to represent Asian culture and heritage, strives to educate newcomers on NFTs and bridge the gap between virtual and real-life experiences. It has secured NFT projects with UNIQLO Malaysia. Its 8SIAN Jade Lady partnership with Royal Selangor features a qipao-clad Asian woman and was presented at the Metaverse Fashion Week by Boson Protocol and Decentraland, with its digital Jade Goddess Skin being wearable for avatars. "I am bullish on this space because for the first time ever, we get to combine art/fashion and tech into one and that is only possible through NFTS." Malaysia-based co-founder Nicole Yap tells us.
Opportunities with fashion NFTs
As technology progresses, especially with introductions to virtual reality, people are starting to blur the lines between real life and the digital world. Tools like Web3, NFTs and the metaverse are inevitable, notes Yap, as the next generation continues to spend hours behind screens to communicate, learn and engage with peers. "These are the same type of generation that would be fitted for the technology of cryptocurrencies," she adds.
But what are the current and future possibilities of this new digital realm?
Digital wearables are one, especially for fashion. The concept basically refers to virtual clothing items that a user can "wear" with AR filters or in gaming environments. "Brands such as Gucci and Louis Vuitton have done a great job integrating digital skins into gaming environments, however, this is still early days in terms of interoperability [ability to seamlessly trade NFTs across different blockchain networks] and using these skins across environments," says Nick Lau.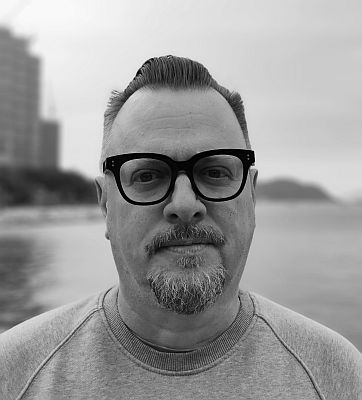 Richard Hobbs, the CEO and founder of Brand New Vision, adds, "for me, fashion only has relevance in the virtual world if you can wear it, otherwise, it's an image or a piece of art". He says that the real value is when you can wear it and flex your style.
Currently, the most popular options for fashion brands include "wearable" augmented reality clothing, virtual stores where shoppers can browse and wander around a 3D digital replica of physical stores, digital twins which mirrors physical and NFT creations and metaverse fashion which allows customers to "wear" brands' digital fashion in the metaverse world. Live-streamed fashion shows were also a popular tool for brands during the Covid-19 pandemic.
The appeal, and setbacks
As a new concept, the emergence of NFTs has seen mixed feedback, with many people still unsure as to what it is or how to get involved. To reach mass adoption, Yap notes, we need more education, regulations and infrastructure, saying, "With guidelines of strict regulation, it will help to differentiate between cryptocurrency and NFTs, which encompasses a thriving culture of creative collaboration, transparency and shared ownership."
The main advantages of NFTs for luxury fashion brands include the mass reach achieved through digital platforms, the appeal of scarcity and exclusivity and giving users the ability to prove the authenticity of the goods they purchase.
Being digital means it's also more sharable which can trigger participants to recommend products they like to their friends even more quickly. This way, Dudarenok says "NFT can also connect fashion brands, KOLs, consumers and NFT collectors, and can bring new forms of value added to fashion brands, such as the addition of exclusive event tickets to watch certificates".
Despite the high potential of metaverse fashion and NFTs, Dudarenok argues that there's little "real value" in the concept and with astronomically high miner costs, it's also considered damaging to the environment. But moving fashion digitally may be more beneficial environmentally than with its current state. "If we can create our fashion style and follow trends digitally while buying far less fast fashion we can all do a bit towards reducing the damage to the planet," says Hobbs.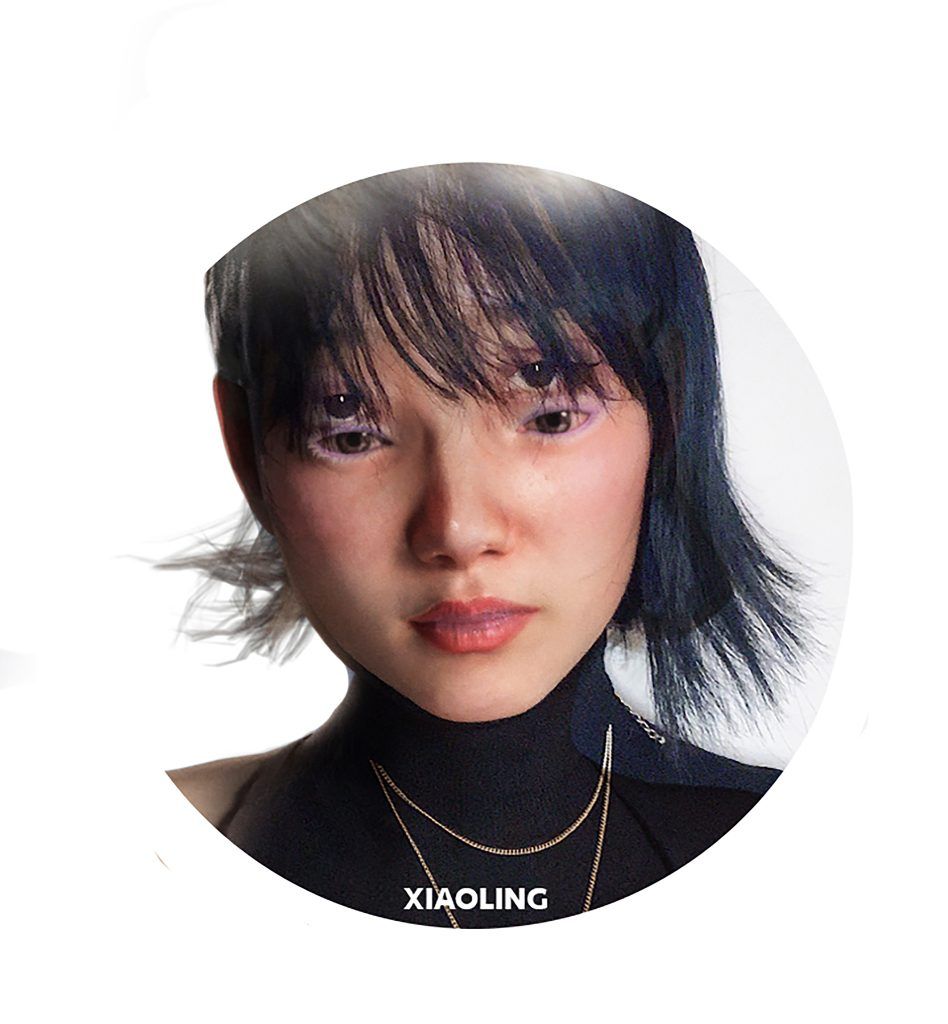 What's more, adds, Lau, launching a branded NFT collection is a long-term commitment and brands take on a lot of reputation risks, with price volatility negatively affecting the brand image. With the FTX scandal rocking the crypto world in November, some industry followers have wondered whether this affects NFT trading. Dudarenok states that the negative impact is inevitable in the short term, but could help promote improvement and development of the entire industry supervision in the long term. "This is still a fledgling industry, and it is important to have better regulations, such as how to protect consumers and prevent the implementation of fraudulent schemes, as well as exchanges that can promote market growth and technological innovation," adds Xiaoling Jin, founder of E-Ternity, a digital fashion platform that trades artists' and designers' virtual garments and NFTs.
"As NFTs become more popular with brands and are the next hot topic, it has become an engagement strategy for brands as well, so I believe the tech is here to stay," says Yap.
How does China's metaverse compare to other nations?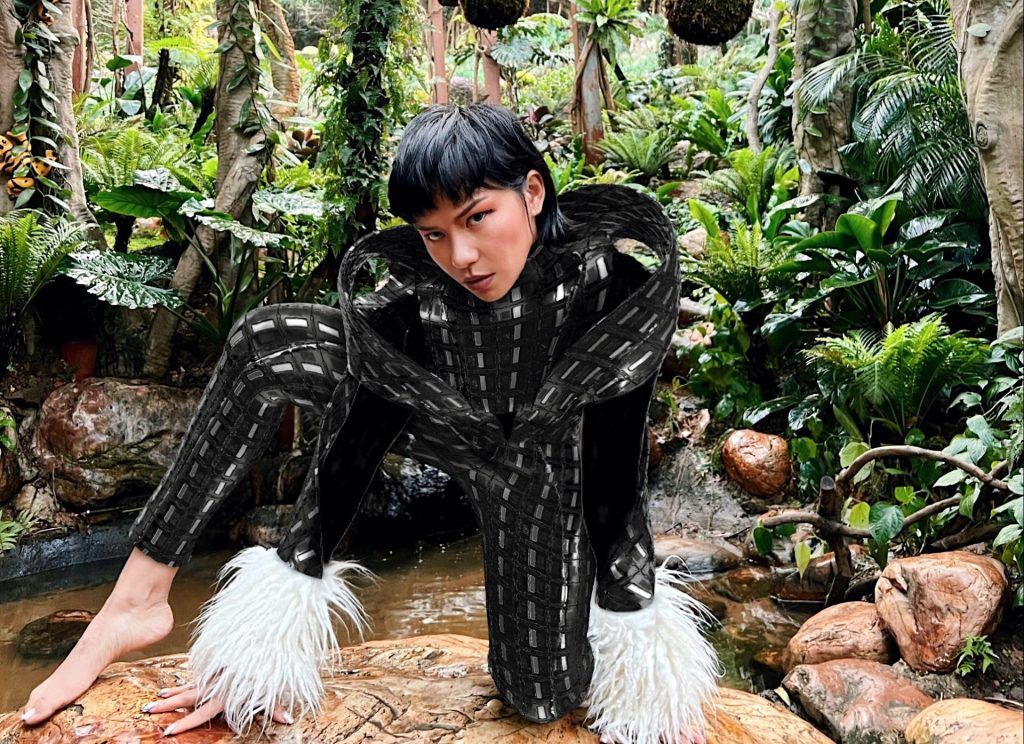 China's NFT marketplace is different from the west's, as Yanie Yanson Durocher, founder of POMPOM Creative, explains to us that NFTs cannot be sold or traded in the nation and act more as ownership rights for digital assets and IPs. Durocher's Shanghai-based company strategically leads international retailers to enter the China market and has a sister branch, SANPOM, which focuses on digital clothing and phygital runway shows as well as Web3 environments. "Given the rising tide of the popularity of the Metaverse paired with a technologically advanced and digitally hyperconnected nation such as China, Web3 has officially become a key topic for the Chinese government who has injected over US$1.5 billion in Shanghai alone for Web3," she says.
Tech giants like Tencent, Baidu and Alibaba have already invested in software and hardware setup preparing for this with plans to launch new digital experiences in the fields of music, gaming, VR and luxury fashion NFTs. "The ability to also have ownership rights and being able to eventually transfer skins from one game/platform to another will be of huge value," she notes. Durocher's brand recently created a phygital collection powered by KORNIT Digital x Amorphous Studios to reverse engineer the operation by creating and testing the digital sample first and then creating the physical item after to create a Digital Twin. "This digital twin may become a digital skin in the future to use on different platforms, on yourself or applied to your avatar."
Chinese fashion designers like Li Ning have partnered with NFT provider Bored Ape Yacht Club to launch a series of NFT-based products, while ANNAKIKI used metaverse at Milan Fashion Week. China's e-commerce platform Tmall launched its "Double 11 Metaverse Art Exhibition" on its mobile app recently.