Increasing sustainability awareness, affordability, accessibility and uniqueness of vintage items are propelling shoppers to buy second-hand luxury goods in droves – but how does the trend fare in Asia?
On February 9, Hong Kong billionaire tycoon Joseph Lau sold dozens of luxury handbags at an online auction held by Sotheby's in a record deal of US$3.2 million. Most of the collection, which totalled 77 luxury handbags, were Hermès designs collected by the real estate mogul over the years. This historic event was marked by Sotheby's as the largest single-owner handbag sale in Asia.
Clearly, the second-hand luxury market is booming in Asia right now in this unprecedented shift in the way modern consumers shop.
This burgeoning luxury market has skyrocketed in recent years, especially during the Covid-19 pandemic, as consumers look to more sustainable, meaningful buying decisions that they can use and love in the long run. This also gives room for plenty of business opportunities for third-party vendors and some luxury brands ready to test the waters in what's traditionally a wasteful industry.
A growing demand driven by sustainability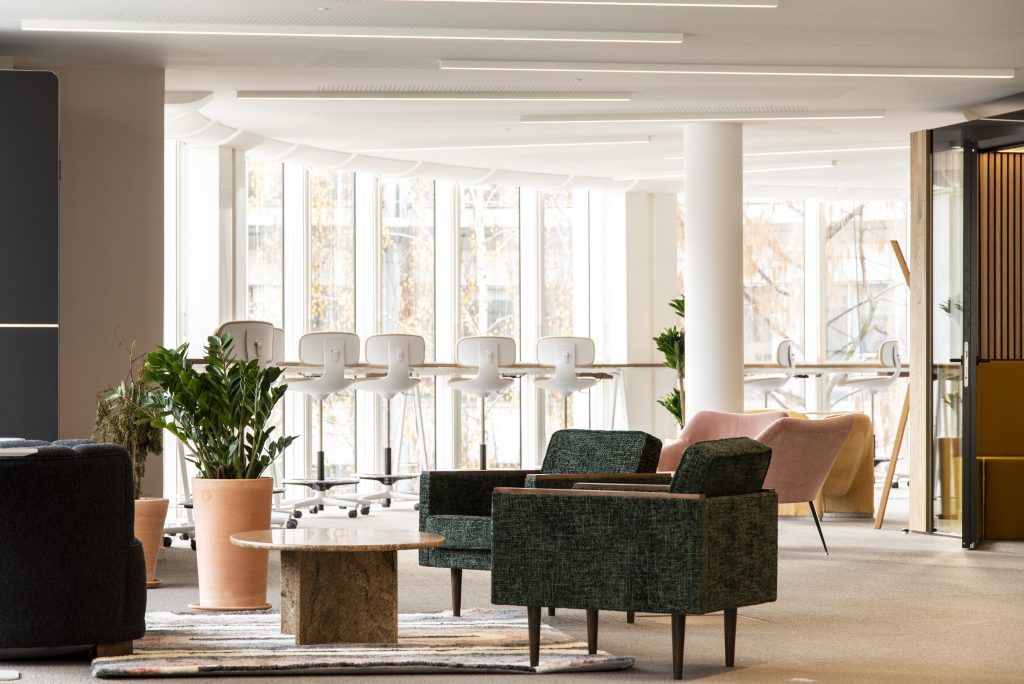 According to a 2022 BCG x Vestiaire Collective report, the global second-hand fashion and luxury market is estimated to be worth US$100 to US$120 billion, nearly triple what it was worth three years ago. Narrowing it down to Asia, an iMarc Group report indicated that the Asia Pacific second-hand luxury market goods market size reached US$7.2 billion alone in 2022 and is expected to rise to US$12.5 billion by 2028, showing a growth of 9.75 per cent during 2023-2028. In Farfetch's 2022 Conscious Luxury Trends report, South Korea showed the biggest increase in pre-owned spend per item at 116 per cent, while China is expected to grow to US$30 billion in 2025, as per iResearch.
Asia grew three times faster in 2022 than its previous pace, per a report by ThredUp.
Whilst the concept of sustainability and second-hand fashion in the APAC region is still in its early stages compared to its Western counterparts, it is becoming increasingly popular in the region's fashion industry. In Asia, there's an age-old belief that wearing second-hand clothes can bring bad luck or hold a negative stigma, depending on their previous owner.
Yet this preconception is slowly disappearing as youngsters put environmental concerns first over superstition. "Buying preowned is now more about finding great style and unique pieces which has created a new sense of desirability," says Sarah Fung, the founder and CEO of Hula, a consignment space that gives new life to pre-owned items at a more affordable price. As users become more aware of the devastating effects of fast fashion, from the way its produced and the use of chemicals to the water it depletes, more consumers are turning away from buying new clothes all the time. According to UNECE, the fashion industry accounts for 10 per cent of humanity's carbon emissions, plus 85 per cent of all textiles are dumped every year.
This growing concern for environmental-driven consumer habits mixed with factors including affordability and uniqueness of second-hand goods make up the expanding pre-loved market.
Fragmentation
The Asian second-hand market is fragmented due to several factors, including differences in language, culture and regulatory environments across different countries and regions in Asia. Currently, a small handful of platforms are taking advantage of this opportunity in what's still considered a niche market.
Auctions however have seen a resurgence and are becoming increasingly popular among youngsters like never before. Besides its sustainability appeal, the resale market boom can also be attributed to a product's attractive return on investment. Luxury watches, handbags and jewellery are leading this drive.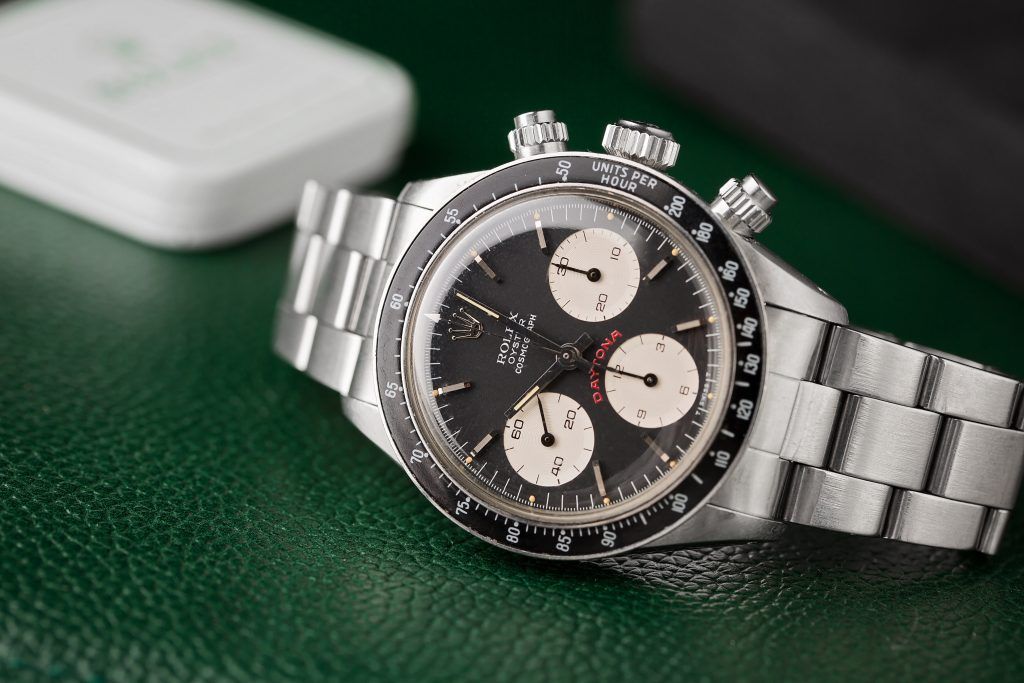 In cases like Rolex, Bob's Watches' founder and CEO Paul Altieri says that demand has exceeded its supply in the last five years globally. Altieri's company launched over two decades ago and is one of the biggest watch reselling websites in the US. Rolex watches have outpaced stocks, bonds, real estate and gold over the past 10 years and are today recognised as a strong investment thanks to its brand recognition, durability, limited supply and resale value, he adds. Asia is also picking up its pace in watch collecting. "There are now rapidly growing watch group enthusiasts in Japan, Malaysia, Thailand and more that actively pursue building their vintage Rolex collections," says Altieri.
Baptiste Le Gal, chief revenue officer at Vestiaire Collective, a leading platform founded in 2009 that buys and sells pre-loved fashion, says that handbags are also considered key investment pieces, especially the classic designs that have transcended through generations. The platform's most popular handbag brands in APAC include Louis Vuitton, Gucci, Hermès, Celine and Dior. The exclusive and rare Hermès Birkin bag is famous for its extortionate resell price which can go up to over half a million.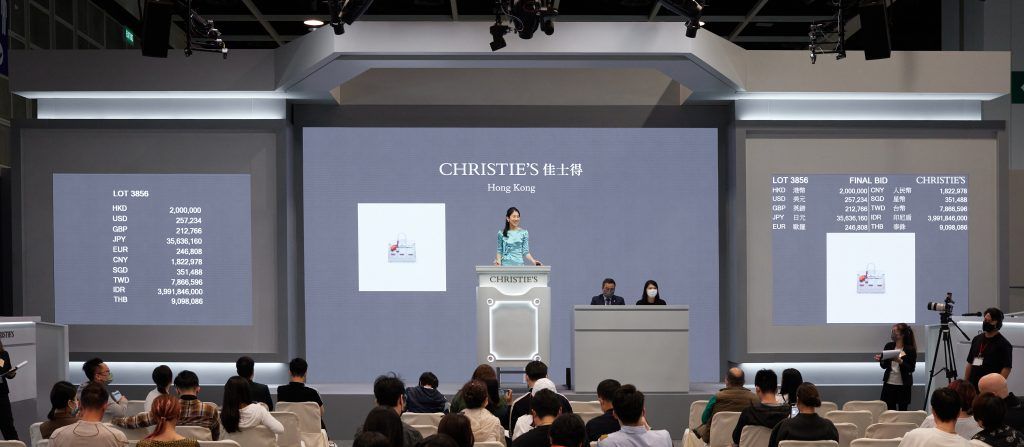 Attending auctions are also a way to obtain investment pieces. Fashion and luxury collectors in Asia have purchased items at auction for many years, and their popularity has grown exponentially. Christie's, which launched its handbags and accessories category in Asia a decade ago, saw its highest annual sale total for the secondary handbag and accessories market in Asia last year at US$18 million. "The secondary market offers buyers the opportunity to purchase something unique, including rare and archival pieces, as well as styles from past seasons that are no longer available in stores, and this is very exciting for collectors," says Winsy Tsang, head of handbags and accessories at Christie's Asia Pacific. "Furthermore, the rise of social media, with its constant flow of aspirational handbag content shared by major fashion houses, celebrities and influencers has undoubtedly enticed a younger generation of millennial buyers to the category at Christie's," she adds.
Reselling celebrity memorabilia is also a popular attraction at auctions, as many of these items can hold nostalgic appeal or historical significance. Meanwhile, collections like Rosamund Kwan's jewellery pieces which went up for auction at Christie's Hong Kong in November, can be considered an investment for their exquisite, long-term durability. On February 15, André Leon Talley, the renowned late American fashion journalist and editor-at-large at Vogue, had his items auctioned at Christie's in New York. "The pieces coming to auction are rare, special and desirable on their own, but coupled with the unique provenance of being part of Talley's collection, their value is significantly increased," says Rachel Koffsky, international head of department, handbags and accessories, at Christie's, indicating a strong demand for second-hand celebrity-owned goods.
How is China embracing pre-loved fashion?
Despite being the world's biggest fashion consumer, China's pre-owned luxury market still falls behind other nations due to fears of counterfeit items and the elite social status associated with buying new goods. But that's slowly changing, as seen in reports last year showing a rise in sales for second-hand luxury goods marketplace ZZER in Shanghai during the Covid-19 pandemic lockdowns, per Reuters. The platform saw its members shoot up to 12 million, soaring up 40 per cent from the year before. According to consultancy iResearch in late 2021, China's second-hand luxury market is estimated to grow to US$30 billion in 2025, up from US$8 billion in 2020. "The trend is mainly driven by young millennials and GenZ who emphasise sustainability and the cost-effectiveness of the purchased goods," says Charlene Ree, founder and CEO of EternityX Marketing Technology Limited, an AI marketing technology platform that empowers marketers to effectively connect and convert Chinese consumers. Popular resale platforms include ZZER, Feiyu, Ponhu and Plum and social media platforms like WeChat.
Social media plays a huge role in influencing consumer behaviour in China, with many users using it to do research and look for reviews on products. The same applies to live-streaming. Feiyu partnered with Douyin in August to establish the China Luxury Exhibition Center in Shanghai. This center provides live streaming studios, authentication services, and a consignment platform for live-streamers to buy and sell pre-owned luxury items. With China's Gen Z and millennial population becoming increasingly environmentally conscious, China's second-hand market has great potential to keep the growth momentum, says Ree. "In the short run, it is still foreseeable that the partnership between luxury brands and external resale platforms in China will continue to grow and become more popular among Chinese audiences."
Fiallo, who's also the creative director of his eponymous eco-futuristic shoewear brand, says that with Asia being a new growing market in the luxury sector, it doesn't have as strong a nostalgic connection with the luxury brand's past or icons as other regions may do. "Luxury in most Asian markets is more of a current, aspirational, and status issue, which is why the pre-loved market is smaller."
Second-hand luxury platforms
With Gen Zs and millennials leading the next generation of consumers, platforms like Vestiaire Collective and The RealReal were quick to pick up on the emerging desire to shop ethically and sustainably. Other popular resale platforms include Taobao's Idle Fish, Carousell and Japan's Brand Off.
Having these digital platforms at one's fingertips makes accessibility easier than ever to find unique items from all over Asia without even having to leave home. Users can find one-of-a-kind pieces with serious sartorial clout that are more eco-friendly, cheaper and longer lasting. "For Gen Z, thrifting isn't just a way to shop, it's a new way of consuming fashion," says Le Gal.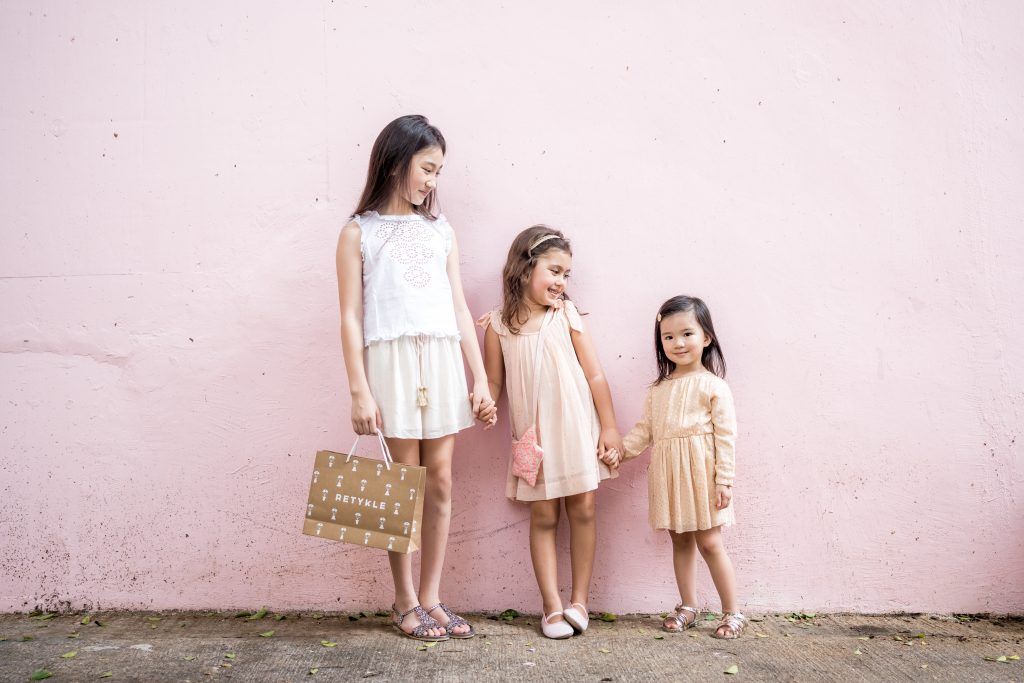 The opportunities in the resale fashion market extend to childrenswear, as demonstrated by Retykle, which aims to recirculate children's fashion, gear and toys. "[There is a] greater acceptance that buying and selling second-hand childrenswear offers a more cost-effective and greener solution," says Retykle's senior business development manager Armelle Liverton.
The digital space has a profound effect on consumer habits, and it's helped remove some stigma around the consumption of second-hands goods. "The evolution of tech has allowed resale platforms to remove the traditional sticking points of trading preloved items, creating a more trusted experience that is as easy and convenient as buying brand new," adds Liverton. Pop culture also plays a part, with Vestiaire Collective noticing an uptick in searches for specific brands the day after Sex and the City spin-off series And Just Like That was released in December 2021. The platform noticed a spike in searches for outfits worn by the characters in its first episode.
Although online platforms are a great way to shop, Hula's Sarah Fung decided to take an omni-channel approach to the buyers' experience. "When we first launched we were only selling online, but realised that many shoppers wanted to see the products physically so they could feel the quality and trust what they were buying," she says. Hula opened Hong Kong's first pre-owned designer warehouse in Hong Kong in 2019, and now has two boutiques in the city.
Meanwhile, luxury e-commerce platforms like Mytheresa have also joined hands with Vestaire Collective to offer resale services to Mytheresa's high-end luxury customers. The partnership, which launched in Europe in June 2021, expanded its reach to the US after a year of success with its initial market. "Our main focus with this partnership was to respond to our customer's needs while at the same time fulfilling our ESG commitment to drive circularity within the industry," says Michael Kliger, CEO of Mytheresa. Mytheresa's high-end customers are invited to list their items on Vestiaire Collective, and after the item has undergone quality and authentication checks, the customer receives an immediate payment in the form of Mytheresa store credit. "We can also clearly see the positive spending impact of the additional funds that our customers can generate through simply reselling items to Vestiaire Collective." The partnership is yet to reach Asia.
Kliger, however, doesn't believe the trend of buying luxury products online is purely generational. It is "driven by the personal lifestyle," he says, adding that similarly, this applies to the appeal of second-hand goods.
Luxury brands join in
According to an interview with WWD in 2021, LVMH's Antoine Arnault said that the world's biggest luxury conglomerate would "stay away from that secondhand market". The announcement came after its competitor Kering, which runs brands like Gucci, Saint Laurent and Bottega Veneta, revealed its US$216 million investment in Vestiaire Collective in an effort to drive change for a more sustainable industry, stated the official press release. LVMH's Arnault said that its products are "very long-lasting" and provide products that customers should "never throw away".
Whilst LVMH steers clear of the second-hand market, Kering's deal with Vestiaire Collective was met with positive feedback. The luxury giant itself saw many of its brands experiment in the second-hand luxury market space for the first time. Balenciaga partnered with Reflaunt to sell old Balenciaga clothing and accessories in September 2022. Gucci worked with The RealReal to launch a dedicated e-commerce website for second-hand Gucci wear in October 2020. Alexander McQueen debuted into the second-hand luxury market as part of Vestiaire Collective's "Brand Approved" programme in February 2021, giving customers an extra tick of approval in authenticity. In terms of Asian designers, Jimmy Choo, founded by the eponymous Malaysian-Chinese designer, also worked with luxury consignment retailer The RealReal in October 2022.
Luxury brands like Oscar de la Renta, meanwhile, launched their own platform, Encore, to keep full control of their products in the second-hand luxury market.
In the luxury watches space, Rolex and Audemars Piguet have launched their own pre-owned programmes. "Directly entering the preowned market for luxury timepieces is a complicated decision for the brands," says Bob's Watches' founder and CEO Paul Altieri, "but I think overall, it's a tremendous validation and endorsement for the pre-owned watch industry."
Hurdles and how to overcome them
Whilst there are plenty of opportunities in the luxury second-hand market space, buyers should exercise caution in buying goods from third-party sellers. Counterfeit items can be one of the biggest challenges for second-hand buyers.
However, reliable platforms like Vestiaire Collective, Retykle and HULA have built trust and a good reputation through their rigorous authentication processes. At Vestiaire Collective, each item sold is digitally authenticated before it goes online. "To us, authentication is a key component of our expertise and through the Vestiaire Academy we continuously train expert authenticators around the world," says Baptiste Le Gal, "It offers a fascinating insight into the history of fashion and the craftsmanship involved in each item's production." Each experts undergoes 750 hours of training to assure an item perfectly matches the brand criteria, he adds.
As the Asian market is fragmented with different languages, cultures and climates, it affects scalability for resale platforms and customisation for specific regions is necessary. "Perhaps a robust high-quality recycling program would allow the supply side to scale enough to provide the variety the vast Asian market would need," says Joleen Soo, the community and engagement lead of Sustainable Finance Initiative, an organisation with the mission to "mobilise private capital for positive impact". "Also, if the luxury brands/groups themselves could facilitate the collection, verification and distribution, that would probably make the largest impact in the luxury resale industry."
As a global platform, Vestiaire Collective also has a price calculator and different language options to enable accessibility and convenience to its users.
Retykle launched its "Buy Now, Sell Later" feature to further propel users' participation in the circular economy. When a customer completes an order from Retykle, the item is added to a virtual closet to "sell later" so customers can come back and select the items they wish to resell from their virtual closet when they're ready. "This creates a virtuous loop with faster processing, pre-authentication and a conceptual blockchain of data for each product," says Liverton, "We believe this will be the future of resale, making it faster and more efficient than ever to continue the loop." It also undergoes a stringent authentication process and if any item is deemed as unfit for resale, it's donated to charitable organisations to keep all clothing in circulation.
However, Felipe Fiallo, a shoe designer who's worked with Ferragamo and designed concepts for Stella McCartney and Adidas, says that some luxury brands are using the "pre-loved concept" to enrich a new market, with just a few brands taking it seriously. "There is a lot of greenwashing under the pre-loved concept, and this is horrifying, [as they are] using nostalgia and sustainability as a new category for business." says Fiallo, who's known for his eco-friendly practices in design.
The future of the circular wardrobe
As McKinsey & Company puts it, the pre-owned luxury industry is here to stay and there are some real, lasting opportunities ahead. With Gen Zs guiding the next generation, many brands are changing their strategies to align with the younger audiences' values and preferences. "They [Gen Zs] covet timeless luxury brands, as do all generations, so they keep demand high," says Milton Pedraza, CEO of Luxury Institute, LLC, a business management consultant for luxury and premium brands. "They appreciate design, quality, craftsmanship and heritage as much as any other generation in new and second-hand pieces. They seek the long-term investment value."
What's more, Hula's Sarah Fung adds, is that the business model is recession-proof. "Consumers can no longer afford to buy designer products at full price, whilst others wish to monetise their wardrobe."
Despite this, the pre-owned space will still remain niche and face barriers to become mainstream. Consumers may still be hesitant to a variety of factors that include consumer perceptions, lack of awareness, limited supply and a lack of trust. To overcome these hurdles, a big player will have to enter the market or work with other big brands to overcome the issue of mistrust by introducing proper labelling.
As the industry continues to grow, however, Gen Zs will pave the way to more environmentally-friendly consumer habits and in turn, push brands to include more pre-owned items in their portfolios.