Call it a wedding or nuptials – the words are stooped with emotions. For some excitement, while others may feel pre-wedding jitters, but it doesn't take away from the fact that the D-day is special in many ways. In the recent past, there has been a growing interest in individuals opting for destination weddings. Visualise the exchange of vows amidst the stunning setting of Bali's breath-taking scenery. From dazzling clifftop chapels to enchanted jungle hideaways to the shimmering summer sea in Koh Samui to the infinite landscape in Tuscany, weddings are travelling far and wide to make the D-day one for the books.
Other than the usual Jaipur, Udaipur, Turkey, Bahrain, Oman, Qatar Muscat and royal Rajasthani destinations, Southeast Asia is an emerging player in the ever-evolving market; especially Thailand that offers a variety of alluring venues like Bangkok, Koh Samui, Phuket and Hua Hin. But why you might ask, as per Michelle Ng, AVP, Head of Consumer Insights, Banyan Tree Group there are several compelling reasons why SEA has become a preferred destination for weddings. First, the region offers a stunning backdrop of natural beauty, from pristine beaches to lush jungles. Additionally, the hospitality industry in SEA has consistently raised the bar in terms of service quality and personalisation, making it attractive to discerning couples seeking a unique experience. And lastly, the relative affordability compared to some other luxury destinations is a significant factor in SEA's popularity for destination weddings. Pointing out an interesting fact, Marion Walsh Hedouin, VP Public Relations & Communications, Minor Hotels says "Couples from all over the world are increasingly choosing to get married in Asia due to the rapidly escalating costs in their home country."
There is pent-up demand for a lot of consumer experiences right now and probably none more so than weddings. The grandeur, flamboyance and festivities of Indian weddings are comparable to no other In the world. And that also means lucrative business for the travel and hospitality industry. With the unapologetic love for the extravagance that comes along with planning a wedding, many luxury resorts across Southeast Asia are competing to secure a top spot. Luxury players are re-thinking their marketing strategies and introducing new wedding-related services. Be it in the form of venues, catering or décor; hotels and resorts are adapting to the newer demands for weddings and also aiming to create unique wedding experiences that may not be possible in the midst of the hustle-bustle in cities. "We are noticing the increasing popularity of destination weddings, as couples are looking for unique and memorable experiences. This has become even more relevant with social media's increasing popularity," added Marion.
The Rise of Indian Weddings In Southeast Asia
The Indian wedding is what dreams are made of. In India, the wedding industry is worth a whopping $50 billion, and it's not uncommon for wealthy families to spend jaw-dropping amounts of money on weddings. Catching on the rising trends, hotels across Southeast Asia were quick to jump on the bandwagon and offer an array of services. If reports were to be believed it is said that business tycoon Mukesh Ambani spent $100 million on his daughter's wedding, with celebrities like Beyoncé, Shah Rukh Khan gracing the event.
As per the most recent statistic, Indian families are known to spend as much as $800,000 on destination weddings at five-star hotels and resorts across Southeast Asia. Giving an insight into the expense structure, Michelle shared "In Southeast Asia, destination weddings often involve significant expenditures, primarily allocated to accommodations and event spaces. Couples and their families typically place a premium on providing their guests with a luxurious and memorable experience. It's important to recognise that while accommodation and event spaces tend to be the most substantial expenses." But Marion acknowledges individuals' love for food especially at weddings, "Food is a significant part of any wedding, and in Southeast Asia, there is a wide variety of delicious cuisine to choose from. Couples often invest in elaborate menus and catering services to ensure their guests have a memorable dining experience." And frankly, we couldn't agree more! Because what better than a delectable range of local and global culinary offerings?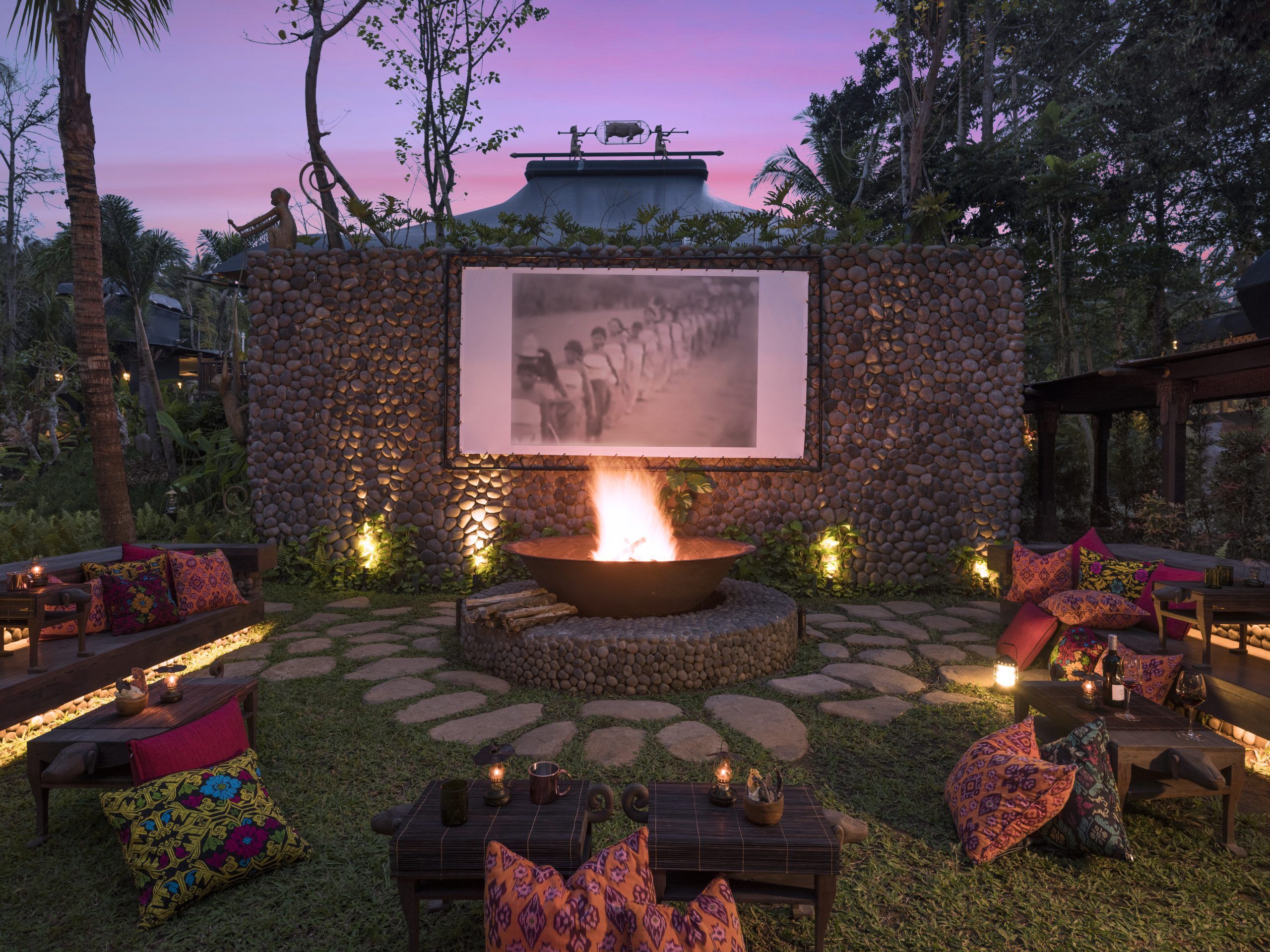 For tourism and hospitality sectors worldwide, these weddings are proving to be lucrative businesses because of their multi-day festivities combined with the pent-up urge to splurge post-lockdown. "We've seen the demand for intimate and private weddings increase post-pandemic. This year's numbers show the healthiest production from the wedding market since Capella Ubud opened in 2018," said Jade Woon, VP of Sales, Capella Hotel Group, and Brooke Hall, Director of Sales & Marketing, Capella Ubud. "Considering the pickup of intimate wedding inquiries and to enhance the wedding couple and their guests' experiences towards the beauty of Balinese culture, we offer wedding packages with immersive Balinese experiences, including a water purification ceremony in the Wos River temple, traditional siraman bathing ritual, Balinese flower decorations alongside a five-star tented style resort richly decorated by the architecture and design maestro, Bill Bensley." Hence, weddings are not just limited to traditional cultural norms, but also a celebration of multiple cultural traditions, tying the globe into a whole. While a large percentage of footfall for weddings in Bali comes from Australia, Indians too are shifting their gaze to this pristine locale.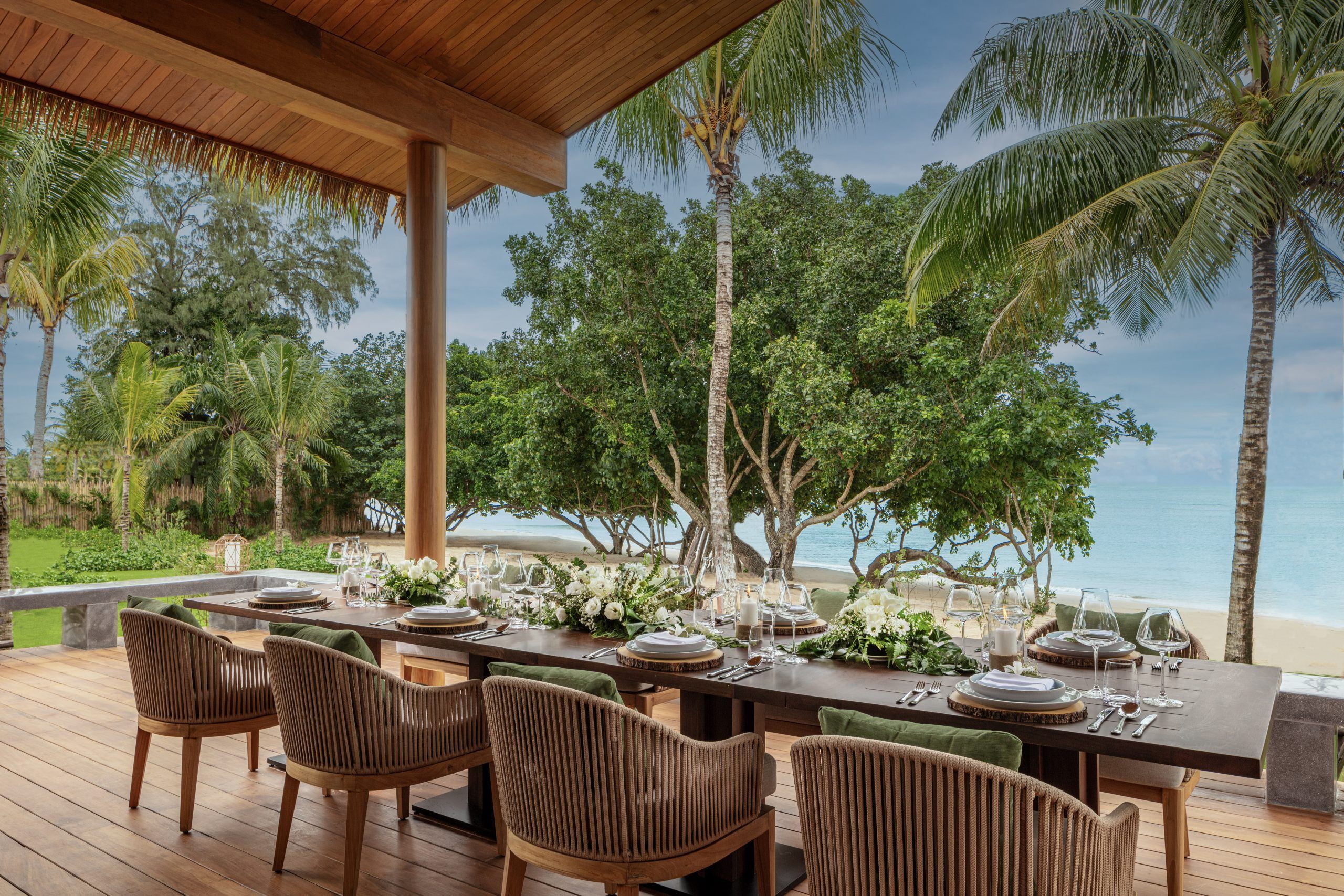 Sighting another example, Marion shares "At Anantara Golden Triangle, in northern Thailand, guests are accompanied by an elephant and long drum procession. The couple can exchange vows on a hilltop and dance through the night on a terrace overlooking the mountain peaks of three countries. At Anantara Tangalle in Sri Lanka, the wedding couple can enjoy breathtaking views across the horizon from a beautiful cliffside setting. Guests can be seated indoors or out for dining and dancing, stretching all the way to the beach."
Today many hotels and resorts in Southeast Asia are competing for these lucrative Indian weddings to overcome the financial setback post-pandemic. Catering to this growing need, resorts are leaving no stone unturned to attract the business of wealthy couples to make up for the deficits. One reason high-end Indian weddings can be so lucrative is because they're often not single-day events, rather they are held over a couple of days with extravagant décor – in the form of hand-decorated mandaps or altars – delicious menus featuring global cuisines and the best liquor. And the additional request for fireworks that create a festive aura ,are worth mentioning too. Speaking on the growing trend globally, Michelle says, "Weddings have undoubtedly played a significant role in boosting business and profitability. While Indian weddings, often known for their grandeur and opulence, do make up a substantial portion of our wedding business, we have observed a diversification in clientele from the US, UK and Australia which shows demand for overseas wedding destinations."
Some of the popular choices for weddings in Southeast Asia include Oberoi Group's luxury properties in Rajasthan, JW Marriott Phuket, Capella hotels, St. Regis, and even the Ritz-Carlton.
Destination Weddings In Southeast Asia
"Destination weddings in Southeast Asia have been on the rise in recent years, thanks to the region's stunning beaches, exotic cultures, and affordable prices. This has contributed significantly to the business of luxury hotel chains in Southeast Asia," said Marion. Southeast Asian destination weddings, one of today's fastest-growing and most lucrative travel segments, are drawing increasing interest from resort hotels and travel advisors alike. As destination weddings become more popular among high-net-worth couples, many couples are looking to places like Thailand and Bali for weddings as opposed to other destinations. Phu Quoc, Vietnam too is an emerging location of interest amongst individuals. But what makes these even more desirable is how hoteliers are infusing culture and newer incentives as a part of the services offered.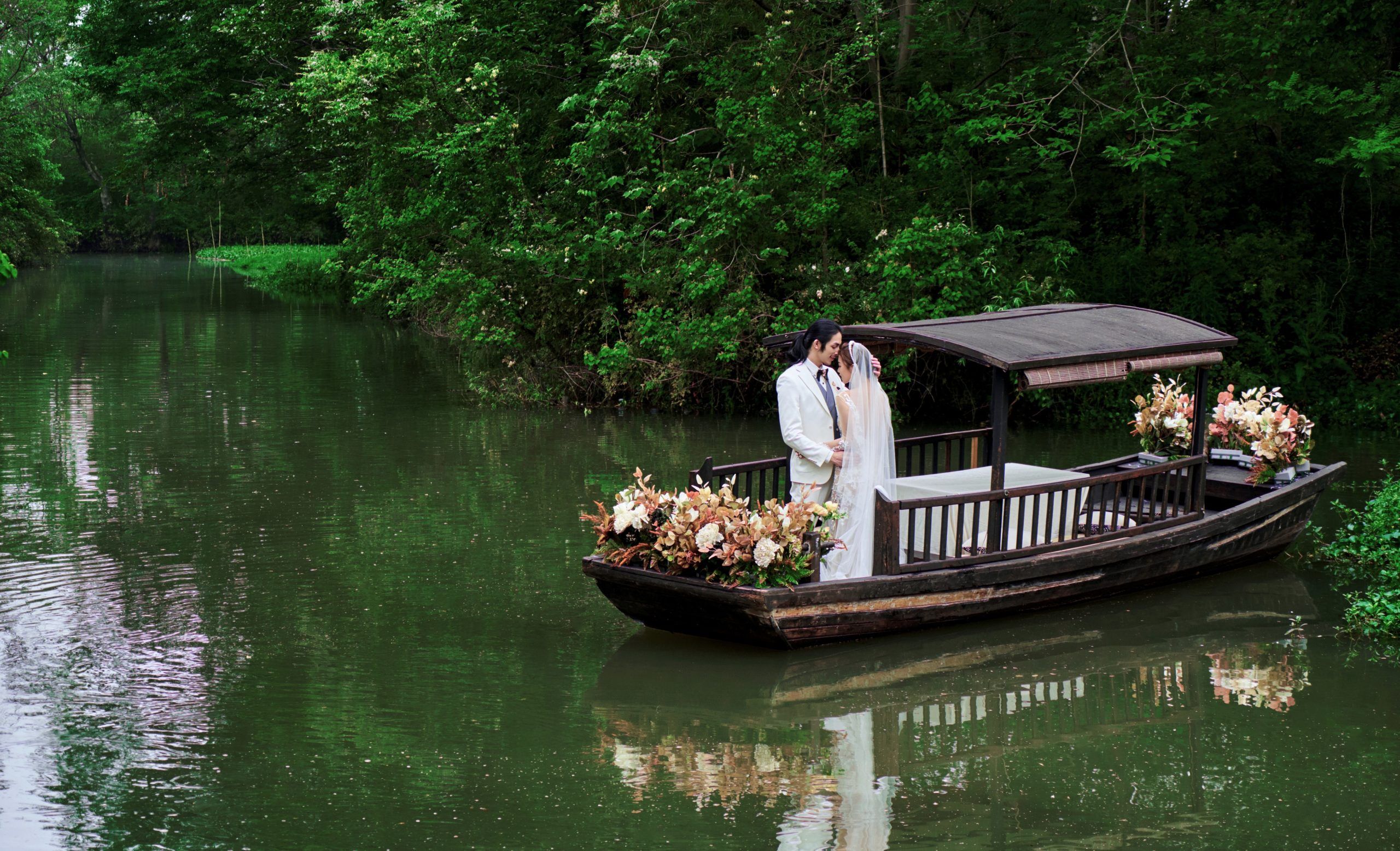 Speaking on some of the newly introduced concepts, Michelle said, "We are dedicated to enhancing the wedding experience for our guests through a program we call Where it Begins," this program transforms weddings into unique occasions that bring together family and friends in storybook locales, seamlessly blending nature exploration, cultural immersion, and gastronomic experiences. As an added incentive, couples who celebrate their weddings with us can also enjoy their next holiday, honeymoon or anniversary trip on us, making their special day even more memorable and rewarding." At Banyan Tree Hangzhou couples can opt to get married on a boat in the middle of the river, at the property in Samui beachside sunset weddings are popular, at Phuket the lagoon nuptials ceremony is a unique offering and at Cabo Marques pristine views of the river from a wedding perched on a hilltop prove to be breathtaking.
But the buck doesn't stop just at luxury hotels and resorts. The tourism boards of Maldives, Vietnam, Thailand and Indonesia too are stepping up their marketing campaign to include big-budget destination weddings that can further give a financial push to the economy.
Investing in wedding services at our hotels has proven to be highly lucrative, Michelle said: "Weddings are not only a source of immediate revenue but also contribute to long-term brand loyalty and positive word-of-mouth referrals. Moreover, weddings often lead to additional bookings, such as honeymoon stays and anniversary celebrations, further enhancing our profitability. The emotional value and lasting memories created during weddings also align with our brand's commitment to creating exceptional experiences for our guests, making it a valuable investment for our group."
For Thailand, wedding revenue is embedded into the tourism revenue for the year. The country expects to hit the $16 to 19 million mark when it comes to revenue from luxury weddings and honeymooners, proving that weddings are a priority. As per an Allied Market Research report, the global wedding services industry was valued at $160.5 billion in 2020 and is projected to reach $414.2 billion by 2030, registering a CAGR of 4.8% from 2021 to 2030.
"As the popularity of destination weddings in Southeast Asia grows, it is also clear that they will continue to be a major contributor to the business and profit of luxury hotel chains in the region" right concludes Marion.