New understandings of luxury experiences are emerging in fine, calibrated hospitality-scape across the regional expanse of South Asia, South East Asia and Asia Pacific
Laidback luxury means different things to different people. For some it means humming quietly midst laidback luxury in relatively unexplored destinations. For many, it means a rarity in their experience, in a soul stirring connect with the natural narrative, wherever they go. For others, it means a keen balance between an intimate discovery of their destination, and a beautiful measure of how transformative their experience has been. While tucking in caviar at 32000 ft above the sea, breakfasting with the manta rays at a personal embankment, or having personalised, monogrammed linen welcoming you in the hotel room may have delighted affluent travellers earlier, the past few years have nourished the growth of laidback luxury. South Asia is experiencing a parabolic growth in laidback luxury wooing the big spenders with uber-luxe wellness groves, dips into heritage, a high-powered knit of tech with intuitive services: all catering to the dynamics of premium tags in time, space, and silence for the elite traveller. The luxury hospitality industry is on its best honeymoon ever in the region.
Plush Rush
The Asia-Pacific hotel market has generated USD 18.4 billion in revenue this year, according to Mordor Intelligence Report. With luxury holiday destinations winning favour with both outbound and inbound travellers in the region, there has been a decided upswing in the roll out of plush properties. The largest project opening in APAC region is Mui Dinh Eco-Resort in Vietnam, with W Hotel slated to expand to Macau in 2023, the Bulgari Hotel Tokyo opening by spring of this year and Four Seasons Hotel Suzhou by winter. Earlier this year, Thailand ushered in Andaz Pattaya Jomtien Beach, a charming coastal retreat, surrounded by floating markets, quaint fishing villages, and the picturesque Buddha mountain; Indonesia brought in Cap Karoso with its beautiful biological farm on the shores of the coral reef, together with the oceanfront sanctuary at the prized Innit Lombok; Nepal plays home now to the luxe Shinta Mani Mustang- A Bensley Collection, cupped by monasteries, caves and the Tibetan plateau; and suave versions in Singapore EDITION and Tokyo EDITION Ginza, merit chic urban mentions…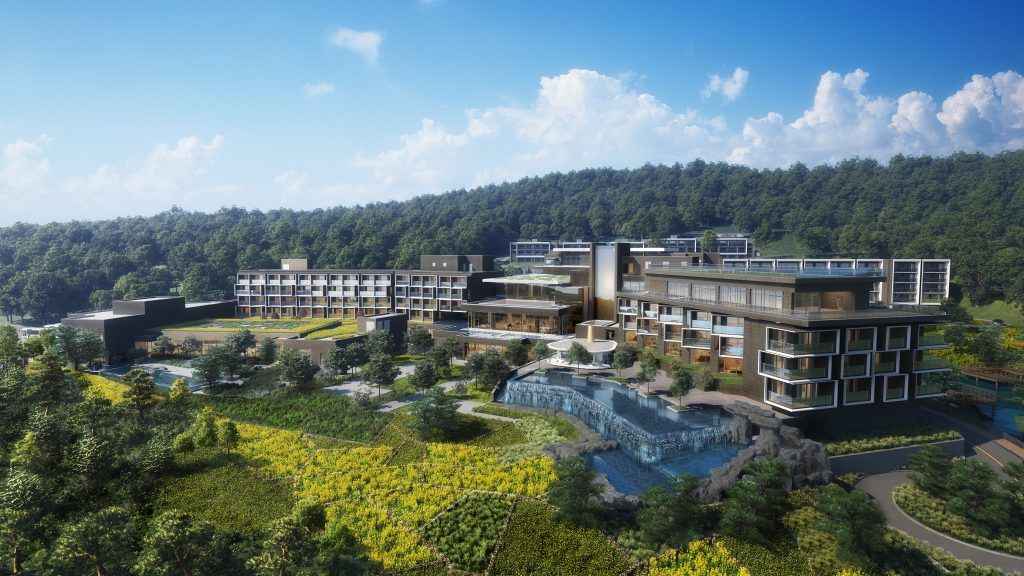 Marriott International is targeting to open 12 luxury properties in Asia Pacific in 2023, from Singapore to emerging destinations in Jeju with JW Marriott, and Jiuzhaigou with Rissai Valley - a Ritz-Carlton Reserve in China. For Bart Buiring, Chief Sales and Marketing Officer, Asia Pacific, Marriott International Inc., laidback luxury finds its genesis in the basics of luxury. "Call it keen attention to detail, personalization and the ability to create meaningful memories," he says, with the brand fusing elegant luxury with local heritage, playing the natural narrator of locations it embraces, across the region. "Every location provides a rich source of inspiration," explains Bart. "At JW Marriott Jeju Resort & Spa, legendary designer Bill Bensley was inspired by the raw natural beauty and volcanic island landscape; local farming and fishing traditions in a harmonious landscape of nature and architecture: the Jeju Island farm comes complete with low lava stone walls. At Rissai Valley, a Ritz-Carlton Reserve in Jiuzhaigou, the majestic setting of the Tibetan plateau surrounded by mountains, waterfalls, and iridescent lakes makes the design pay homage to local Tibetan heritage using traditional building forms, locally sourced materials, angular shaped villas that mimic the surrounding peaks. Emerging tastes and aspirations of travellers are threaded together by authentic, personalized, thoughtful and uniquely meaningful experiences. We believe that luxury travel will be defined by its ability to foster human connection, holistic wellbeing and community building. These values inform how we choose locations and design our hotels and in the way we craft guests' experiences." It's no wonder then, that The Ritz-Carlton, Fukuoka arrives with an overall design inspired by its cosmopolitan location and Fukuoka's traditional silk and kimono weaving craft called, Hakata-ori. "We want to provide luxury travellers with best-in-class luxury destinations and everything they desire in one place," adds Bart.
Personalised Experiences
Call it the evolving tastes of the consumers in keeping with their changing tacit needs. Today, luxury is no longer solely defined by opulence and extravagance. Travellers are looking for meaningful emotional connections. "People instead seek personalised experiences that resonate with their individual tastes and values. They want to feel a connection with the places they visit, and the brands they choose. The leaning towards transformative experiences explains the phenomenal growth of laidback luxe properties where the focus is on sustainable practices, wellbeing, and authentic cultural immersion that aligns with the evolving preferences of modern luxury travellers," explains Adhiyanto Goen, Head of Communications, Banyan Tree Group. "At Banyan Tree, luxury goes beyond material possessions, deeper into nature and well-being. True luxury lies in feeling rejuvenated through the healing power of nature and gaining a renewed sense of purpose by immersing oneself in local culture. At Buahan, a Banyan Tree Escape, our guests can unearth a sense of tranquillity, renew their energy, and commune with nature in its purest form." By mid-2023, Banyan Tree has already opened nine properties: Dhawa Ihuru in the Maldives, Homm Saranam in Bali; and the latest Angsana and Dhawa Ho Tram in Vietnam that marks the 70 th property in the region. Up next are Homm Luang Prabang in Laos, Angsana Quan Lan in Vietnam, Garrya Sleman Yogyakarta in Indonesia, Garrya Mu Chang Chai in Vietnam, Homm Tu Le in Vietnam, and Homm Chura Samui in Thailand. "People want a better way of living, more relevant today than ever before. The ongoing climate conditions that have highlighted the interconnectedness of self, others, and nature," says Goen, working on a guest recognition program for even more detailed services.

People are choosing to travel to destinations that bring in a prized blend, an expansive latitude in time, space, and silence. Silence brings in enormous energy and the spontaneity to extend stay. Localized experiences, allowing guests to immerse themselves in the culture, heritage, and history of the cities are emerging as the brimming trend. "Spending in the luxury sector is not always driven by rationale, but by emotions and feelings. The pandemic might have changed the way we work, interact, shop, and spend time, but it has not changed who we are essentially and what we want from life," says Anjali Mehra, Chief Brand Officer and Senior Vice President Marketing, The Leela Palaces, Hotels and Resorts. "Having had time to reflect, people today value authenticity and purposeful values more than ever before. Experiences have become a key differentiator. At The Leela we have dialled up on experiences. Ceremonial rituals have been introduced across our hotels. As day transitions to night, our hotels come alive with traditional diya lighting ceremonies together with a sensorial immersion into the culture of the destination, creating a unique sense of place. Crafting signature programs has been the key - Tishya by The Leela was conceived as our signature fragrance with exclusively conceived bath amenities – all inspired by the essence of India, with inspiring aromas of our national flower, the lotus, and the wonder flower − Nilgiri or Neelakurinji that blossoms once every 12 years. The unique proposition of laidback luxury is that guests have the liberty to craft their own definition of luxury as per their personal preferences, values, lifestyles, and tastes. This trend calls for brands to pivot and rebuild themselves at all stages. For us, our guests are the focus and everything we do is committed to providing them with authentic, transformative experiences with the warmth of Indian hospitality." So you can marvel at the ornate Vijayanagara-inspired architecture of The Leela Palace Bengaluru, uncover the culinary secrets of Rajasthan at The Leela Palace Jaipur, soak up the grandeur of the royal heritage of the land of Mewars at The Leela Palace Udaipur at Lake Pichola, explore at your own pace the lively city bazaars with The Leela Palace New Delhi, restore inner balance through the ancient science of Ayurveda at The Leela Kovalam. "This is India at its luxurious best. Just as every city and region of our beautifully diverse country is unique, so is every Leela hotel, serving as a gateway to the distinctive culture and traditions of its location," she says.
Luxury Makers
Fine, calibrated experiences are steadily shaping the stealthy luxury. Fortune Business Insights estimate the growth of the luxury hotel market from $119.55 billion in 2021 to $238.49 billion in 2028 at a CAGR of 10.4% in the forecast period (2021-2028). With carpe diem gaining momentum as the life anthem post the lockdowns, rise in digital nomads in the location agnostic wired world, airlines spawning delicious deals, point to point travel logistics, and luxury spenders moving towards slow travel, high quality experiences, laidback luxury is increasingly centring itself around communities. The hospitality industry is targeting the golden balance between the cultural fabric and the global appeal it carries, the sense of place your stay embodies, the storytelling behind every winsome guest experience, and tech savvy spins that knit you strategically, easily to the world even whenever you choose to emerge from your cocoon of serenity. The sheer quietness of intuitive service, space and comfort of choice, luxury in its measured pace is exuding enormous energy in a blazing lifestyle trend. What counts is the depth and impact of the experience.
"Luxury is about extreme value creation, creating an emotional response so powerful that it creates a lifelong memory, and access like no other. Money cannot buy an experience you will remember and cherish forever," explains Anjali. "Towards this we have brought in collaboration and association as key strategies. We collaborated with The Jaipur Literature Festival; India Art Fair; Rajasthan Polo Club and the royal family of Jaipur to provide our guests curated experiences that help us connect with them through their passions. Tangible, experiential programming together with sensorial experiences add to our authenticity. We have gone back to our roots to find inspiration and remained true to our ethos, delivered with the warmth and graciousness of Indian hospitality - and this is resonating with our guests. Blend that with the sustainability initiatives including The Leela Palace Udaipur redesigned its legendary boat ride experience by launching a fleet of brand-new electric boats." Through the Icons of India by The Leela, a treasured collaboration with inspirational Indians, including Kailash Satyarthi, Aman, and Ayaan Ali Bangash, the group is bringing in meaningful interactions for all guests.
The portfolio of royal palaces, and impeccable heritage properties celebrate the spirit of luxurious warmth at the IHCL group with over a century-old history of creating memorable luxury experiences. "Our portfolio of palaces and resorts merge into the very fabric of the place, imparting a rare warmth, guest-centric approach, and the spirit of Tajness," says Parveen Chander, Executive Vice President – Sales and Marketing, Indian Hotels Company Limited. "The presence of many Taj properties near UNESCO heritage sites is a testament to the brand's iconic status, and passion for preserving and promoting cultural heritage. It reflects our dedication to offering guests unparalleled experiences that combine luxury, history, and cultural immersion, offering extraordinary experiences deeply rooted in the cultural fabric of India, and beyond. For instance, our guests staying at Taj Ganges and Nadesar Palace at Varanasi can experience the famous Ganga Arti at Dasaswamedh Ghat," he says. The ceremonial welcome at the properties, the culinary traditions in the menu, cultural performances, and art forms, architectural styles that blend with local aesthetics, and indigenous wellness practices shape the luxury stay."
Slow Luxury Residences
There has been a marked growth in the branded residential market. Savills Branded Residential Report 2022 spotlighted the 150 % growth in the sector over the past decade, telescoping a powerful double growth in the segment by 2027. Personalised luxury residences are vital community builders. "People feel a sense of belonging and connection when they choose to stay at such locations," says Adhyanto. "The residential aspect of properties, for example at Laguna, appeal as residents seek more than just a temporary stay; they want a place they can call home and establish long-term connections. Slow luxury properties offer an opportunity for individuals to immerse themselves in a lifestyle that embodies tranquillity, wellbeing, and a strong sense of community. The residential component enhances this experience by providing a permanent living space within the serene environment. This trend reflects the growing desire for a holistic and immersive living experience, where residents can enjoy the benefits of a laidback luxury lifestyle every day."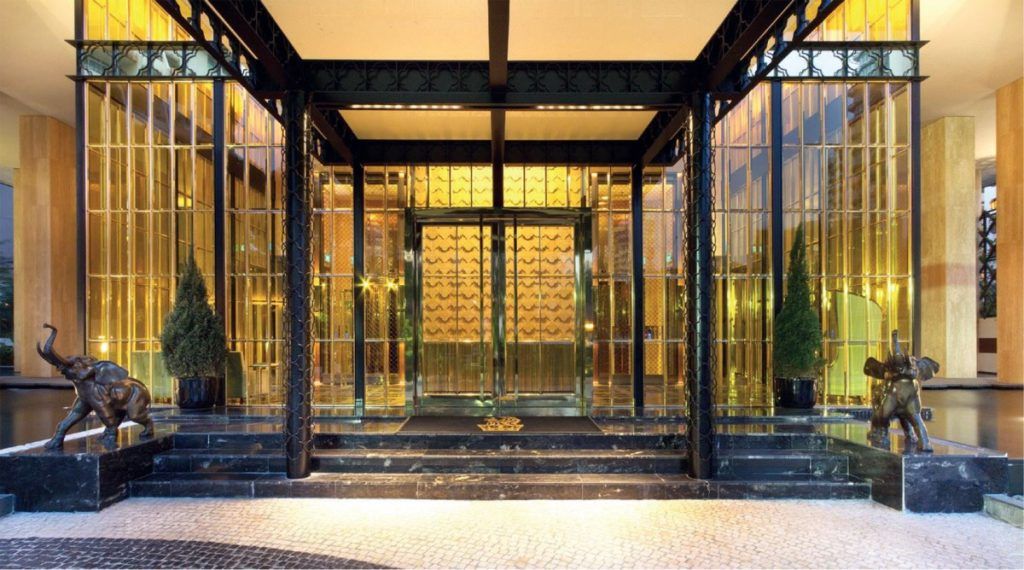 The Ritz-Carlton Residence, Singapore, was established by Marriott in 2010 as the first branded residence outside the United States. Currently, Marriott operates close to 20 residences across Asia Pacific. "For more than two decades, Marriott International has been offering whole-ownership, branded residences that reflect the same level of design and service as our leading hospitality offerings," says Bart. "We continue to see robust growth for our luxury as well as premium brands. Standalone residences are growing and we will see more and more branded residences being developed that are not located next to or on top of a hotel."
Digital Accents
The wired world is bringing in digital streamlining of operations as well in a collective dependence on technology. In the algorithm driven world today, brands are re-inventing and re scaling to stay abreast with changing consumer needs. Equite Brands research indicates 95% of luxury purchase decisions originate digitally. "High tech and high impact: the Marriott Bonvoy app allows mobile check-in and mobile key, chat requests to order amenities, in-room from the convenience of their personal device at any time of the day. Guests can communicate with their hotel without having getting on a phone call," he adds. The seamless integration of technology and services serves as a positive reinforcement for future global luxury hotel market growth. Banyan Tree recently launched Season 2 of their storytelling platform, Compass, sharing their creative journeys and practices toward building a better planet. Luxury hotels are rapidly translating amenities into plastic-free environments and shrinking carbon footprints through use of fresh, local, seasonal ingredients.
With elite brands building a sound narrative, laidback luxury properties are clearly emerging as agile cultural narrators, conforming to the sustainability footprint.