With the increasing demand for natural, organic, and cruelty-free beauty products, entrepreneurs have tapped into the potential of the booming skincare industry to launch their own product lines. Often created with a strong focus on traditional and cultural ingredients, many of these brands have also gained popularity for their eco-conscious and sustainable practices, challenging the dominance of global beauty conglomerates and creating a diverse and dynamic beauty market in Asia.
In recent years, there has been a notable surge in the popularity of homegrown Asian beauty brands, slowly but surely taking the world by storm. Key factors such as unique formulations, innovative packaging, and affordable pricing makes these brands highly attractive to consumers looking for high-quality products with equally high efficacy. With the rise of social media and e-commerce, these brands have been able to reach a wider audience, and their popularity shows no signs of slowing down. From South Korea to Japan to Hong Kong, homegrown Asian beauty brands are making their mark on the global beauty industry, and their success is a testament to the power of innovation and entrepreneurship.
The rise of homegrown Asian beauty brands
"It's a confluence of several larger forces," says Jude Chao, skincare influencer and author of beauty bible Skincare For Your Soul. "At the very centre of it is the rise of social media and online communities on platforms such as Reddit. The mass adoption of those platforms caused a shift away from the traditional, top-down model of trend dissemination and towards a much more egalitarian, peer-to-peer model. Obviously, brand campaigns, marketing and advertising efforts still come into play, but where things differ now is that the efforts are more geared towards sparking a 'viral' effect where trends spread by being shared by people outside the industry. Most influencers, myself included, started out that way and simply gained so much traction that we started to be viewed as authorities."
"The direct relationship is king; back in the day, we couldn't exactly message Anna Wintour with a question about Crème de la Mer the way we can message our favourite content creators about something they just posted, and likely even get an answer back. This factor allows smaller or lesser known players to gain exposure by being in the right place at the right time. Originally, the K-beauty craze in the United States started in niche online communities for people who enjoyed other Korean cultural exports like K-drama and Kpop. The side effect of the peer-to-peer model of product marketing is that it drives a far greater thirst for new and exciting things."
This accelerated trend advantage by socially-driven Asian media allowed Asian beauty brands to pivot quickly into the mainstream market. Harnessing the power of influencers, beauty bloggers, and online beauty communities to create buzz around their products, this approach has not only propelled their growth but has also set new standards for online marketing strategies in the beauty industry. This observation is one that beauty influencer and YouTuber Renée Chow (@Gothamista) agrees with.
"Social media, as well as Asian e-commerce sites, have made exposure to Asian skincare so much more accessible to people all over the world. Korean dramas have also had an impact but when I first started my YouTube channel and spoke about Asian beauty, my audience, which is largely based in the United States, were fascinated."
Chow currently boasts almost 700,000 subscribers on YouTube and 200,000 on Instagram. Last autumn, she teamed up with beauty brand Saro de Rue to launch the Gothamista Essence; a partnership that birthed what she describes as one of her "dream essence" — a multitasking powerhouse that combines rare ingredients with scientific innovation for a 2-in-1 serum and toner.
"I've always loved traditional Chinese medicinal (TCM) ingredients for my skin — as well as the synthetics — and my favourite formulas always have a balance of both. From the TCM side, I learned so much about traditional extraction and preparation methods to get the most potency out of ingredients, as well as how to incorporate the latest synthetic ingredients to strengthen our skin barriers."
Incorporating TCM into beauty products looks to be a movement that is here to stay.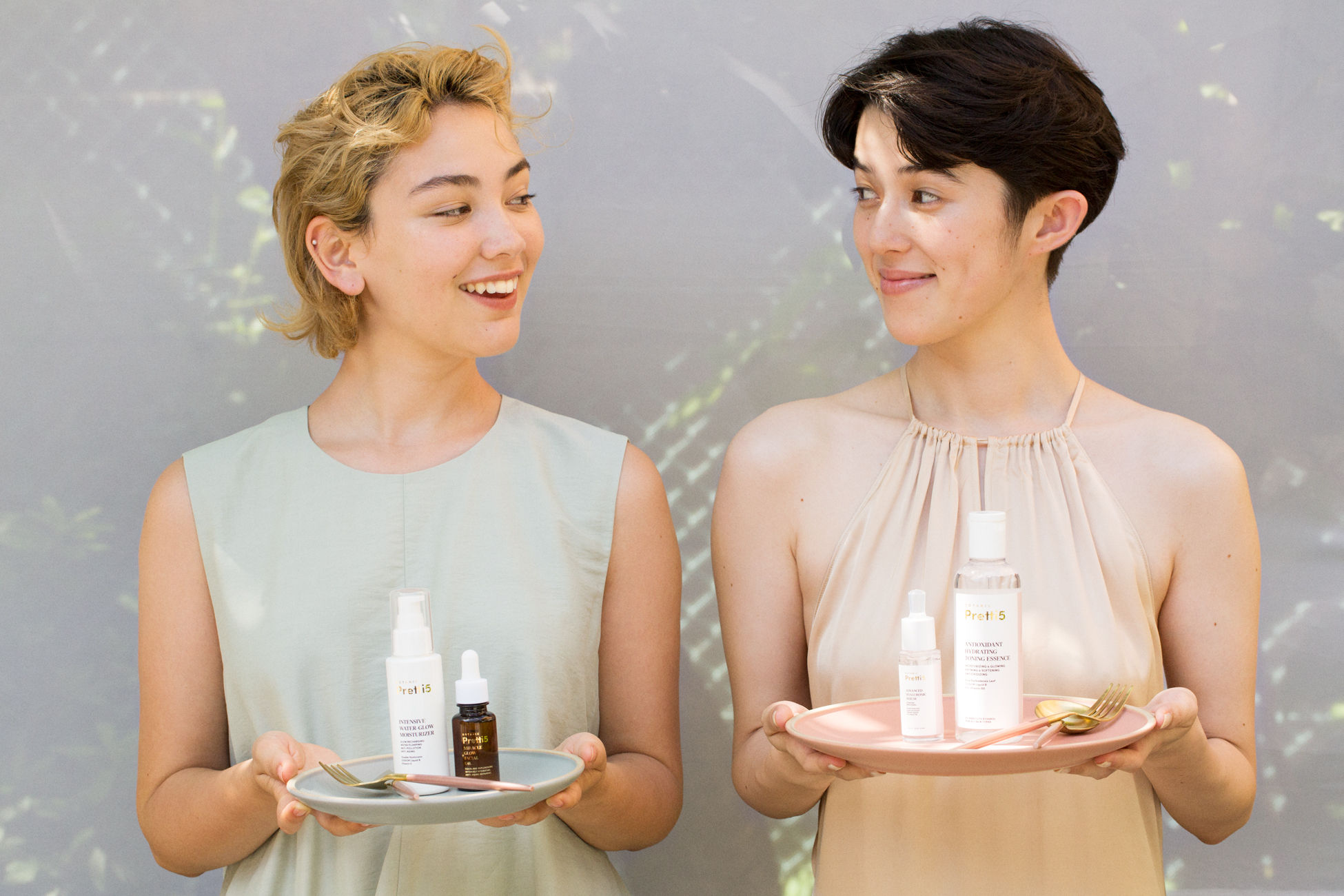 Botanic Pretti5, a blossoming Hong Kong-based beauty brand, brings the enchanting power of botanicals and traditional Chinese ingredients to the forefront of skincare and self-care rituals. Founder Dorothy Chau worked with a Japanese beauty laboratory to create her brand's signature range featuring goldflower root extract to reduce inflammation and fight free radicals, as well as snow mushroom — widely regarded as hyaluronic acid's "vegan cousin" — to increase skin elasticity and reduce inflammation.
"As a super young brand, we are extremely fortunate to be able to sell on international platforms such as Sephora, and be qualified for their "Sephora Clean" category," says Chau. "Sometimes people ask why we choose to use plastic bottles instead of glass containers. The main reason is the lower weight and durability of plastic containers that help reduce carbon footprint. While we make sure the packing material is recyclable and sustainably sourced, we continue to look for more innovative and environmentally friendly materials throughout our brand's growth and development."
Impact of Asian beauty brands on the global beauty industry
The impact of Asian beauty brands on the global beauty industry has been profound and transformative. Over the past decade, these homegrown brands have surged in popularity and reshaped the beauty landscape worldwide.
Asian beauty brands, particularly those from South Korea and Japan, have introduced innovative and unique formulations in skincare and makeup. Ingredients such as snail mucin, rice water, green tea extract, and fermented products have gained global recognition for their effectiveness in addressing various skincare concerns. This emphasis on innovation has pushed traditional Western beauty companies to start incorporating these ingredients into their products.
The industry is also not immune to social trends. The "K-beauty" boom, for example, highlighted the emphasis on achieving clear, radiant skin through multi-step skincare routines. The introduction of cushion foundations, sheet masks, and BB creams also made a significant impact on the way makeup products are formulated and marketed globally. Asian beauty brands also tend to have a wider range of products targeting various skin types, concerns, and climates, allowing consumers to curate personalised beauty routines. This focus on individualised beauty experiences has influenced the global industry to adopt a more consumer-centric approach.
With this rising demand, Asian beauty brands have expanded their retail presence globally with a speed rarely seen in consumer markets. Flagship stores and counters continue to pop up in major cities, allowing consumers outside of Asia to experience new products firsthand.
Emerging skincare trends and research
As Asian beauty brands continue to embrace inclusivity, cultural diversity, and cutting-edge formulations, the industry is primed to continue experiencing a remarkable surge. With so much excitement with every new launch, how does one possibly keep track of the emerging trends and research?
"I'm a professional treasure hunter," says Chow. "So, I love to look, but also have had so many opportunities to be invited not just by brands to take a peek behind the scenes, but also labs who innovate new skincare technology and ingredients. Asian brands tend to launch new beauty products every few months which keeps things exciting, whereas Western brands used to have maybe two big new product launches a year."
"The whole concept of Asian skincare has passed through the trend cycle and survived," adds fellow skincare enthusiast Chao. "I remember all the speculation in the mid-2010s about when K-beauty would die off; there was a lot of talk about how it was just a fad. Nowadays, K-beauty doesn't get a lot of attention as a general concept anymore, but it's not because the fad died — it's because the efforts of the industry and the success of some of the brands here have entrenched it as, simply, a standard part of the marketplace here. When you see COSRX at Ulta, you know these brands have achieved staying power. So brands and products may no longer be considered special just because they're Asian, but neither are they considered less valid. They've earned an equal spot on the metaphorical store shelf as another valid option for consumers to consider."
Staying mindful about sustainability
Sustainability has emerged as a pivotal focus in the realm of Asian beauty brands, reflecting a growing awareness of environmental responsibility and ethical practices. Many brands have transitioned towards eco-friendly packaging, incorporating recyclable materials and reducing single-use plastics to minimise their ecological footprint. Ingredient sourcing has also evolved to prioritise organic, natural, and ethically harvested materials, with a focus on preserving biodiversity and supporting local communities. As consumers increasingly prioritise brands with strong ethical commitments, sustainability has become an integral component of the Asian beauty industry, paving the way for a greener and more socially responsible future in the world of beauty.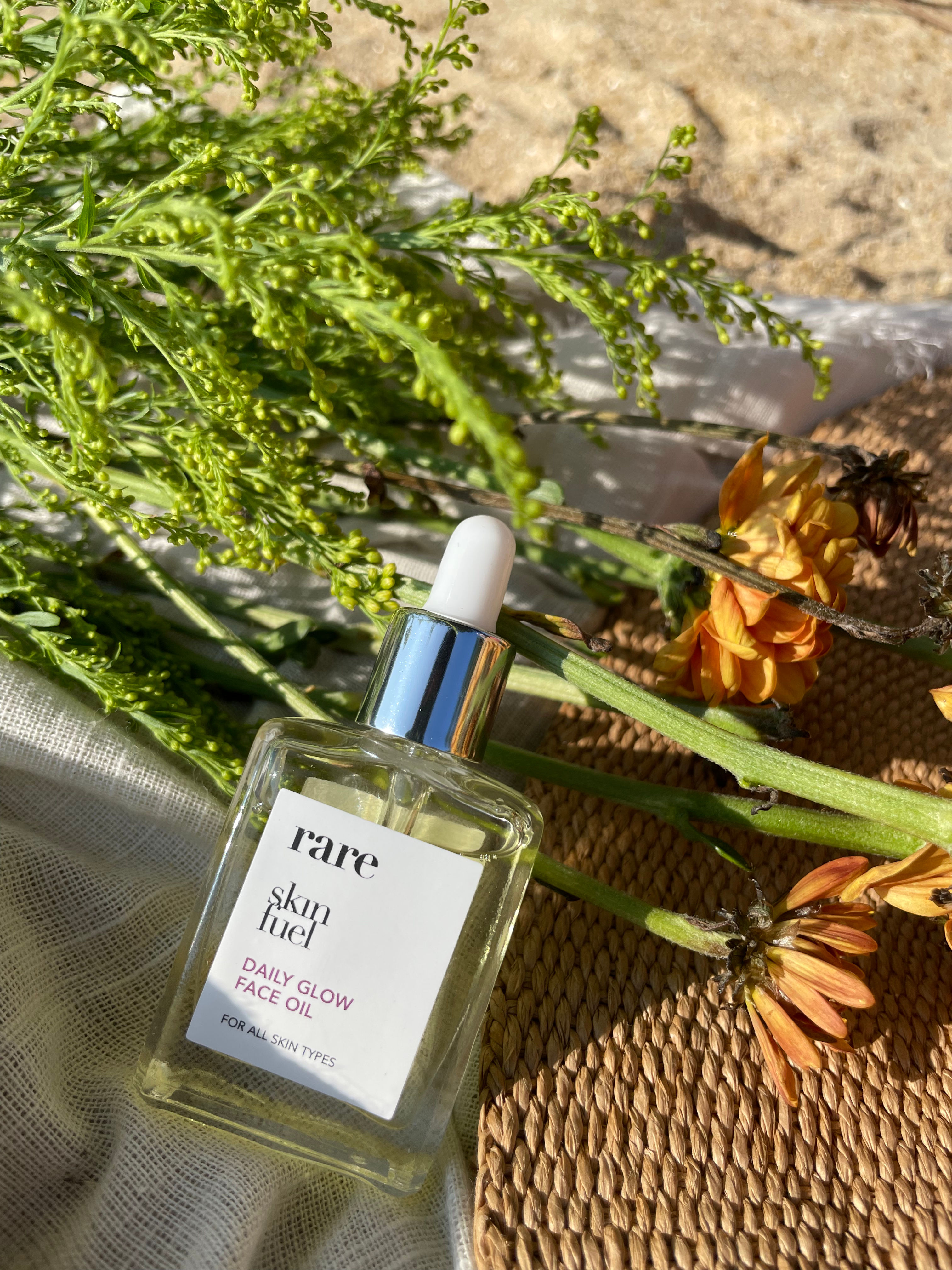 "We believe in 1:1 packaging. We use only recycled plastics to make our PET bottles," says Michelle Chen, founder and CEO of Hong Kong-based beauty brand RARE SkinFuel. "Later this year, we will switch to a refillable concept with pods so customers can simply purchase the pods at a lower price point. This way, we can help to reduce our carbon footprint, reduce the use of plastics and shipping weight to lessen cost and offer more affordable pricing for our consumers."
Rare SkinFuel's ethos revolves around delivering transformative results without compromising on ethical practices and sustainability. From rare plant extracts to precious oils, every product is meticulously crafted to harness the power of nature's finest. The brand's dedication to promoting a healthy and radiant complexion while respecting the planet's resources sets a new standard for conscious beauty choices, making it an emblem of ethical excellence in the ever-evolving beauty landscape. Now that the brand has achieved success in their domestic market since its launch four years ago, Chen has her eyes set to expand to international markets via flagship store expansions and travel retailers.
The future of the industry
The future of the Asian beauty industry holds boundless possibilities and promises of continued innovation and growth. With a steady surge in global demand, the industry is poised to become a dominant force in the worldwide beauty market. Consumers' increasing fascination with Asian beauty trends, from K-beauty's multi-step skincare routines to J-beauty's emphasis on simplicity and quality, continue to drive brands to constantly evolve and offer diverse, tailored solutions.
Technological advancements enable brands to create cutting-edge formulations and enhance the personalisation of beauty experiences. Sustainability looks to remain at the forefront, with Asian beauty brands leading the charge in implementing eco-conscious practices and embracing green initiatives. The convergence of traditional wisdom and modern science continue to shape the future of product development, emphasising the use of natural ingredients with proven efficacy.
The Asian beauty industry's journey towards a more sustainable, technologically advanced, and inclusive future makes it an extraordinary and transformative force in the ever-evolving, hyper-competitive beauty landscape. And we're excited to witness it all unfold in the years to come.