Asset Five, a leading real estate developer, joined forces with HELLO! Magazine Thailand to promote their latest luxury housing project, Cinq Royal by Krungthep Kreetha. The collaboration also included two other prominent brands, Maison Berger Thailand and Raiwin Gems, in organizing an exclusive event, named "HELLO! Experience with CINQ ROYAL Krungthep Kreetha by Asset Five, The Luxury Affair."
This exclusive evening commenced with a sumptuous dinner curated by Chef Moo, featuring the finest and freshest ingredients, meticulously crafted into delectable dishes. The elegant dining table was tastefully adorned with flowers and scented candles from Maison Berger Thailand, creating a luxurious atmosphere for the guests.
The highlight of the evening was a private viewing of a sample house, providing guests with a glimpse of the luxurious features of the Cinq Royal Krungthep Kreetha project. The property boasts a large single house spanning 705 to 1,015 square meters, with ample space for up to 12 cars, a swimming pool, and a garden. The project's interior spaces are thoughtfully designed, ensuring that each room is functional and suitable for every family member's needs.
On the third floor, guests had the pleasure of exploring a beautiful jewelry design showcase in the Private Collection room, which was specially built for collectors and courtesy of Rawin Gems. This exclusive feature added to the luxurious ambiance of the evening and highlighted the attention to detail that went into every aspect of the Cinq Royal Krungthep Kreetha project. The Private Collection room is a testament to the developers' commitment to providing the ultimate living experience for their clients, with no detail overlooked.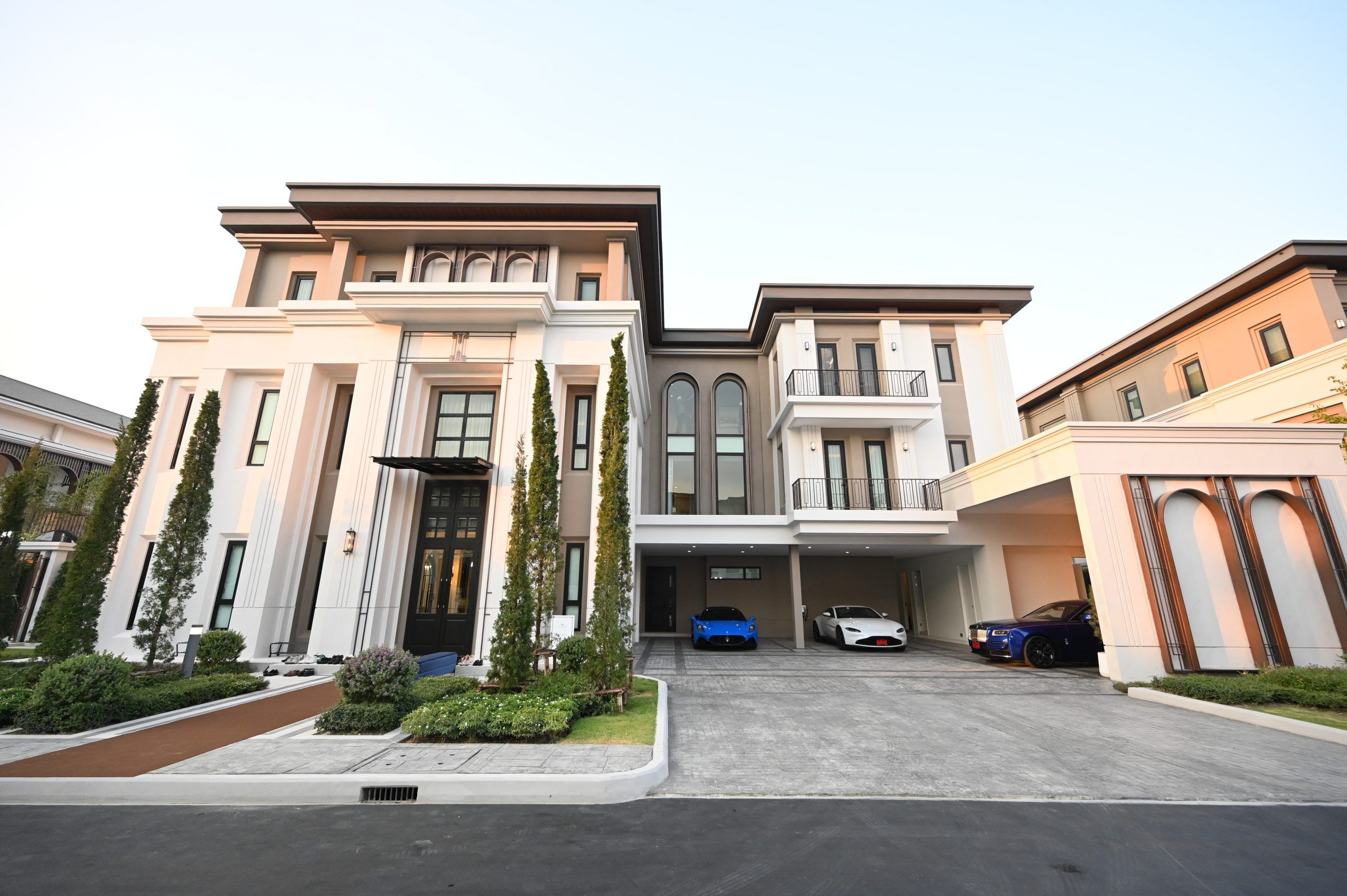 The Luxury Affair provided an exceptional opportunity for the guests to experience the epitome of luxury living in the heart of Krungthep Kreetha, showcasing the "5 Value of Life" concept.