On the 9th December, HELLO! Thailand marked the 3rd year of its annual 2021 H! List with a celebratory event at the Magnolia Ballroom, Waldorf Astoria Bangkok. With the theme "H! List 2021 Charity Dinner: La Casa of Kindness", the initiative brought together 21 prominent individuals in Thai society who are shaping the future in their respective fields.
In addition to the updated 550+ H! List, the highly-anticipated Kindness List shines a light on 21 individuals who actively champion causes that will make a positive impact to society, through a various causes including sustainability, animal welfare, and other CSR initiatives.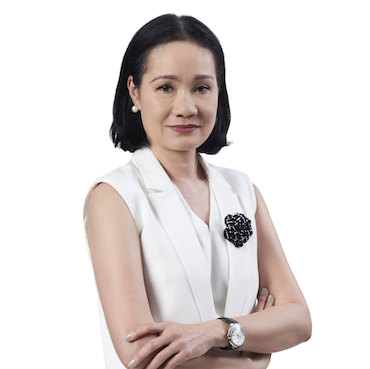 "Our H! List has always been the ultimate guide to the country's most influential and inspiring people. With the past few years impacting so many of us across the country, we wanted to take a moment to recognise the people who have significantly contributed towards society and the others around them. Through the launch of this year's Kindness List, we hope to encourage and inspire everyone else through sharing 21 powerful stories."said Waraporn Siriboonma, Managing Director of BurdaLuxury Bangkok.
The 21 'HELLO! KINDNESS LIST 2021' nominees included Boonkiet Chokwatana, Dr. Harald Link, Nunthinee Tanner, Kwanchai Paphatphong, Sanhajutha Chirathivat, M.D. Pat Ongcharit, Pim Charusreni, Dr. Nithinart Sinthudeacha Telan, ML Poomchai Chumbala, Krongkarn Chomanan, Nattaya Pangputhipong, Vorachand Thiengtham, Surachanee Limatibul, ML Ploynapat Leenutaphong, Chalermchatri Yukol, Pattarasuda Anuman Rajadhon, Theera Chantasawat, Siranat Scott, Khemupsorn Sirisukha and Alex Rendell.
As part of this theme, the event not only brought together inspirational people who have made an impact but also encouraged them to further contribute towards society through donations. The proceeds will be invested into the research and development of a COVID-19 vaccine (Chula VRC) for the "ANAN DAY" charity project organised by the Faculty of Medicine, Chulalongkorn University.
The 'H! List 2021 Charity Dinner: La Casa of Kindness' concluded with memorable moments captured by event partner Renazzo Motor, Thailand's sole authorised dealer of Lamborghini, who held an exclusive showcase of the Lamborghini Huracan STO. A beautiful garden photobooth corner organized by RENATAR and Grand Seiko photobooth showcased their Heritage Collection Series 9 SLGHOO5 Mechanical Hi-Beat 36000 80 Hours Caliber 9SA5. In addition to the partners' photobooth, 'La Casa of Kindness Studio' was furnished by Arkitektura. To provide a thoughtful experience for attendees, organic tea brand T563 provided food and beverage support, while luxurious gifts from Divana Spa and goodie bags from Mali group were also provided.