On 11th August, HELLO! Magazine Thailand, a BurdaLuxury brand, held its annual HELLO! Beauty Awards under the theme 'Beauty Palette' at Gaysorn Urban Resort. Now in its fifth year, HELLO! Beauty Awards has quickly become one of Thailand's most anticipated and trusted events. The award recognises products chosen by an expert panel of judges, including HELLO! Thailand's very own editorial team, alongside a group of prominent Thai celebrities and influential people. 
The HELLO! Thailand editorial team conducted in-depth interviews with over 100 of Thailand's most well-known celebrities to determine holy grail products across five major categories: skincare, make-up, body and haircare, dietary supplements, and aesthetics.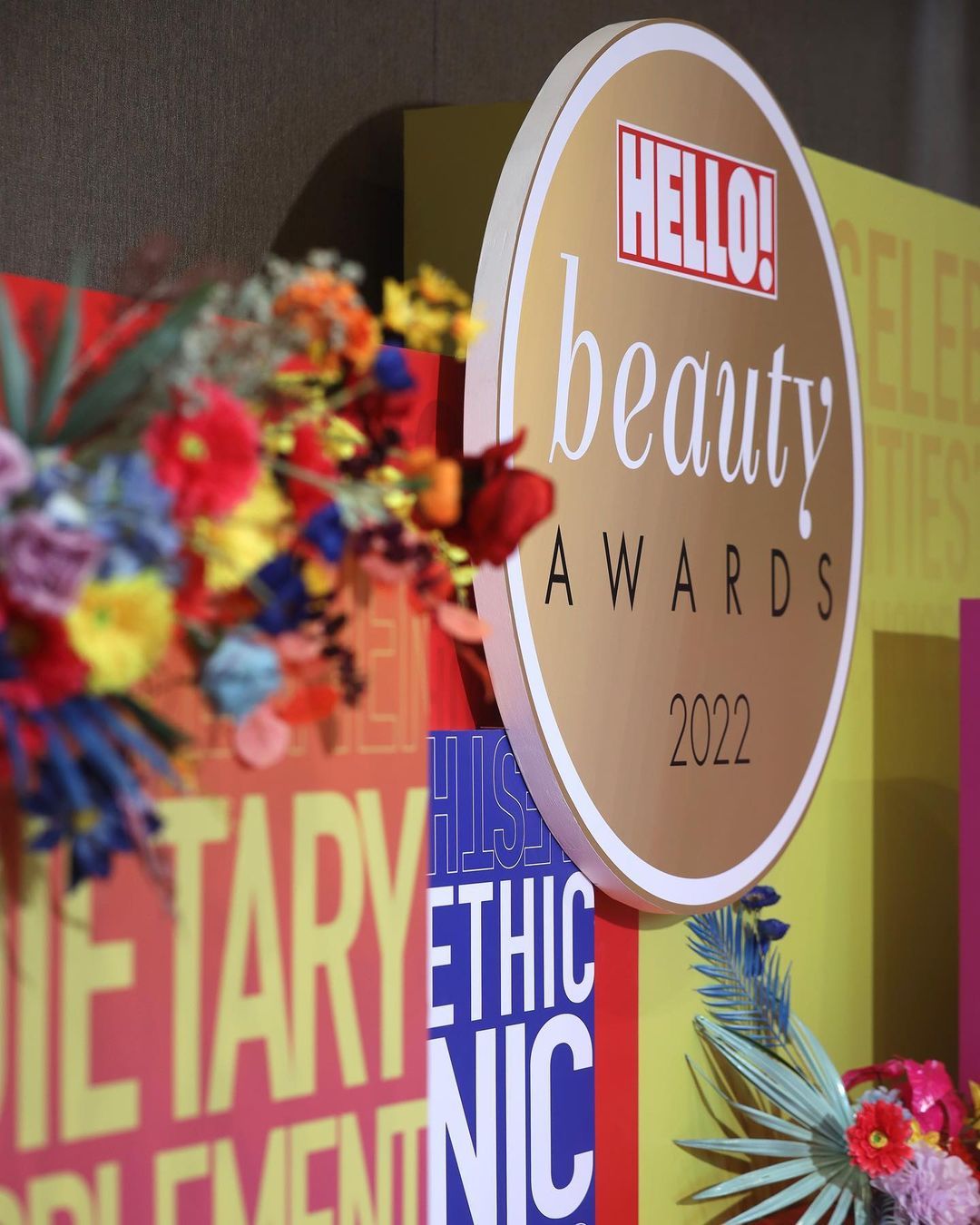 To celebrate the brand's fifth edition of the awards, HELLO! Thailand has launched 'The Honorary Awards', in special recognition of medical professionals who have contributed to the beauty industry and improved Thailand's overall standard of health and wellness. Dr. Damkerng Pathomvanich, Dr. Wichai Hongcharu, Dr. Pakpilai Thavisin, and Dr. Thanisorn Thamlikitkul are among the new award nominees for this year. 
"From our survey of Thailand's top celebrities, we discovered an interesting trend that people are becoming more health-conscious. In this context, however, health refers not only to skin and body health, but also to holistic health and wellbeing, which includes dietary supplement products for internal body rejuvenation," said Waraporn Siriboonma, Managing Director of BurdaLuxury and Editor-in-Chief of HELLO! Thailand
"The theme of this year's event is "Beauty Palette," reflecting how each person's beauty is like a one-of-a-kind colour. I believe that we are all beautiful in our own unique way – beauty comes in all shades, and beauty is confidence".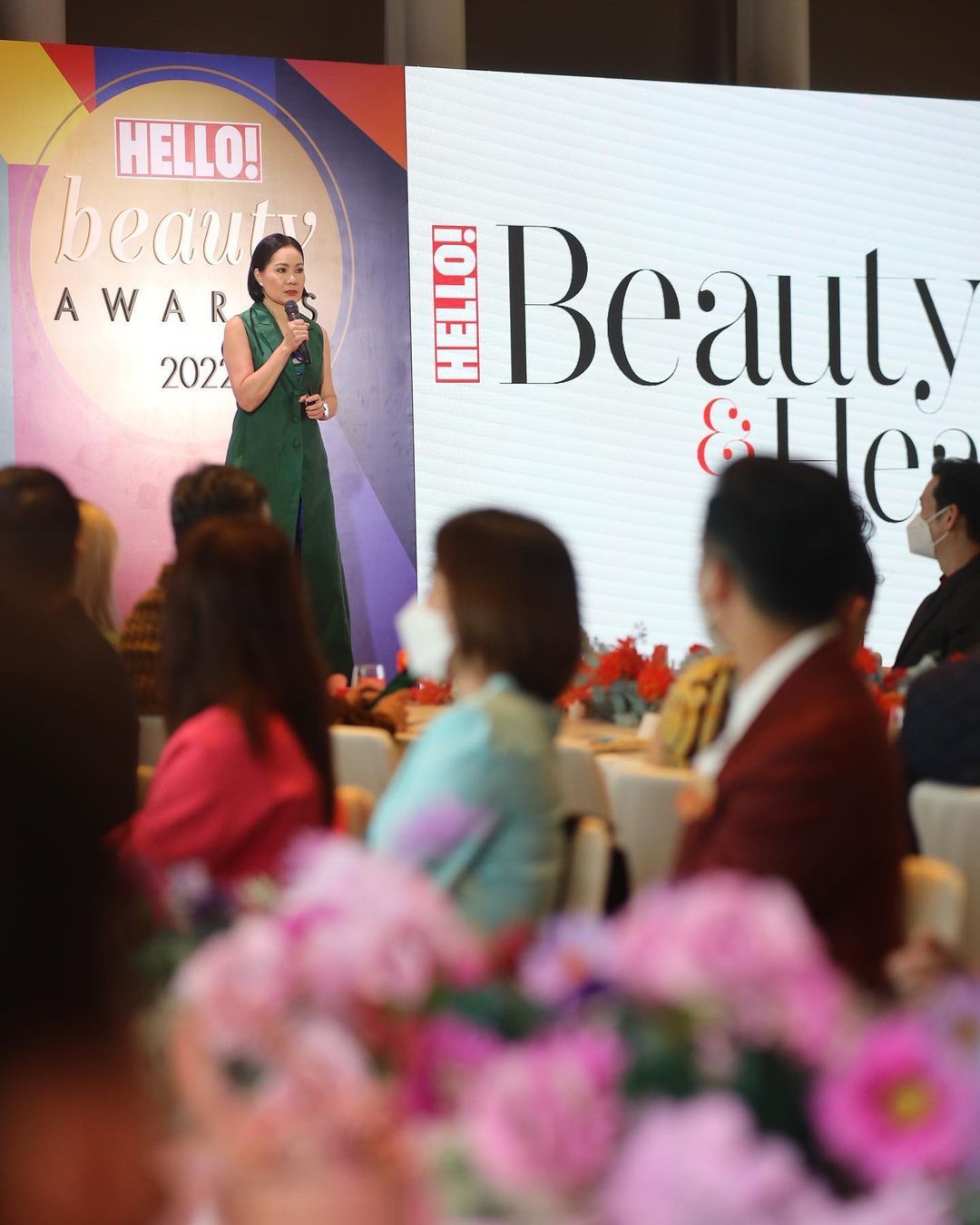 The 'Celebrities' Choices' nominees included Alpha Medical Clinic, Bangmod Aesthetic Clinic, The Klinique, Rajdhevee Clinic, Elemis, Clé de Peau Beauté, Augustinus Bader, La Plairie, Shiseido, Sulwhasoo, Foreo, Dior, Nars, Charlotte Tilbury, Bio-Oil, Byredo, Clarins, and Aveda.
The 19 'Editors' Choices' nominees included Agaligo Clinic, Chalita Clinic, Clinique La Plairie, Dr. Orn Medical Hair Center, Lovely Eye & Skin Clinic, Mediglow Laser & Skin Clinic, Nida Esth. Medical Clinic, Vincent Clinic, Panpuri Clinic, Romrawin Clinic, Roselin Wellness Center, S45 Clinic, Wansiri Hospital, Boom D-Nax, Boom COCOAPLUS, MANA, Herbalife, Renatar Fiber X, Sharisma, SharisMeta, Kanebo, Rajdhevee and Foreo.