HELLO! Magazine Thailand is continuing to improve the guest experience. HELLO! EXPERIENCE, in collaboration with Benz Suanluang Autohaus, hosted an exclusive workshop titled 'Modern Etiquette: Afternoon Tea at Home' at Capella Bangkok this time. The etiquette experts gather to share some hints and techniques to help the honored guests prepare their own afternoon tea at home.
Waraporn 'Tah' Siriboonma, Managing Director of Burda (Thailand) Co., Ltd., and Kritrin 'Ming' Limrueun, Executive Director of Suanluang Autohaus Company Limited, gave opening remarks. All honored guests are invited to take pictures with a chic photo corner area with Afternoon Tea set prepared by Capella Bangkok, dressed in beautiful outfits on the theme of 'Londoner.'
"Anna, the seventh Duchess of Bedford, introduced afternoon tea to England in 1840. People there preferred to have only two main meals per day: breakfast and dinner. In the afternoon, the Duchess would get hungry. As a result, she directed the court ladies to prepare tea and light snacks such as scones with clotted cream, small biscuits, and finger sandwiches. The Duchess would also invite her noble friends to afternoon tea to discuss current events and other insights. Afternoon tea has since become one of England's most enduring traditions." M.L. Chiratorn 'To' Chirapravati explained the history of afternoon tea to the participants.
A Glimpse from HELLO! Experience's Modern Etiquette: Afternoon Tea at Home'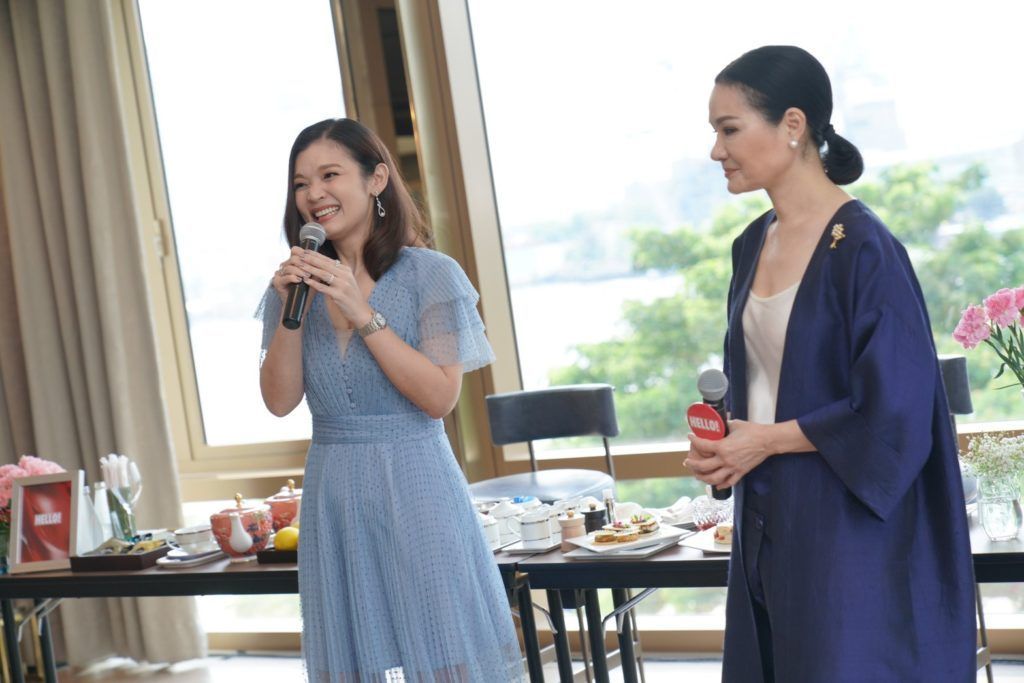 The afternoon tea mise en place lesson started with preparing the tea essentials. The expert shared their tips and techniques, such as "the teacup must be lightweight," "the saucer must fit the teaspoon," and "the saucer must fit the teaspoon." Aside from those highlights, the guest speaker stated that the proper order to enjoy the food that comes with afternoon tea is savory to sweet: sandwiches first, then scones, and chocolate last, depending on the preferences of each household.
Participants Pose with Mock-up Afternoon Tea Set