Lifestyle Asia India today unveiled its second digital cover, featuring Bollywood filmmaker, television personality and fashion icon Karan Johar.
The exclusive photoshoot features Karan wearing some of the most fashionable outfits from his personal wardrobe. Gracing the cover in a limited-edition piece from Gucci X Balenciaga Hacker collection, Karan sat down with Lifestyle Asia India's Editor-in-Chief, Rahul Gangwani, to discuss his love of fashion and the people who have influenced his style and fashion choices over the course of his career.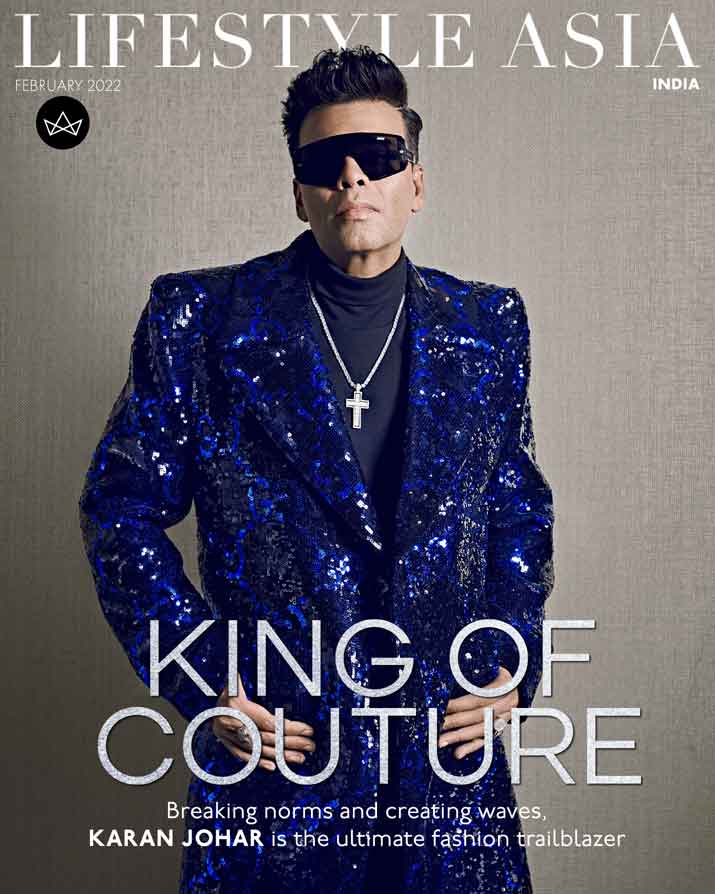 "I'm thrilled to have had this special chat with Karan for this month's cover, an icon who has shaped the Indian and fashion industry with his ever-evolving style. For Lifestyle Asia's audience, keeping up with trends is always important – making Karan the perfect cover star for our readers", said Rahul Gangwani, Editor-in-Chief of Lifestyle Asia India.
As part of the brand's value proposition of providing readers with exclusive access to the good life, Lifestyle Asia India will roll out digital covers on a monthly basis, featuring exclusive interviews with some of the biggest names in Bollywood. The brand's inaugural cover was unveiled last month, and featured Bollywood superstar, producer and philanthropist Deepika Padukone.
Read the full cover story here.