On 2nd July, Lifestyle Asia Bangkok in collaboration with ECOTOPIA, as part of 'Good Life Workshop' series, hosted an exclusive 'Essential Oil & More' workshop where the participants enjoyed discovering their Scent Personality with leading beauty experts.
In partnership with the Moringa Project, the team prepared 100% natural Moringa oil from the brand for the participants to try and incorporate into their regular beauty routines by utilizing Gua Sha crystals and face rollers to infuse all nourishing properties into the skin. Guests and friends of Lifestyle Asia were treated to try what Ecotopia had to offer with the all-exclusive Moringa Massage Gift Set, which included Moringa Project's 300ml Moringa Facial Oil and face roller, PASUTARA Rosemary cleaning water, RePlanet.me's reusable organic bamboo makeup remover pads, and the workshop.
Lifestyle Asia Bangkok gathered four beauty and lifestyle influencers to optimize influencer marketing: Chanoggan 'Tune' Veerakatidham, Punnapa 'Oam' Verapuchong, Papapin 'Aom' Verapuchong, and Vasavee 'View' Wornphien. With over 15,000 followers, each beauty influencer was able to elevate ECOTOPIA and Moringa Project's exposure and awareness, helping the brands to expand their market penetration. The participants were introduced to one of many distinguished guests, Marika Nanni, co-founder of the Moringa Project, who shared with the audience the oil's numerous skin benefits, including protection, hydration, anti-inflammatory, nourishment, and healing, as well as its age-defying properties.
For the workshop, guests got to choose from five scents: lavender, cedarwood, ylang ylang, wild orange, and clary sage. Following Marika's introduction to each scent and its characteristics, such as the woody scent of cedarwood and its ability to reduce stress and anxiety, workshop attendees were given the opportunity to choose one of the given scents to be incorporated into their oils. With only 3 - 5 drops, to create their own personal scent that is both soothing to the mind and skin.
'Essential Oil & More' Workshop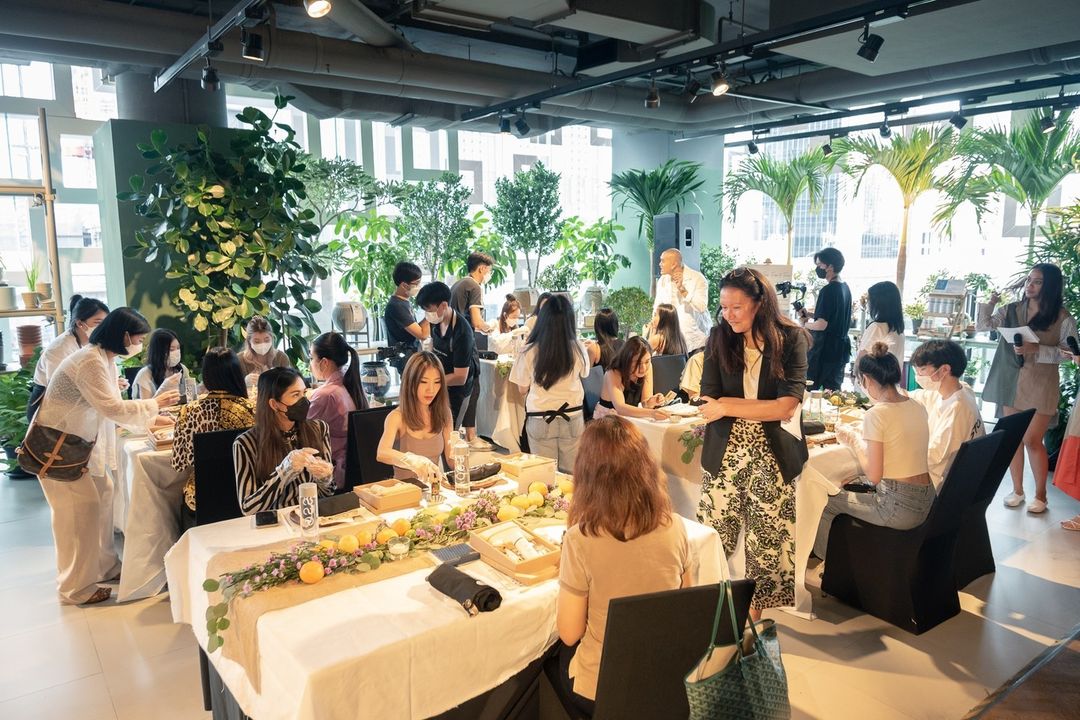 The workshop concluded with guests received the ultimate gift set and tote bag from Lifestyle Asia Bangkok.
Find out more about 'Essential Oil & More' workshop here.