Lifestyle Asia Bangkok, part of BurdaLuxury, recently unveiled a new digital cover featuring Chayanit Chansangavej.
Chayanit Chansangavej, mostly known as Pat, is a Thai-Chinese actress and model who has gained ground for her exceptional acting career. She is the only actress to star in Thailand's debut original series for two of the world's largest streaming platforms. ⁠Pat landed her very first role in 2015 with 'Distance' that paved the way to further appearances in Thai TV series, notably 'Love Song Love Series', 'Project S: the Series', and 'BBetter'. This includes her most recent role in horror-thriller film, 'Cracked'.
Chayanit "Pat" Chansangavej "Acting is an excuse for me to feed my addiction to challenges," said Chayanit "Pat" Chansangavej. Her latest challenging role as a mother in the upcoming horror-thriller Cracked, in which she stars alongside Thai K-pop idol Nichkhun Horvejkul. From method acting to attending training workshops that got her into a maternalistic mindset, she was eager to portray herself as a young mother as convincingly as possible.
In addition to the digital cover, Lifestyle Asia Bangkok also collaborated with Pat on an integrated microsite, featuring Pat as guest editor. Sharing a series of articles that give an insight into her lifestyle and who she is as a person, the initiative is in line with Lifestyle Asia's brand ethos of providing its audience with access to the good life. Under the theme "Sense of Summer", the microsite features over 20 stories curated by Pat covering all things fashion, beauty, and lifestyle.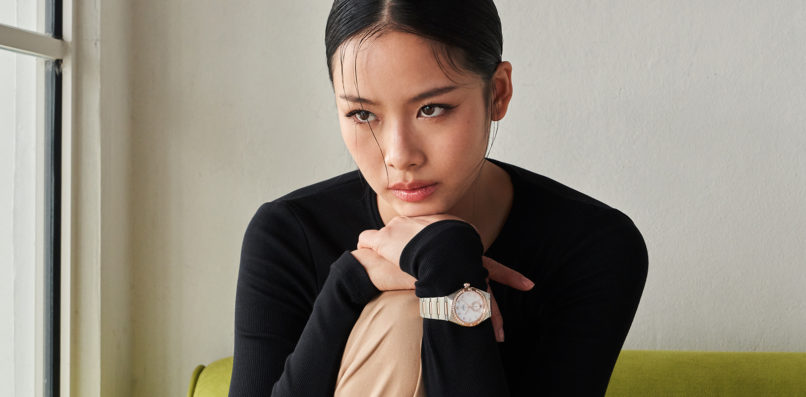 As part of the brand's focus on expanding its reach across Bangkok and providing readers with access to living the good life, Lifestyle Asia Bangkok has launched a series of initiatives in addition to its digital cover.
In January of this year, the brand launched the Lifestyle Asia Good Life Awards, celebrating the inspirational people who embody the brand's good life ethos in the fields of art and culture, dining, fashion, travel and technology. With awards spanning twelve categories including trailblazer, newcomer, and artisan, the Good Life Awards honours those who put forward the brand's good life principles.
LSA Digital Issue 002: Chayanit "Pat" Chansangavej
Digital covers have been a key component of the brand's strategy this year, with Lifestyle Asia Kuala Lumpur and Lifestyle Asia India rolling out localised digital covers featuring popular public figures in their respective countries.
Lifestyle Asia Bangkok plans to launch even more initiatives over the next year, including expanding their Good Life campaign through a Good Life Box distributed to the Lifestyle Asia community twice a year, as well as a series of Good Life Workshops, and an upcoming 100 ICONS – KOL Power List Campaign, celebrating the influential figures across Thai society.
Read the full story here.