On August 6th, Lifestyle Asia Bangkok hosted 'The Garden of Words' workshop in collaboration with Siam Discovery and Tiny Tree Garden at ECOTOPIA, Siam Discovery as part of their Good Life Workshop series.
In an early celebration of Mother's Day in Thailand, the brand invited guests such as Anchilee Scott-Kemmis, Iing Tanatcha Devahastin, and many more, along with their mothers, to participate in a workshop and spend their special moments together while curating their very own miniature gardens.
Lifestyle Asia previously hosted a 'Essential Oil & More' workshop in collaboration with Siam Discovery, and due to its strong relationship with this partner, the brand held this recent workshop at ECOTOPIA, Siam Discovery. Lifestyle Asia collaborated with Tiny Tree Garden for this edition of the good life workshop. Tiny Tree Garden is a small shop that sells terrariums among other things. In addition, the company created an intriguing method for growing tiny trees that are easy to care for, while encouraging customers to grow their own.
In the face of the pandemic, many young Thais are shifting their focus to more relaxing activities in order to satisfy their desire for inner peace. With Mother's Day approaching, the brand saw an opportunity to introduce this mindful workshop for audiences of all ages to participate in together.
The Garden of Words
Mother's Day is one of the major holidays celebrated in Thailand, with people buying gifts for their mothers and spending the day with them. Instead of giving gifts, this workshop provides guests with another option for celebrating Thai Mothers' Day with their family members.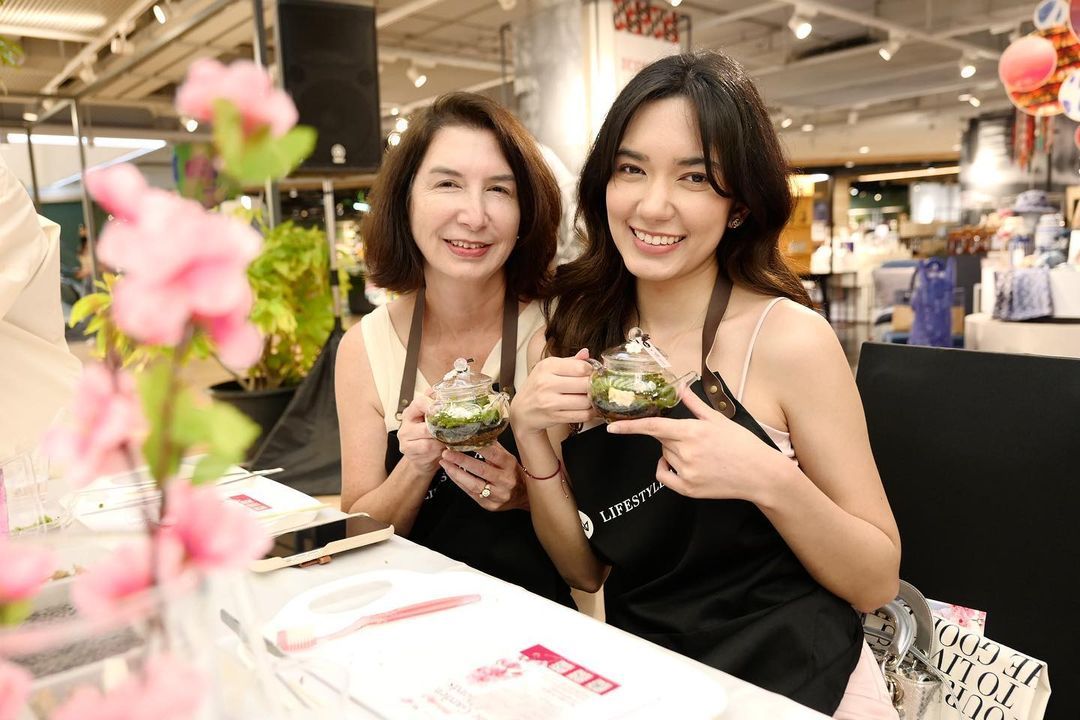 Lifestyle Asia Bangkok was able to reach a larger audience by inviting KOLs and celebrities to participate in the workshop and having the guests as a medium to share the brand message of living a good life. This workshop also includes a younger audience and their families, who are introduced to the brand and sponsors through this event partnership. The event's content was shared on @lifestyleasiabk's (16.3k followers on Lifestyle Asia Bangkok's Instagram) and website (10.3m page views), giving the partnered brands increased exposure and visibility.
In keeping with the brand's ethos of being "Your guide to living the good life.", Lifestyle Asia Bangkok will continue to launch new Good Life workshops to the Thai audience, giving readers a personal experience with products from partnered brands and exclusive pathways to the good life.
Check out Lifestyle Asia website for more Good Life workshops.