As part of the brand's Good Life Workshop series, Lifestyle Asia Thailand, on 22nd October, hosted an exclusive 'Coffee Prince' hand-drip coffee workshop at Siam Discovery. This workshop for coffee lovers was organized in collaboration with Siam Discovery, Loft, and Icon Craft. Poompat "Up" Iam-samang, a rising Thai actor, was also present at this event, where the aficionado-worthy experience began with the grinding of coffee beans and ended with the last sip of coffee.
Lifestyle Asia Thailand welcomed all coffee enthusiasts with a series of activities in which participants could learn everything there is to know about coffee, from the beans to the last drip. Unlock the best kept secrets of quality coffee making with one of the industry's most passionate and knowledgeable coffee experts, the workshop was led by TIMEMORE Thailand experts as well as KOL, a coffee connoisseur, Poompat "Up" Ian-samang, who shared their passion for coffee. Each participant learned how to drip aromatic coffee, and all kits were provided for them to try.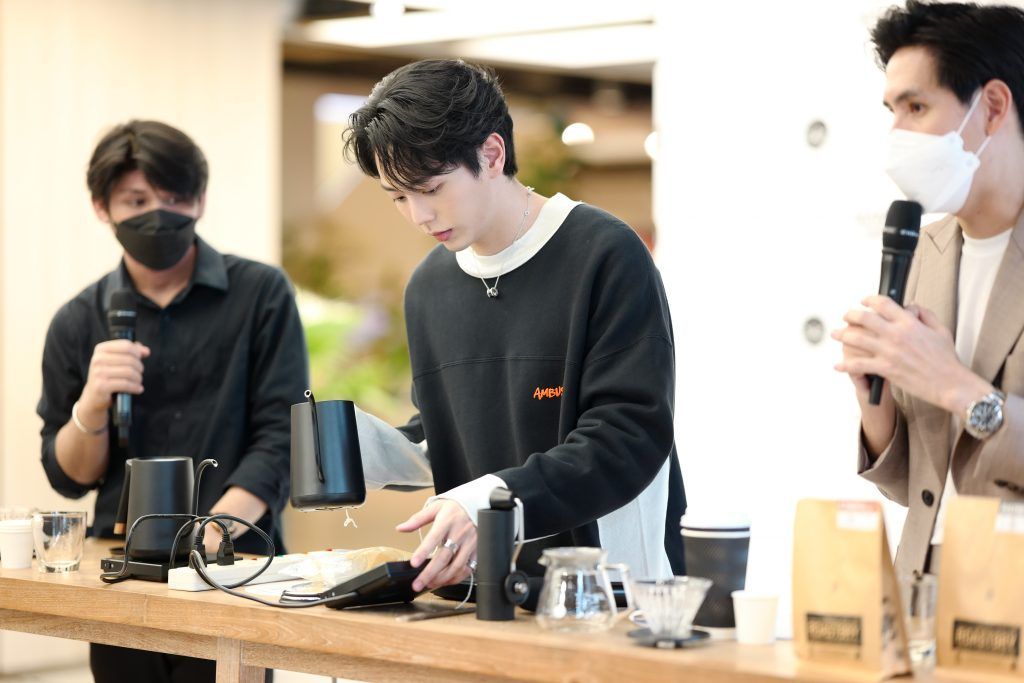 Siam Discovery planned to generate movement and awareness for two of their retail stores, LOFT and ECOTOPIA. And what they are looking for is a workshop with a key opinion leader that attracts people to purchase their product and participate in the workshop.

As a result, Lifestyle Asia invited upcoming star Poompat "Up" Iam-Samang to participate in a coffee dripping workshop. His followers are well aware of his coffee obsession making this an ideal for the workshop as Siam Discovery aimed to promote their LOFT coffee dripping machine and ECOTOPIA coffee bean.

See more snapshots from this exclusive workshop at Lifestyle Asia Thailand.