Prestige Thailand, Asia's leading luxury lifestyle title, held an event at Capella Bangkok to honour its list of 40 Under 40. The 6th edition of the brand's prestigious list, the event brought together the country's most influential people across a variety of industries to celebrate their achievements.
This year's event was held in partnership with Bulgari, Cavallino Motors, Less is More, Piper Heidsieck, Lucaris Thailand, Philtration and Capella Bangkok. Attendees included CEO and co-founder of Bitkub Jirayut 'Top' Srupsrisopa, Managing Director of EVER MEDICAL Technologies Pimpisa 'Prim' Chomanan, Managing Director of PSC Starch Products PCL Saravut 'Gy' Sereethoranakul, President of Tera Food and Beverage Ltd. Thanthit 'Top' Yuenyongtechahiran, Founder of Alpha Medical Clinic Dr. Natthapat 'Benz' Minchaiynunt, and CEO of Life Woman's Health Ltd & Miskawaan Biotechnology Varit 'Top' Taifayongvichit with BurdaLuxury Bangkok's Managing Director, Waraporn Siriboonma, giving a welcome speech.
Inside Prestige Thailand's '40 Under 40' 2021 Event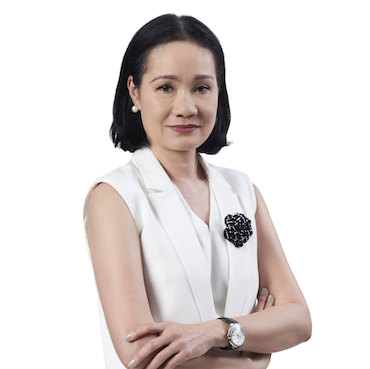 "40 Under 40 is one of our most important events for Prestige, celebrating all the pioneers who have made a positive contribution and impact to Thailand's socio-economic landscape. At Prestige, we pride ourselves on creating an exclusive community that brings people together and provides an avenue for people to mingle, share their passions, and generate new ideas and initiatives," said Waraporn Siriboonma, Managing Director of BurdaLuxury Bangkok
In addition to the 40 Under 40 list, the brand also recently unveiled its annual 300 High Flyers list, showcasing individuals who are spearheading innovation and change across Thailand.
"As a brand that celebrates the most influential people across the country, it was great to round off the year by bringing together this year's group of 40 individuals who are meaningfully contributing towards Thai society. With events returning for our brands across the region, 40 Under 40 is a key component of the Prestige brand and its community. From 300 High Flyers in Thailand to our recently launched Women of Power initiative in Hong Kong, we look forward to rolling out even more initiatives across Asia over the coming months." said Björn Rettig, CEO of BurdaLuxury