On 19th July 2022, Travel + Leisure India & South Asia unveiled the winners of its all-new Delicious Dining Awards with an exclusive event, partnering with Pullman New Delhi Aerocity to celebrate the most influential people in the F&B industry. The ultimate stamp of approval for culinary excellence across the region, the third edition of the brand's anticipated food and beverage awards is a celebration of the best restaurants, cafés, bars, patisseries, spirits, beverages and the tastemakers of the dining industry. 
Following a successful launch in 2018 and 2019, Travel + Leisure India & South Asia's Delicious Dining Awards returned this year with a series of new categories to reflect the ever-evolving dining industry. One of the brand's new categories this year is the Tastemakers section, six special categories that shine a light on the personalities who have brought innovative ideas and flair to the culinary scene over the past year.
The winners for the brand new Tastemakers category are:
Best Innovative Chef of the Year: Prateek Sadhu
Restauranteur of the Year: Priyank Sukhija
Mixologist of the Year: Yangdup Lama
Food Blogger of the Year: Shivesh Bhatia
Patisserie Chef of the Year: Pooja Dhingra
Best Cookbook Author of the Year: Anahita Dhondy
Chef – Entrepreneur of the Year: Tarun Sibal
Culinary Icon: Vicky Ratnani
In addition to the Tastemakers category, other winners included: Indian Accent for Best Innovative Menu; Blue Tokai Coffee, Araku, VAHDAM India, Svami, and Kati Patang in the beverages category; and Aaleeshan, JW Marriott Bengaluru Prestige Golfshire Resort & Spa, Qmin by Taj Hotels, Megu The Leela Palace New Delhi, ITC Hotels, and Oberoi Hotels & Resorts in the Hotel Restaurants category.
Incorporating the brand's ethos of bringing people together to share their stories, the Delicious Dining Awards shines a spotlight on the most exciting dining experiences across the country, as voted by discerning Travel + Leisure India & South Asia readers along with a panel of experts for spirit nominations. The panel includes: Ashish Kapur, Restaurateur and Founder of Whisky Samba, Antares Beachclub, The Wine Company, and Cafe Mez; Karina Aggarwal, Founder and Director of Gigglewater Beverage Concepts and VP of Terai Gin, the first Indian craft gin brand to launch during the lockdown; and Yangdup Lama, Mixologist and Co-Founder of Sidecar, Delhi, Cocktails & Dreams Speakeasy, Gurgaon and Café Lungta, Gurgaon, and the only Indian to be featured on the 2020 Bar World list of 100 most influential people.
Aindrila Mitra, Editor in Chief of Travel + Leisure India & South Asia, said: "With the F&B scene constantly evolving, we find ourselves appreciating culinary innovation more than ever before. Travel + Leisure India & South Asia is a brand about people – and what brings people together more than experiences? We're thrilled to be bringing the Delicious Dining Awards back to showcase the best dining experiences India has to offer."
Björn Rettig, CEO of BurdaLuxury, said: "Beyond recognising culinary excellence, the revamped Delicious Dining Awards is a celebration of the best experiences in an industry that remains vibrant, innovative, and creative despite the challenges faced over the past few years. At BurdaLuxury, we always aim to foster collaboration and bring people together, and it's great that we had the opportunity to do this through this event."
For the full list of winners, readers can head to the Delicious Dining Awards microsite, and follow Travel + Leisure India & South Asia's social media channels for updates, Instagram takeovers, and more.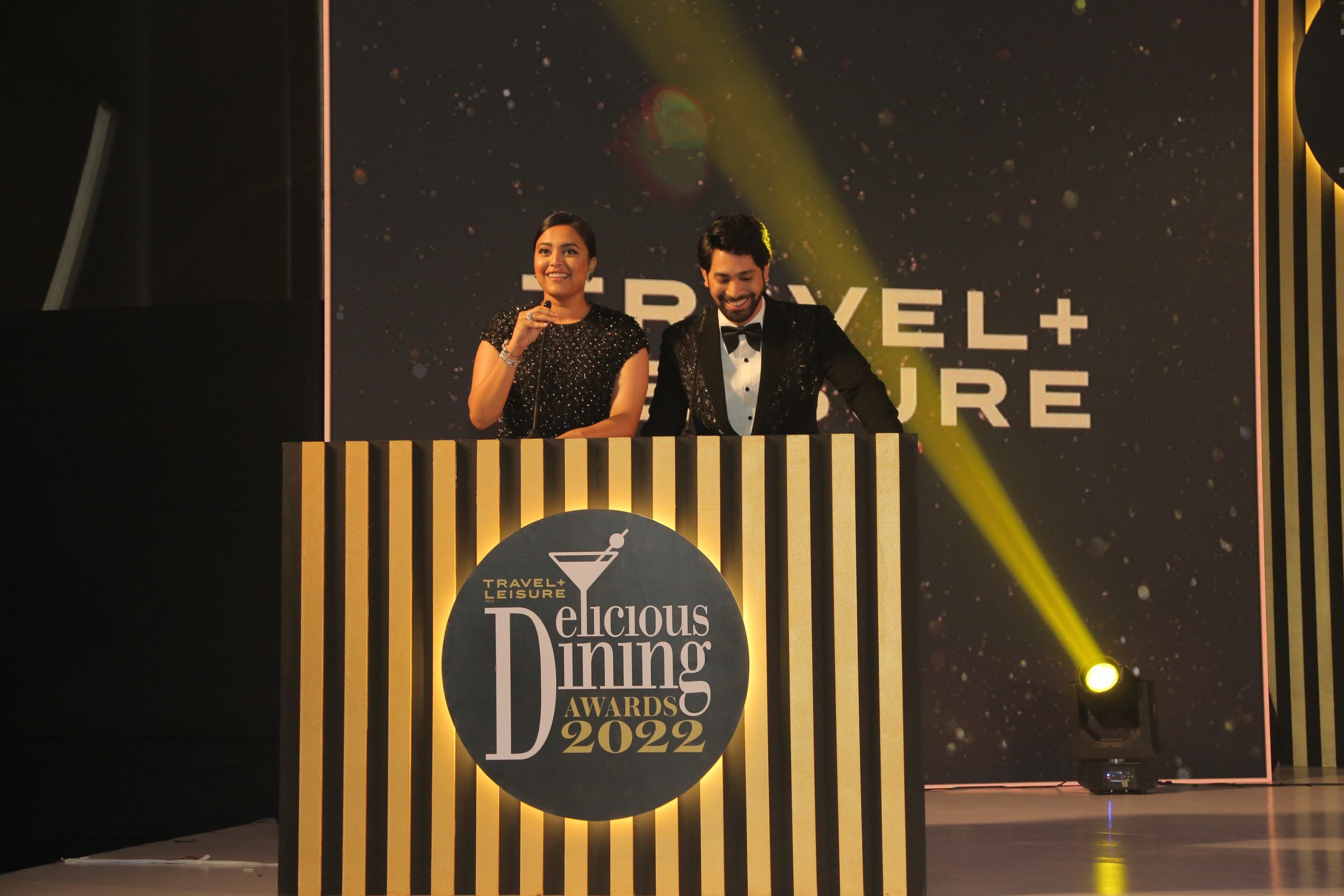 ### 
About Travel + Leisure India & South Asia 
Travel+Leisure India & South Asia is the Indian edition of the American luxury travel and lifestyle magazine and your go-to source of travel inspiration. Published by Burda Media India, the platform comprises an audience of HNWIs, corporate, CEOs, entrepreneurs, frequent travellers across print and digital, along with a strong following on our social media platforms. Travel+Leisure India & South Asia explores destinations, ideas, and trends and celebrates people who create authentic luxury experiences. Travel + Leisure globally and in India enjoys a remarkable history of credibility and is the bible of luxury travel in India and abroad. 
About BurdaLuxury
BurdaLuxury is one of Asia's most vibrant and progressive independent media houses. Its portfolio includes a variety of successful regional publishing brands in lifestyle and luxury markets across Hong Kong, India, Malaysia, Singapore, and Thailand. Print publications include AUGUSTMAN, HELLO! Magazine Thailand, Prestige, PIN Prestige, and Travel + Leisure India & South Asia. Digital offerings include Lifestyleasia.com, Augustman.com, PrestigeOnline.com, PinPrestige.com and Travelandleisureindia.in. BurdaLuxury is part of the Hubert Burda Media family, one of the largest media companies in Germany. Operating in 14 countries, Burda employs 11,000 people and owns 550 media brands.
Media Contact 
Ishika Laul 
Marketing Manager, Travel + Leisure India & South Asia
ishika.laul@burdaluxury.com
Netty Venita Prommaporn 
Regional Head of Communications & Corporate Development, BurdaLuxury 
venita.p@burdaluxury.com