Travel + Leisure India & South Asia this week unveiled the country's first digital cover featuring a meta influencer. Kyra, India's first virtual influencer who has amassed over 140,000 followers since her launch in January 2022, speaks to the brand's editorial team on her travels in the metaverse and the destinations on her bucket list.
Aindrila Mitra, Editor-in-Chief of Travel + Leisure India & South Asia, said: "As a brand, we're always experimenting with initiatives that spotlight travel destinations and experiences in interesting ways. In keeping with our brand campaign #GoingPlacesWithPeople, we wanted to explore the growing popularity of the metaverse, and what better way than collaborating with India's very first metaverse digital influencer. With Kyra, we understand what makes India unique, as a part of our digital cover feature."
Created by Top Social India, Kyra has blurred the boundaries between real and virtual, and showcased some of India's iconic destinations through her videos and photographs, from Hawa Mahal in Jaipur to the skyline of Mumbai.
The collaboration marks the brand's focus on a series of digital-first initiatives, including the podcast episodes of #TLAudioStories, influencer-led content, as well as our upcoming video capsules on 'Road to Sustainability'.
Visit the Travel + Leisure India & South Asia website to read the full interview.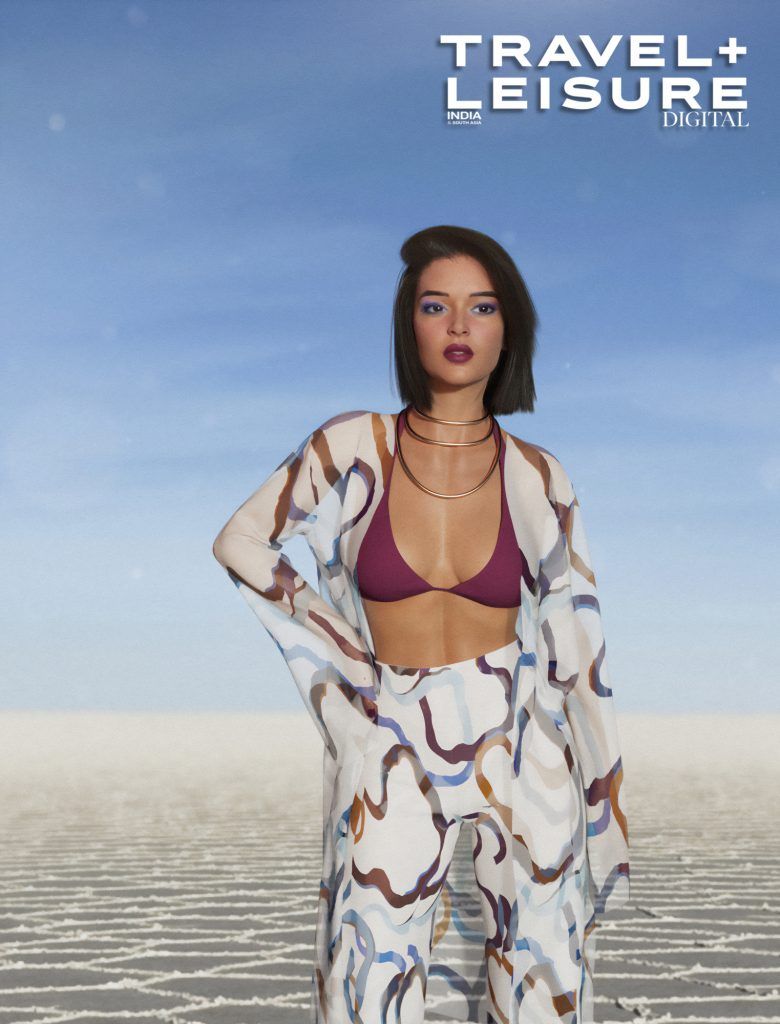 ### 
About Travel + Leisure India & South Asia 
Travel+Leisure India & South Asia is the Indian edition of the American luxury travel and lifestyle magazine and your go-to source of travel inspiration. Published by Burda Media India, the platform comprises an audience of HNWIs, corporate, CEOs, entrepreneurs, frequent travellers across print and digital, along with a strong following on our social media platforms. Travel+Leisure India & South Asia explores destinations, ideas, and trends and celebrates people who create authentic luxury experiences. Travel + Leisure globally and in India enjoys a remarkable history of credibility and is the bible of luxury travel in India and abroad. 
About BurdaLuxury
BurdaLuxury is one of Asia's most vibrant and progressive independent media houses. Its portfolio includes a variety of successful regional publishing brands in lifestyle and luxury markets across Hong Kong, India, Malaysia, Singapore, and Thailand. Print publications include AUGUSTMAN, HELLO! Magazine Thailand, Prestige, PIN Prestige, and Travel + Leisure India & South Asia. Digital offerings include Lifestyleasia.com, Augustman.com, PrestigeOnline.com, PinPrestige.com and Travelandleisureindia.in. BurdaLuxury is part of the Hubert Burda Media family, one of the largest media companies in Germany. Operating in 14 countries, Burda employs 11,000 people and owns 550 media brands.