Prestige KL Ball, one of Prestige Malaysia's annual year-end high society celebrations, makes a glamourous return! This year's high society gala was held on November 12th at the Westin Kuala Lumpur. The Prestige Metamorphosis Ball 2022, which was sponsored by Chopard, Cosme Decorté, Jacob's Creek, Martell, Perrier-Jouët, Royal Salute, and The Westin Kuala Lumpur, brought together Prestige Malaysia's closest friends, who were all in attendance.
Under the theme Metamorphosis — signifies Transformation and Change, Prestige Malaysia held the brand's annual gala at the Westin Kuala Lumpur. This year's event saw a delightful reunion treasured friends of Prestige Malaysia.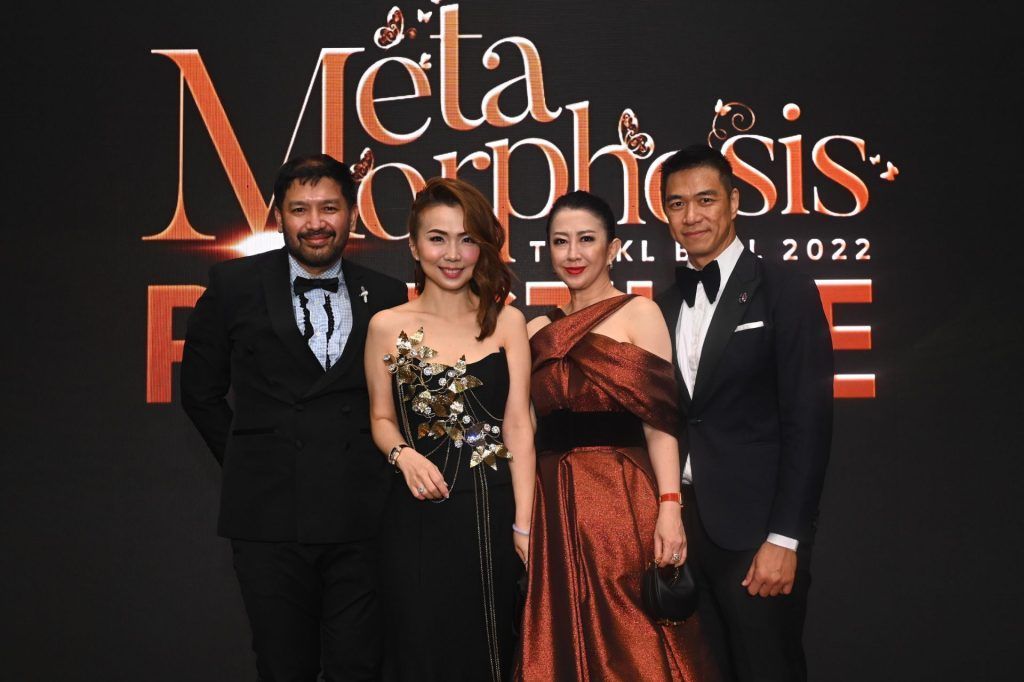 Another highlight of the Prestige KL Ball 2022 was the much-anticipated Best Dressed Awards. Sponsoring the prizes for the evening was Hilton Maldives Amingiri Resort & Spa with two gift vouchers, each valid for a two-night stay in an Overwater Pool Villa for two persons; The Melium Group with a gift voucher; Noritake also with a gift voucher; and Samsonite with two sets of Samsonite Proxis Spinner Luggage in Honey Gold and Petrol Blue.
The Hilton Maldives Amingiri Resort & Spa gift vouchers went to fluid fashion icon Nazreem Musa and stylish fashionista Marion Caunter. Meanwhile, the Melium Group voucher and Noritake voucher were presented to respective winners, the multi-faceted beauty Whulandary Herman and fashion forward Lee Jim Leng. The Samsonite luggage set went to sweet couple Farah Ann Hadi and Brian Chan.
Following the Best Dressed Awards, guests tucked into a bespoke purple creation that echoes the delicate colour of Cosme Decorté, who sponsored the KL Ball door gift, allowing guests to later pamper themselves with the Liposome Advanced Repair Serum, DECORTE AQ Meliority Intensive Revitalizing Emulsion, and DECORTE AQ Meliority Intensive Revitalizing Lotion included in the bag.
In addition to the Malaysia's edition, Prestige Singapore also celebrated the brand's 22nd anniversary with their annual high-society event at Capella Singapore, Sentosa Islands. The event was hosted in partnership with major brands such as Boenga, Cartier, Daum, Martell, Mercedes-Benz, and Sulwhasoo.
Find out more about Prestige KL Ball 2022 on Prestige Malaysia website.