Phnom Penh, 16th August 2023 – BurdaLuxury, Asia's leading media company, announced the launch of Prestige Cambodia, with its first cover starring Her Excellency Madam Cham Nimul, the Secretary of State at the Ministry of Commerce. The cover follows Cham's inspiring journey in becoming a beacon of hope in the governmental sphere of a rapidly developing country. To celebrate the launch of its first print issue, Prestige Cambodia hosted a launch event at Rosewood Hotel in Phnom Penh on 12th August, standing at the heart of the Cambodian capital atop Cambodia's tallest skyscraper.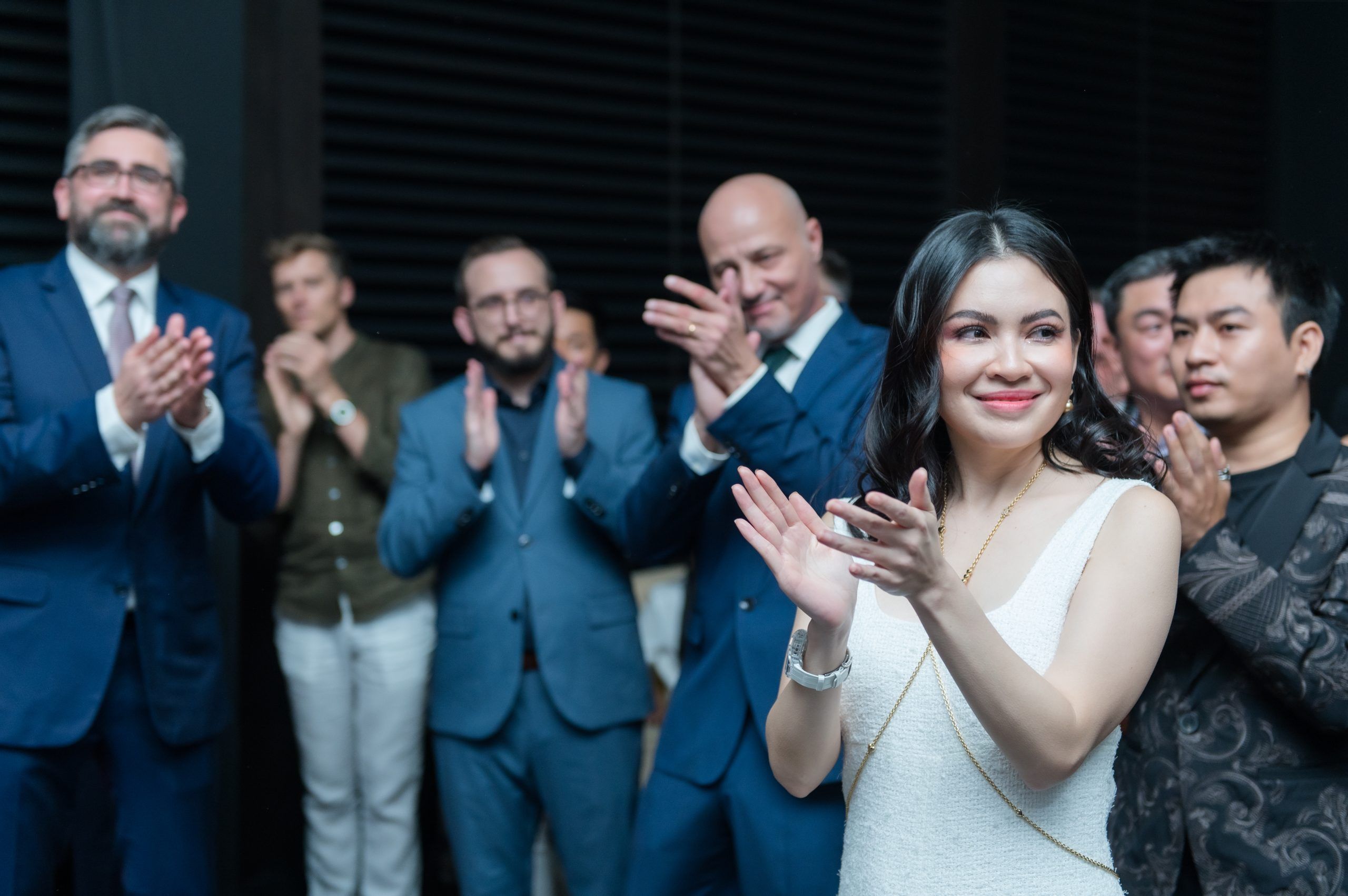 The Evolution Launch Party showcased high-profile attendees including emerging national leaders, a testament to the country's potential for growth and appetite for media. Guests included Her Highness Princess Norodom Chansita, Her Excellency Madam Yim Chhay Lin, daughter-in-law of the Cambodian Prime Minister as well as cover personality H.E. Madam Cham Nimul herself. International dignitaries were also in attendance. These included German Ambassador H.E. Mister Stefan Messerer, British Ambassador H.E. Mister Dominic Williams and Singaporean Ambassador H.E. Madam Teo Lay Cheng.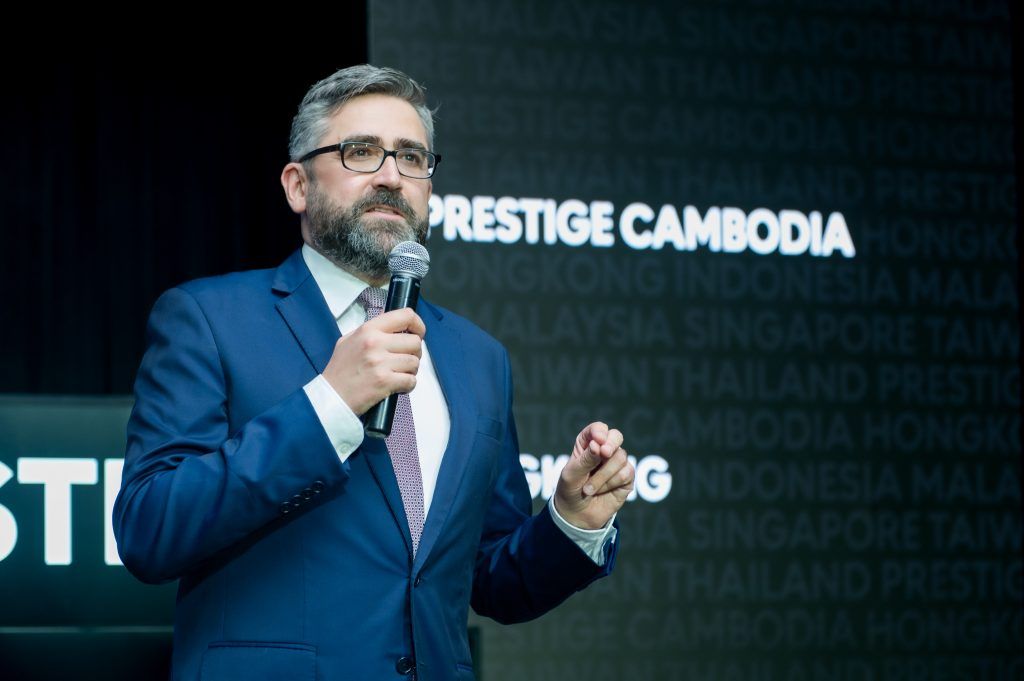 Björn Rettig, CEO of BurdaLuxury, said: "We are thrilled to launch our flagship luxury brand Prestige in Cambodia. A country with rapidly growing potential, the launch of Prestige Cambodia taps into the unique market opportunity in Cambodia as the first international magazine in the country. As the seventh edition of the brand, the launch of Prestige in Cambodia combines local market expertise with our international presence and luxury industry knowledge. As part of BurdaLuxury's strategy for the brand, we also plan on launching additional editions of Prestige across the Asian market."
Daniel Hu, Publisher of Prestige Cambodia, said: "With Cambodia's fast-growing economy, the introduction of an international luxury lifestyle magazine serves as an evolutionary push for the country's media sector. Prestige Cambodia marks an opportunity to foster a community between consumers and luxury brands amongst our readerships. Prestige's six other successful editions are markers of the publication's reputation in the luxury sphere and its launch in Cambodia is a great opportunity to provide curated content for those who enjoy the finer side of living."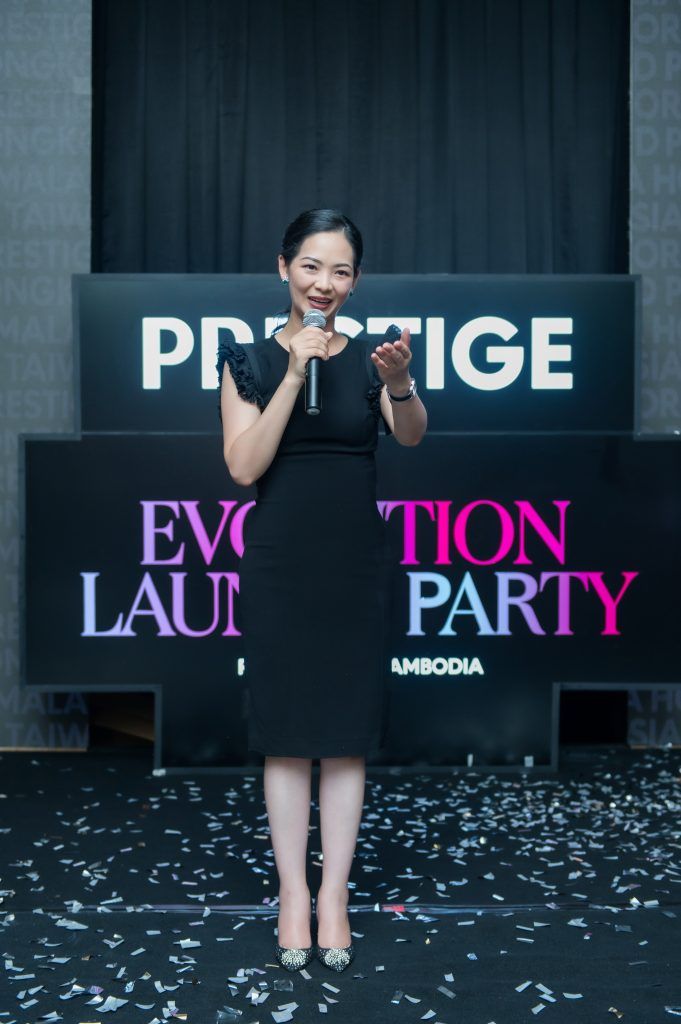 Vuth Sovin Chem, Editor-in-Chief of Prestige Cambodia, said: "I am absolutely thrilled to introduce to you the latest addition to Cambodia's media landscape—Prestige, our brand-new luxury lifestyle magazine. This launch is evolutionary in Cambodia's media sector, tapping into the country's growing luxury market, while maintaining the high level of editorial quality associated with the Prestige brand. It has been carefully crafted to bring you a delightful and indulgent experience showcasing the best that the region has to offer in terms of luxury, style, and sophistication."
Initially launched in Singapore, Prestige currently has editions in Hong Kong, Indonesia, Malaysia, Singapore, Taiwan, Thailand, and now Cambodia. For more information, please visit prestigeonline.com/kh, @prestigecambodia on Instagram or contact Info@prestigekh.com.
###
About Prestige
Society's luxury authority, Prestige is the lifestyle media of choice for the affluent and influential. As arbiters of style, substance and sophistication, Prestige is the voice of Asia's movers and shakers, and provides the insider perspective into the world of gracious living with an eye on social consciousness. Always inspiring, tasteful and relevant, our content spans local society, business titans, international news, entertainment, fashion, watches and jewellery, travel, culture dining, wealth and high-end gadgets. Reaching out to an international audience, our exclusive online-only digital content includes unabridged versions of print stories, behind-the-scenes video footage, and multimedia content.
About BurdaLuxury
BurdaLuxury is one of Asia's most vibrant and progressive independent media houses. Its portfolio includes a variety of successful regional publishing brands in the lifestyle, luxury and travel markets across Hong Kong, India, Malaysia, Singapore, and Thailand. Print publications include AUGUSTMAN, HELLO! Magazine Thailand, Prestige, PIN Prestige, Architecture + Design and Travel + Leisure India & South Asia. Digital offerings include Lifestyleasia.com, Augustman.com, PrestigeOnline.com, PinPrestige.com, Architectureplusdesign.in and Travelandleisureasia.com. BurdaLuxury is part of the Hubert Burda Media family, one of the largest media companies in Germany. Operating in 14 countries, Burda employs more than 11,000 people and owns 550 media brands.
Media Contact
Netty Venita Prommaporn
Regional Head of Communications & Corporate Development, BurdaLuxury
venita.p@burdaLuxury.com